Pagi semalam kunun-kunun nak balik masak untuk berbuka, somehow by noon, ilham dah bertukaq.

*Akibat terlalu banyak tengok gambar makanan*

I wanted to eat Ayam Penyet so badly. Dan bos besar kata, "OK".

Ohh ohhh ohhhh, tak tahan woh tunggu buka puasa semalam.

TAPI,

Bila sampai Curve, Penyet sudah fully booked since 2PM. Apesal?? Kenapa?? Mengapa??

Huwaaaaa!! Meratap meraung la Mama Adam ni semalam. Tapi suami saya baik hati. Dia cakap, "Takpa, kita pi minum dulu kat bawah, buat syarat berbuka. Paihtu kita pi solat. Paihtu baru kita pi Penyet balik, boleh makan relaks2 sebab dah solat"

Huhuhuhuhu. Ku pujuk juge hati perut yang lapar.

Rasanya ShilaShower dah layak jadi duta Ayam Penyet The Curve tu kot? Bulan tak posa, paling kurang 3 kali mau dok pi situ makan. Sampai ada sekali tu, Kown tanya:



"Dik, kalau order taknak pakai kertas boleh?"



Budak laki tu jawab,

"Boleh. Abang sudah tahu kan mau makan apa. Boleh order terus di kaunter"

Hahahhahahaha. Nampak sangatlah every 3 days datang makan dengan menu yang sama sejak setahun lepas.

*Dem, padan lah badan begini rupe. Salahkan Ayam Penyet*

Ikut hati nak makan lagi hari ni, tapi kebarangkalian nak dapat pelempang dari Kown juga adalah tinggi. So kena tukar menu. Huhuhuhu.

Owh lepas tu, semalam sambil dok berbuka, mata and perasaan bizibodi tak habes memandang couple yang sedah indah di lamun cinta. Agaknya lah kot. Sebab nak kata newly wed, takdok pulak inai di jari. Wahhh Shila, mami jarum betul kamu semalam yer.

Si laki dok flip2 rambut si perempuan, dok belai2 telinga, sambil mushi-mushi muka laga hidung. Cium2 pipi usah dikira lah. Minum dituangkan. Makan disuapkan. Pendek kata dibelai manja abeslah! TAPI dalam AYAM PENYET ok? Yang penuh orang itu.

Lalu I pun berkata,

"Alalalala Abang tengok tuuu, dari tadi dok suwit muwit..."



Dan laki I jawab "Hehhhh, beluummmm kaweennnnn tuuuu. Sebab kalau dah kawen buat macam tu, memang buang tebiat nak mampuih!"

Heh, takdak jiwa romantik langsung lah laki I neh. Punah harapan nak merasa macam awek tu. Hahahaha.

Sudah lah, nah amik gambar keji sedap buat tatapan mata. Jangan tengok lama-lama, makhruh. =P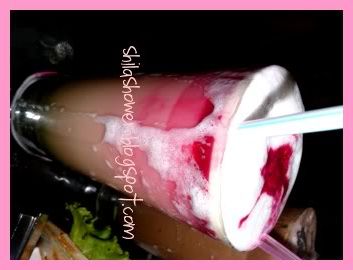 : : Sirap bandung terbaik dari Kafe An-nur. Lokasi, bawah Ayam Penyet : :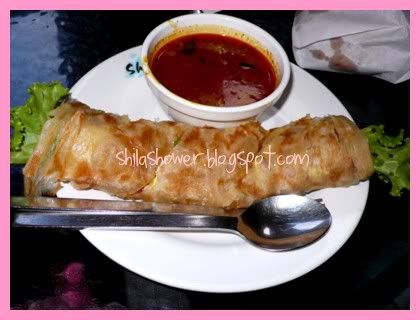 : : Cuba try test. Sedap. Salad wrap. Yang sebenarnya adalah roti canai bungkus telur dalam tu, dengan salah filled : :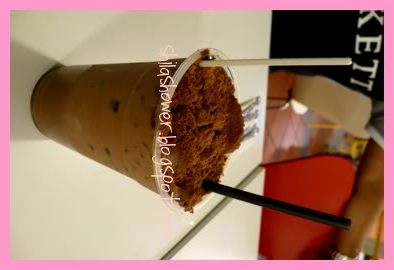 : : Milo dinosour : :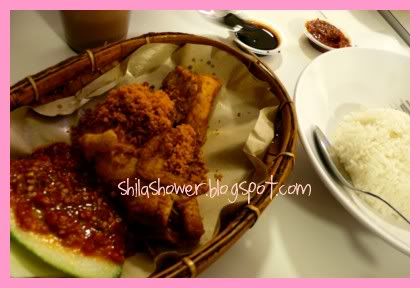 : : Menu kegemaran sejak setahun lepas : :


Dan, gambar penutup buat semua.
.
.
.
.
.
.
.
.
.
.
.
.
.
.
.
.
.
.
.
.
.
.
.
.
.
.
.
.
.
.
.
.
.
.
.
.
.
.
.
.
.
.
.
.
.
.
.
.
.
.
.
.
.
.
.
.
.
.
.
.
.
.
.
.
.
.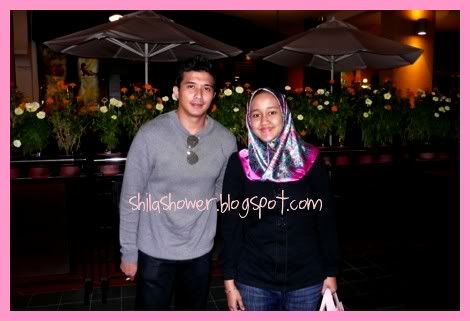 Terus lupa ayam penyet 5 menet! *Melted melted* Sudah lah tinggi, hensem pulekkk. Terima kasihlah jurugambar amatur Fakhruddin yer. =)