Advertorial. For next 48 hours, please scroll down for more updates ;)


Invest in your child's future even before they are born?? :)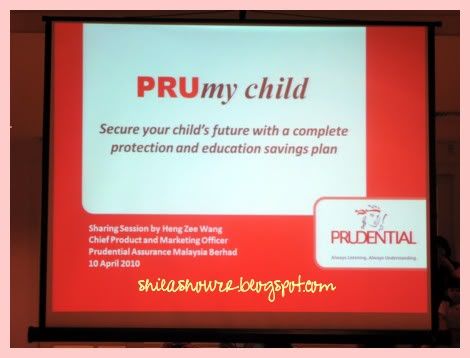 While most insurance plans can only be taken up after your child is born, Prudential offers a better plan that covers your unborn baby as early as 18 weeks while the baby is still in the mommy's tummy!
PRUmy child is the first of its kind plan in the market that offers coverage during the crucial pregnancy and infancy periods, compared to most conventional child plans that leave the child without any protection during the early stage of infancy. What's best about this plan is, it covers certain congenital abnormalities that are not covered under regular juvenile plans.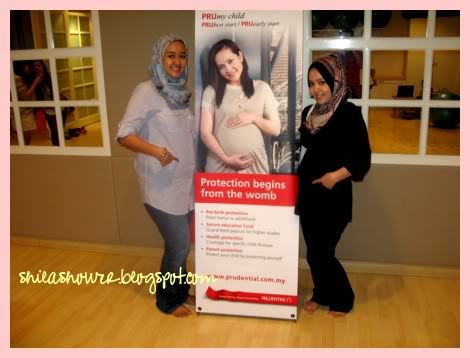 My first pregnancy was a smooth sailing journey and my second one is on his way. J We as parents can always pray and plan for the best, but we never know what the future holds for us. But now with this insurance plan, we can be sure that our hopes and wishes for our second bundle of joy will very well be secured.
First it covers the health of my baby and me. In addition, it also allows my husband and me to save for my kid's education. There are other benefits that parents can buy as well, which actually provide uninterrupted protection and to the child should anything unfortunate happen to either parent
Basically, here are some of the things that PRUmy child covers:
- Pregnancy complications
o miscarriage – total premium paid or value of investment at that point of time (whichever is higher) will be refunded
o eclampsia, abruption placenta, amniotic fluid embolism – RM5,000
o maternal death – RM10k to RM20k depending on the type of plan that you choose
- ICU/HDU for premature birth
- Hospitalization due to congenital conditions
I personally think that this plan covers every concern that a pregnant mother has for her baby.. Like I have mentioned earlier, most insurance companies do not cover unborn baby. Even after the baby is born, the baby will still be subject to underwriting requirements. And if your baby is born with abnormalities, chances are he/she might not be covered under standard risk. But PRUmy child has overcome all that limitations now so that you as parents are able to provide the best for your baby.
Should any of you be interested to find out more about Prudential plans that suit your needs, you can always call them up at 03-21160228, or email them at customer.mys@prudential.com.my or contact your personal Prudential wealth planner :)
Owh, on top of that, did you know that Sheila Majid is the ambassador for PRUmy child product? I was touched by the TV commercial featuring both Sheila and her daughter especially when she said that a mother's love for her child begins at the very first heartbeat. Yes, it's so true.
I can't describe the feeling. It was like,

"Subhanallah, it's a small dot yet it has heartbeat"

. :) Even for a second timer like me, the feeling is still indescribable.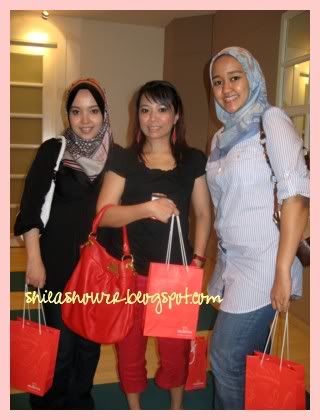 Anyway, thanks to Nuffnang and Prudential for inviting me to "PRUmy child" event held at Fit-for-2, Bangsar Village II last week. The event has given me better insight to insurance plans that Prudential has to offer. Just like many other times, I went home with happy filled tummy and goodies bag :)