...when I wake up every morning and try to pull anything nice and good for office but I can't find one! Stress betul. Let alone to have a sharp professional look because I'm in my second round of adding unneccessary extra kilos all over me. *Stress lagi*

Seriously, dressing up to office can never be a quick one to me, aihhh...Probably I don't have good maternity office pants except two pairs of yoga pants cap Tesco. Huhuhuhuhu. But I am so reluctant to buy good one macam from Dorothy Perkins because well, I probably have to get the one in size 20! 3 months to go - size 20 - RM160, I don't think it will be a good purchase pun.

And I hate maternity dress because it makes me look HUGE than what I already am. So how meh? Baju kurung is already out of topic! So there, pregnancy and office dressing isn't easy for me. Cepatlah September!!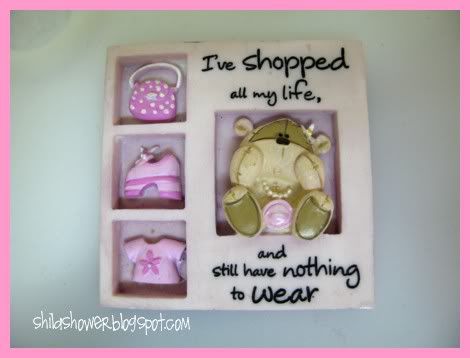 : : Latest addition to my fridge magnets collection. Sesuailah dengan tuan dia : :