MEDELA SWING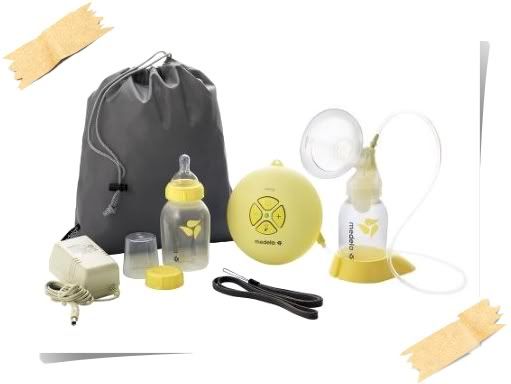 RM599 (RRP: RM799)
Includes:
SoftFit Breastshield

2 Bottles & Caps

Bottle Stand

Power Cord

Shoulder / neck strap

Tubing

Valve and membrane

Drawstring bag

Instruction manual

Breastfeeding Information Guide
Stimulation mode:
To simulate your baby's initial rapid sucking to start your milk flowing.
Expression mode:
To simulate your baby's slower deeper sucks to express your milk gently and efficiently.
Swing is designed for Moms On the Go!

One touch let down button designed for faster milk flow

Convenient, easily fits into a purse or briefcase

Efficient, adjustable speed and vacuum

Comfortable, come with SoftFit Breastshield

Mobile, use on a laptop, belt clip or shoulder/neck strap
Includes:
Breastshield

Valve &

membranes

Breastmilk bottle, lid & travel cap

Wide base slow-flow nipple

Container stand

AC adapter for local use

Breastfeeding Information Guide

Instruction manual
Features:
Easy to assemble, use and clean

Gentle and efficient expression

Full range adjustable vacuum

Electric or battery-powered

The Mini Electric was rated the best battery breastpump by a number of baby magazines.
NOTE:
Items all brand new

Items in sealed box WITH warranty

Items will be shipped from UK via Airmail (expected to arrive within 7 days)

Offer valid until 30th November 2010
Email me at koshy_17@yahoo.com for info and enquiries. TQ :)