Had more shopping? - YES, IT'S GOOD

Well, I'm driving myself crazy over shopping. The previous entry has told it all...

Early Birthday Present - YES, IT'S GOOD

Weeuuuu, I've got my super early birthday present from one of my bestfriends (err, best should only be one rite?) Owh, not applicable for me tho. Hihihi. Liz Clairbone Pink Purse. Uuuuuwwwhhh, something that I so wanting currently and glad someone has just gimme that. Hihihihi. (Kown kata, dasar pengumpul anak beranak bags, all sort of it, name it, semua Shila nak) =D

Promoted to be A1 - YES, IT'S GOOD

Alhamdullillah, got my promotion recently, which also means increase in salary! Yeayyy! Erm, mungkinkah more shopping? Hihihihi (Kenot, kenot, focus to the plan. The Big one.) Initially, I was planning to resign from EY and back to TM if I didn't get through the promotion. I can't wait for the next round which will be March 2008! But not anymore now. Hihihi~~

He's in Penang - NOOOO, THAT'S NO GOOOODDD!!

He finally decided to work in Penang. Better offer, better job, better pay. Alaaaaa, baru berangan nak gi dating tiap2 minggu. Huhuhuhu. Memang takdir long distance. Wat tu du......Eh, perkataan better pay tu sangat menyedapkan pendengaran telinga Shila lah Kown. Hihihhi (Mata tengah blink blink! Ada sign RM. Hihihihi)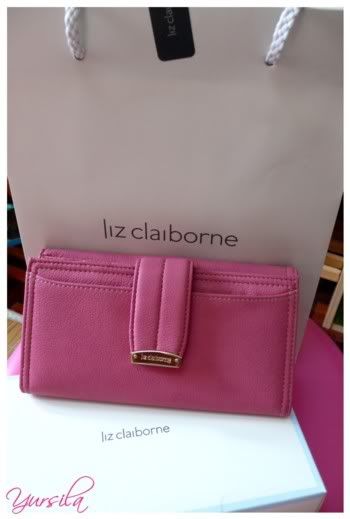 : : Early beday present yang sangat menenangkan jiwe! : :