Tolong..! Can anyone stops me from doing more shopping? These four alphabets - S.A.L.E - has extremely made me crazy over shopping. Over buying something that is so unneccessary but it's SALE. For example, a 50% La Senzas (and another additional 20% off for God knows what). How can a NO works on it? Huhuhuhu~~ 40% on Guess's...50% on Nine West's...Uwhhh, bulih miskin macam ini...I'm supposed to do more savings for the Big Thing, not to splurge on a "Want over Need" things....Three months is a row - Jan Feb March - as far as I could remember. The ones before that, anggapkan aje bukan shopping. There goes my salaries + claims + bonus~! (Nvm, got more claims in process, that can cover those that I've spent. Hihihi) And of all the things, Shila can never has enough handbags. Few shoes, few accessories, will always be OK for me, but never for handbags, and I'm not planning to let go the old ones either. Huhuhu~~

Peak period is so peak-ing. One sure thing about me is, I'll shop more when I'm stress, when I can't think straight, when I'm out of hands and bla bla bla. Basically, my overload to-do-list is a main cause of me to shopping excessively. There was once when Pinat told me, "Oih, hang ni menang lottery ka apa?" Hohohohoho. Kalau menang bagus juge! Hihihihi...

And starting to add few more must-do things in my weekly schedule. Wonder what is it? I guess my body + face + mind could not take long working hours and less sleeps! Facial and body SPA. Manicure. Padicure. One for every weekend. Hehehe. Gile sudah haku nih!

Feast for your eyes, betape hilang minda nya saye.! (Between, lepas nih tak bleh shopping dah, pasal kan...pasal kan...pasal kan....) Hihihi till later~~

: : Handbags - Can never had enough! : :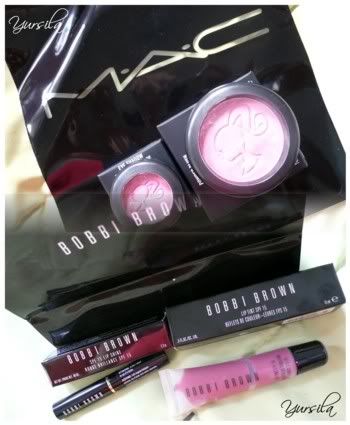 : : Make-ups - Replenish the old ones : :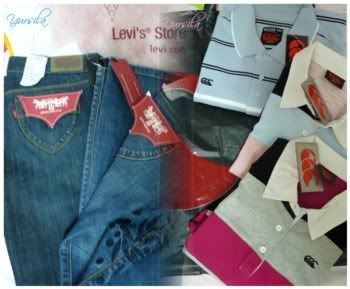 : : Clothes? Sudah banyak tapi masih mahu... : :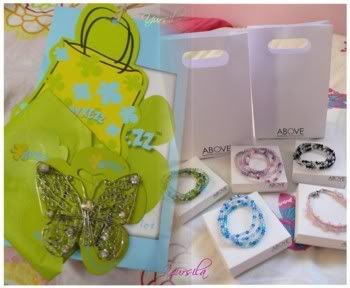 : : Accessories - Adding to the collections : :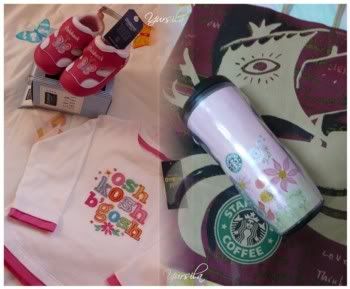 : : Osh Kosh for Alya and Starbuck's for me! : :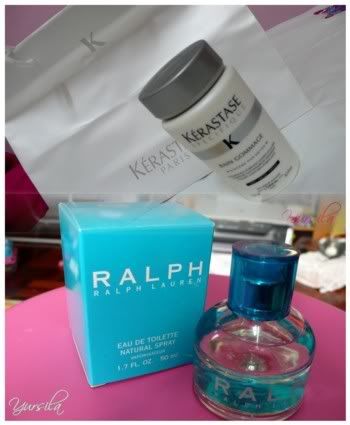 : : Scalp Treatment Shampoo & My All Time Fav Perfume : :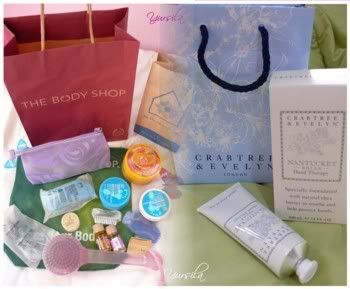 : : Body Care : :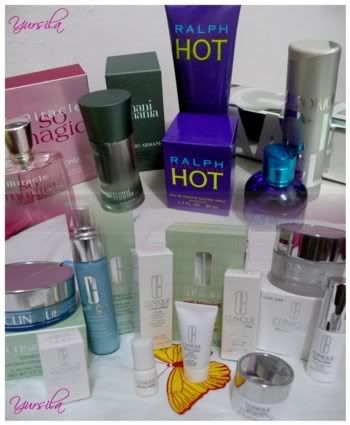 : : Perfumes from Loreal Warehouse Sale! : :

: : When the 50% off was around : :

: : Mattel Warehouse Sale! and Kown Shopping Day! : :