Now is April. Which means our birthday, as in me and him...hehehe.Flown to Penang for the celebration. Not a big bash but a simple one for us. Just the two of us. I've surprised him with the superlicious cupcakes, on Arsenal theme! Something he had never imagined before. A little gift for him, something that he could puts on everyday. brings everywhere he goes. a watch. yes a watch.
But notice something wrong to the cakes? I've got the age wrong! It supposed to be 24, but I was thinking of he's getting 23 until he said, "eh, apsai 23? 24 la..." Daaaaa, your gefren ini memang patut di smack. This is really a prove of me getting short term memory loss. I wonder why is it me keep thinking that we're 23. hehehe, perasan amat ini.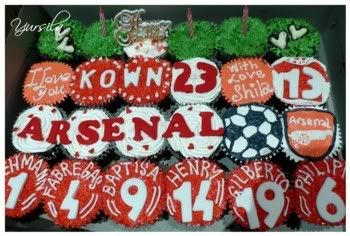 Just a late night supper at McD Gurney Drive before one good dinner treat for us on the next night. Eden Seafood Village, Batu Feringghi. Tak boleh nak fancy2 sangat about this time burfday celebration, because we've something more important coming. The 1st July.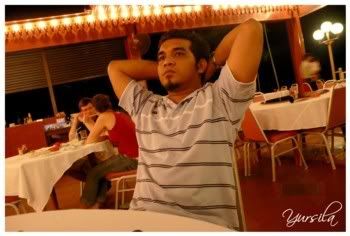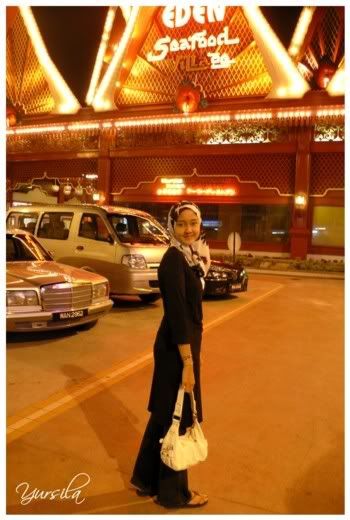 Wonder what he gaves me? Tunic top, Sony discman and another one is on the wayyyy....I can't wait for it. On the wayyyy~~! Sile tunggu hingge di suatu hari yang indah...Hihihihi....