The shopping marathon continued yesterday.The 2nd round with Dillot. She called me the day before yesterday, "Jom teman I gi shopping, I cuti." And yesterday when I asked her again, "Apsal u cuti?", she replied, "I amik emergency leave, untuk pergi mencari ketenangan jiwe". Dooohhh! Dillot, your soul searching ended up with hands full of shopping bags from Midvalley. But according to the Shopaholic series, shopping is the best self spa for us (tho it might not be applicable for some), but for me, it is definitely a yes. And for Dillot too.

We started the event with lunch at Nandos (to boost up energy for later agenda) Ehehehe. Followed by MNG, Zara, Top Shop, Miss Selfridge, Guess, Padini, Guess Kids, Sox World (Dillot was looking for a super gerdix sox for her Endau Rompin trip), Nose, MPH and Zara again. Between, I got a theme for Dillot yesterday where she should hunts for things that out of her normal circle. Anything other than blue, black, white kind of things. Guess what, she successfully made it especially when she bought two orange coloured shirts (one is even stripey sexy lagik).

Anyway, Dillot is in the mode of transforming herself from Panjang to Pendek (like pants to mini skirt), from Besar to Kecik (like baggy shirts to sleeveless) and from stupid mourning colors to something girlish+gerdix colors. Hahahahha!! Mahap Lynn, saye memang jujur menulis di blog. And along the way, of course there was a gossip session too.

: : Listing out a must-go-shops : :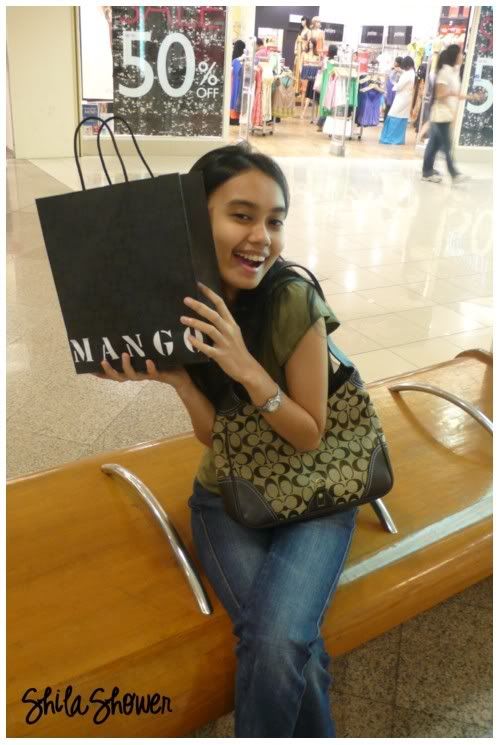 : : The Girl on Emergency Leave : :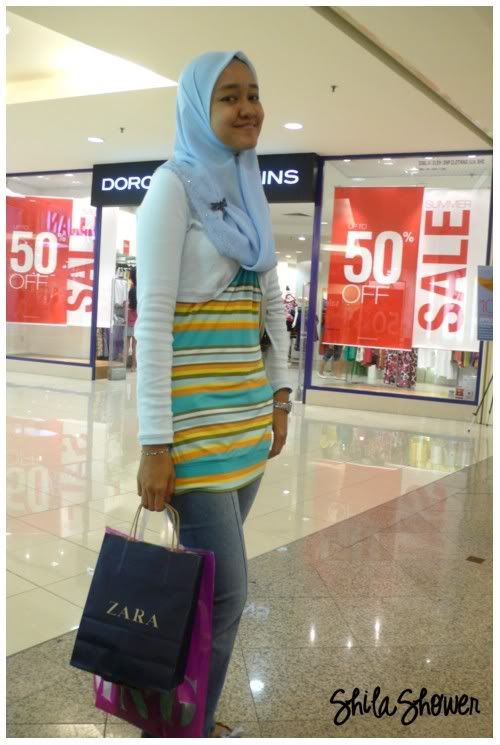 : : Round 2 : :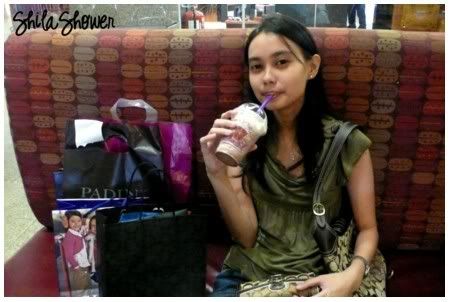 : : Take a break before continuing with the 2nd half : :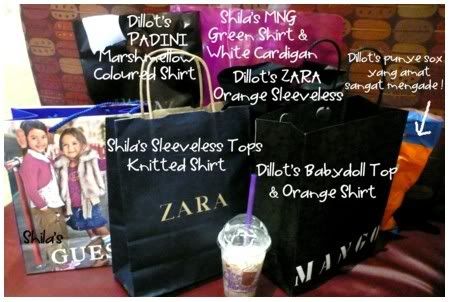 : : Hasil soul searching
: :

: : I loikess! Selendang from err, tak ingat the shop pulak : :