Perkara Pertame:

Sambungan dua cebis kisah Coach. I have this habit of buying new handbags every now and then, regardless that I already have the same kind in my collection. And most of my friends said (when they saw the shelves where I place my bags), "Ko nak meniaga pasar malam ker?" Eheheheh...

So, there was one time when he asked me, "Awat dok beli henbeg? Tak cukop ka yang dok ada?". And I replied him this, "Taper laaaaa, habes tu nak beli Coach tak cukop duit, so selagi tak leh beli Coach, kite beli jer lah henbeg lain. Self satisfaction okeh. Between, kire oke lah nih pasai Shila tak cari matching heels ker haper. Hihihihihi".

Dan dia kata lagi... "Okeh fine, once you got your Coach, nanti dok diam2 lah? Bersara from buying more handbags lah?" dan saye senyum ajer masa tuh. Dan ini adalah diskusi a few years back.

But recently he really gave me the bags! And he is claiming my promise that I made back then. Tapi saye jawab ini, "I said I'll stop buying handbags. But I didn't mention which brand nor the period of me not buying new handbags. Mungkin bersara sebulan jer ker...who knows kan?" Eheheheheheh, dan Kown dah jadi raksaksa hijau yang sungguh emosi.
Perkara Kedua:

Saye amat suke because I met my MMU Gerdix friends on last Sunday at Anis's kenduri menyambut puasa.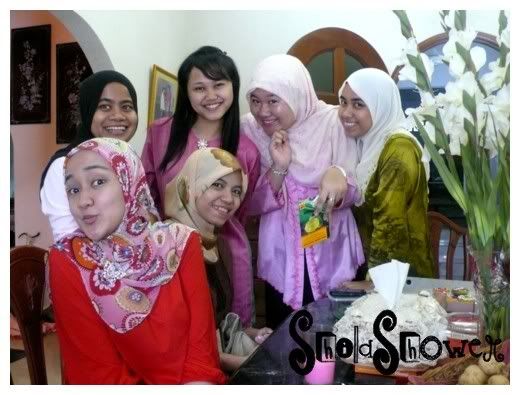 Perkara Ketiga:

I have created my own business card

(ala2 contact details cam tuh)

which I will stick it on the cupcakes box. It's handmade; hot stamping that gives the emboss effect, by using my stamping tools. But anyway, this is just temporary until I get my formal business card that I ordered from Enchek Boifren Wan Yazlini

(bagus giler lah bofren hang jadik director kampeni printing).

I decided to use Shila's Cupcakes as the name since it sounds better in term of formality and business wise instead of Shower (kang orang ingat I nih kedai hardware jual barang bilik mandi) Hihihhihi.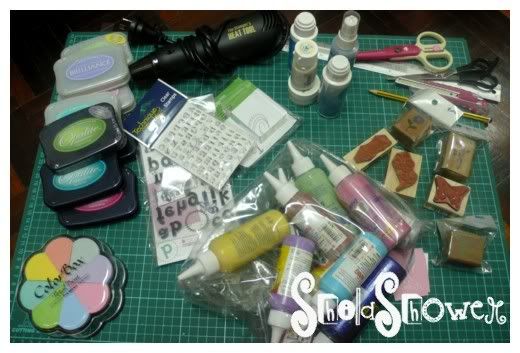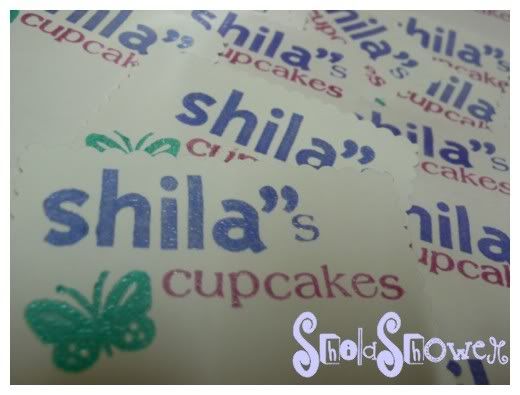 And these are the cupcakes that I made recently: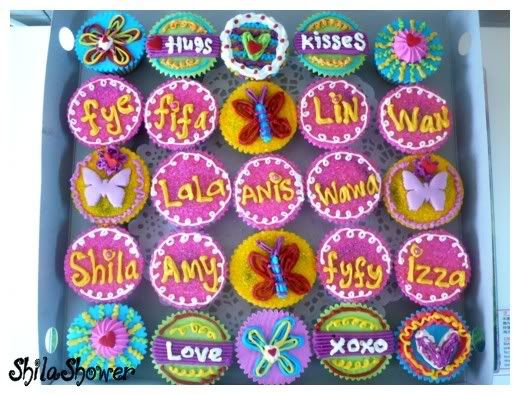 : : Ordered by Anis untuk rakan2 gerdix : :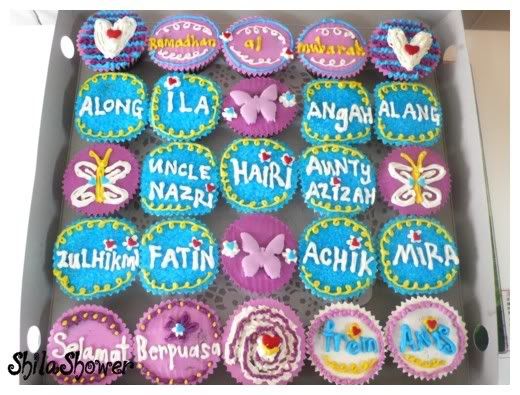 : : Families Putra Height : :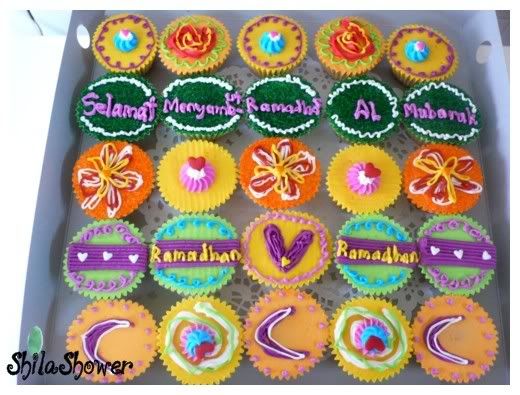 : : Selamat Berpuasa : :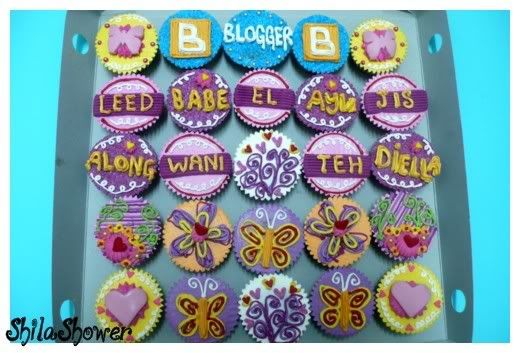 : : For the blogspotters (word given by Along)
: :

Perkara Keempat:

Papier's Members Day - I bought those stuff for my upcoming cupcakes catalogue. Not those kind of direct selling catalogue ker hape, but a girlish and fun looking type. Some people might want to see the pictures especially those without the internet access. So, I'll be making one main album for me to keep and another 3 minis to be given to my marketing people. Hehehehe....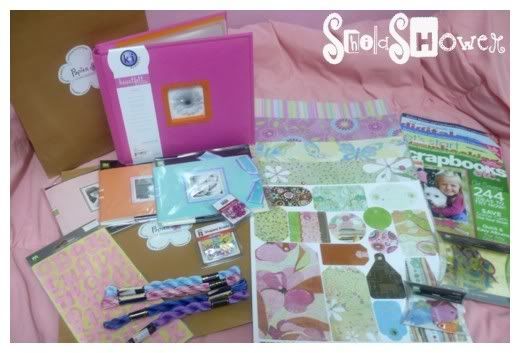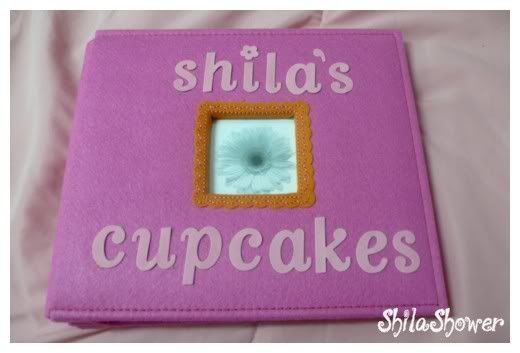 Perkara yang tak penting, jalan-jalan cari makan:

We had dinner at Chili's on me. Ehehehe, I can only afford Chili's for now, itu pun gigih membuat bisnes kapkek. (Uhuk uhuk uhuk...sedang membuat ayat kesian).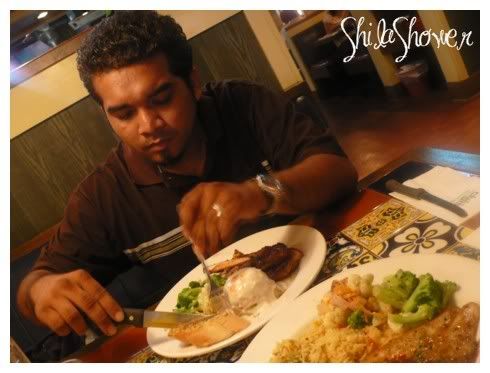 And just tried another new place for makan-makan, Bora Asmara, Sg Penchala (Bora Ombak the second lah). Foods are OK, nothing in specific that made me goes "Nak lagik!".