I am super goddess happy *head over heels kali sejuta setengah* becauseeeee....

[1] Omg! The bags! I had my widest smile ever when I saw the bags that I've been dreaming of since tak ingat when....
[2] 2 boxes with pretty red ribbon tie-up nicely.

[3] Sayang gilos nak unwrapped it.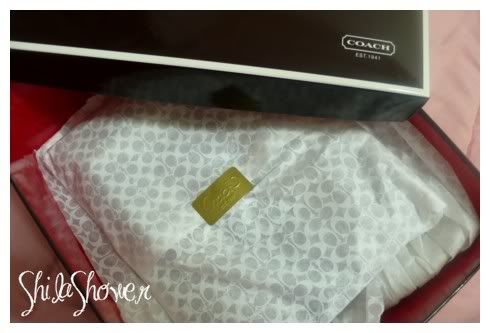 [4]
Omg lagi! 2 boxes but 3 bags! Hati jatuh sudahhhhh....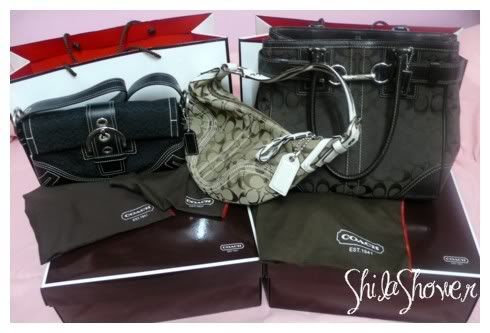 [5] And it comes with the care kit juge.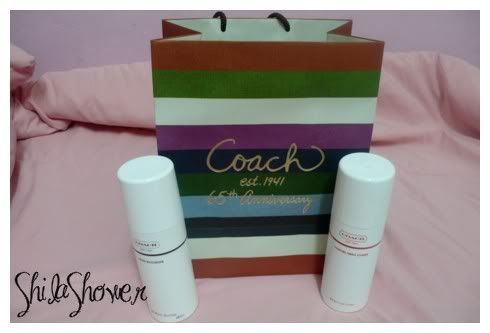 [6] How should I not be happy-happy-happy-happyyyyy sangat?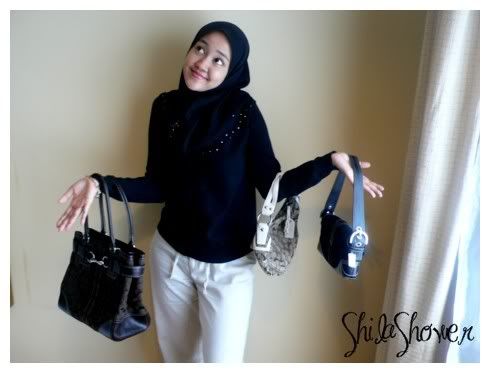 [7] .....................
Okeyh, enough said for now, story will continue.... (mau gi tidok pelok henbegs). Hehehhe. To Enchek Kown dearie, darling sayang, intan payung, buah hati pengarang jantung, hubby baby Gemoks, fiance terchenta, terime kasih very much.

Between, I like Dillot's pesanan penaja: "Genius wears Coach"