I'm bored. I got nothing else better to do for now but reading Ujang. The options that I have are not any good either. I'm bored. I am sick actually and on medication.
Rase seperti butterfly tanpa wings yang dah tak boleh merayau-rayau seketike.

Thank you Enchek Kown for rescuing me today, for bringing me to the clinic juge. Sorry to kastemer cupcakes juge sebab I tak dapat deliver the cupcakes on my own but to let my brother doing it (especially Eyzzah which I dah bersemangat waja nak jumpe!
) Mungkin demam sebab my "cuti2 goyang kaki - bersenang lenang - melepak dengan tenang hati" dari 15 June 2007 dah nak tamat tempoh and TM is calling me back. Now. Huwaaaaa!!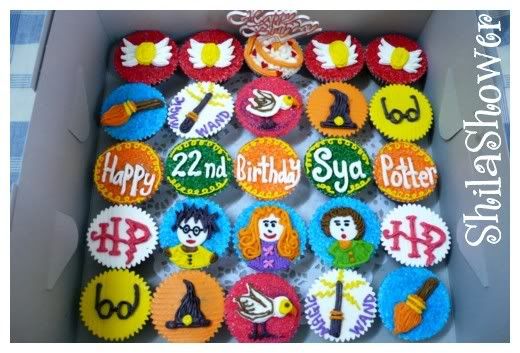 : : Eyzzah, kite jumpe di lain waktu lah yer. Thanks juge
: :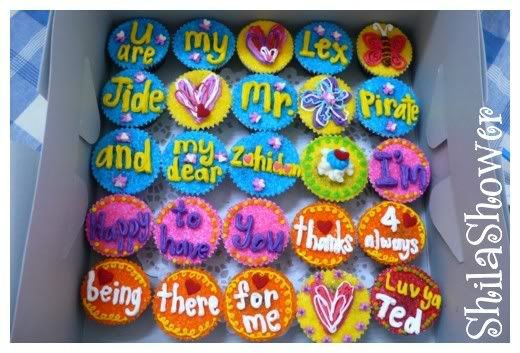 : : Rina, Cyberjaya. Glad you like it. Sorry tak sempat reply SMS
: :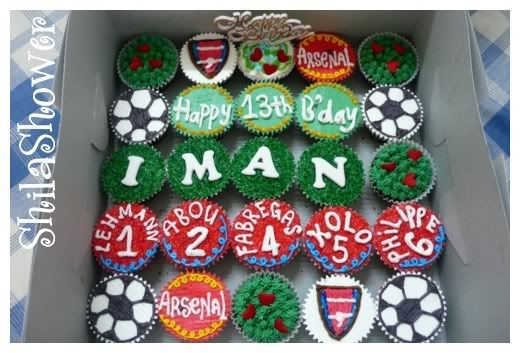 : : Dari Cyberjaya ke Bukit Merah, Perak.
: :

Okels, back to my boring mode: Bed - Laptop - Sitcoms - Medicine - Bed. Owh! Mari ber Sudoku!


---
Owh, one more thing. I have a place to suggest for Buka Puasa Agenda. Should you look for one, EDEN The Curve is a good place to go. I mean good as in the value for RM. Ehehehe. But I wonder why is there a difference in pricing from EDEN Bukit Bintang and Subang Parade? Those 2 cost you a bomb for one set but the one in Curve is only for RM29.90. My set as per below plus non stop flowing of Sirap Selasih and Coffee/Tea (and you have 6 different sets to choose on). Erkk, haku dah jadi tukang cakap EDEN The Curve kah?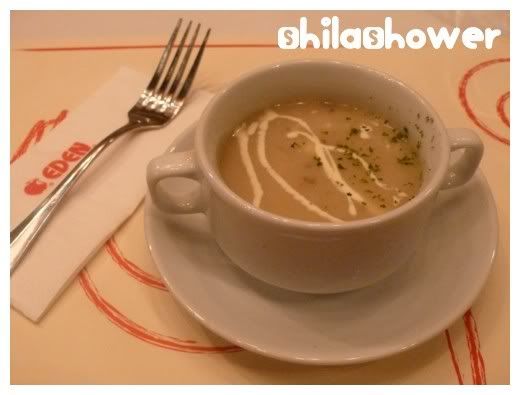 : : Mushroom Soup : :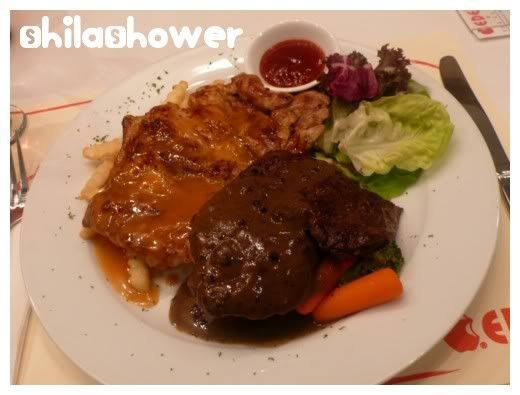 : : Beef & Chicken Combo. Tak abes pun... : :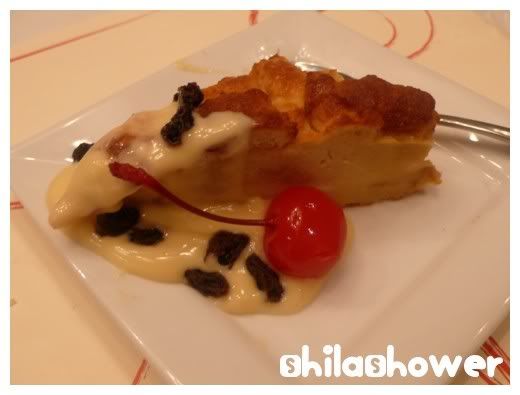 : : Bread Butter Pudding : :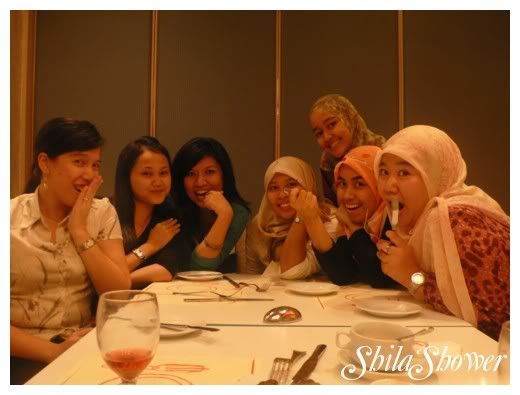 And another story to share, kami; para perempuan2 ini telah di sound oleh 2 orang "ba alip puk". Okeh, no offense. I have no means to mengata this group of people, tapi ini pertama kali seumur hidup di ejek oleh mereka. Like hellllooooo?? What's your problem Encik? (or should I call you MISS?)
Ceritanya, Curve pun dah nak katop. Kedai pun dah padam lampu. Maka kami tanpa segan silu pon amik la gamba gedix camtuh. Between, it was a hard job to get everyone together okeh, maka nak la bergambar sakan. Then, lalu lah 2 orang "MISS" ini dan berkata kepada kami, "Semua perasan!". Dan Anis yang boleh tahan tahap Sarjen Sounder dia pun membalas, "So what?? Perasan pun kami ni original, 101% tulen okeh!!!"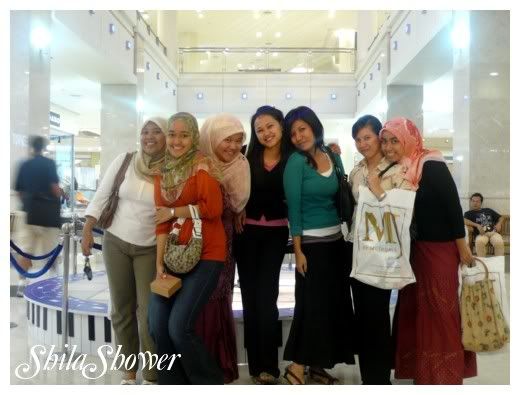 : : "Semua Perasan" picture
: :