and Jalan TAR Saturday...

Okels, basically there's about 5 months left before the big day.
Dec-Jan-Feb-Mar-Apr and not counting the May since for me, things should be ready by then. Hihihi. Praying days and nights may the things go as the plan and as it is. So, preparing to that, I guess Enchek Kown has somewhat nak duduk terlentang dah. Mungkin soon perlukan bantuan 999. Reasons being:

[1] I went overboard with the wedding dress (dresses actually), waayyyyyy too far than what I have planned for. Like 1, 2 or errr 2 and half dot dot dot for the materials only. Sile harap mahap, I can't resist on the super-amat-gorjes-beaded-french-lace. Hence, adding all the tailoring cost, beading and what not, maka terduduk lah fiance itu.
[2] My handbag for hantaran; the 'koc-koc-hota-yay!' bags are on the way from States. Maka, saket jiwe lah lagi fiance itu. (pockets shrinking at full blast). Eheheh...

[3] He just bought the bangle for hantaran juge. Yes, bangle not bracelet. Always wanted a bracelet but my ibunda berkate, "Bangle lah, emas padu sikit. Nak simpan lama, foreverrrrrrr......" Gold was just at RM85/gram right before raya but it has significantly goes up to RM94/gram as at today. And the Habib's lady said, "Nak naik lagi emas ni kak tak lama lagi..." So again, saket kepale lah fiance mengenangkan nye....

Tapiiiii, saket2 kepale minda jiwa raga masih sempat dia ber-straighten rambut di Jantzen. He said, "untuk convo lah". OK, shut up me. But like I always said, "one thing done for him, the double should be for me". Hahha,yer saye amat diktatorrrr. So, here the La Senza & Bobby Brown.
What a very fineeeeee Friday & Saturday....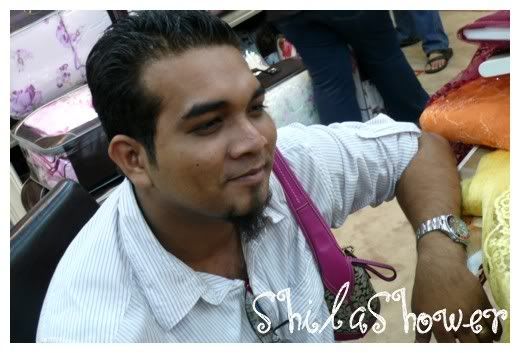 : : Senyum saje untuk tenangkan jiwe... : :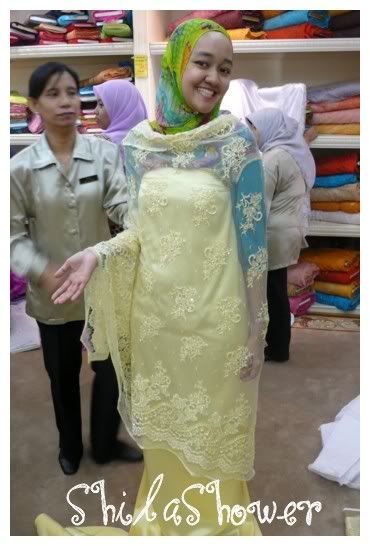 : : Shila yang over : :

: : Hang Kown : :