Okels, just too many things to list down for all the happenings for the past few weeks. BZ?? Naaa...not really. I guess the skills of rambling in here have deteriorated at great scale. Owh, maybe bz catching up with the YES (Year-End-Sale),eheheh...Okels, no shopping-sesedap-rasa-hati-apa-yang-suka but more to hunting stuff for the big day. Grabbing for all the great deals, pretty packages and free cash vouchers! But much of the things that we bought are his stuff. For the hantaran. And know what? Lelaki fiance tu over okeh, toiletries set + skincare set + parfume set. 3 dulang for those, lebey sudah nih...
Mama bz with the catering, canopy arrangement and berkat. Currently in list are CT Catering & D'Rasa Catering and yesterday, boxes of berkat have arrived from Terengganu. But I am actively seeking for pelamin with fresh flowers. Got few in the list and have to compare between the price and items offered. Well, nothing fancy for the pelamin idaman, just a simple one with fresh flowers and can cater to my low budget (sebab nak gi hanimun and beli LV pulak. Huahuahuahua) Roses, daisies and chrysanthemums will just do fine, janji fresh flowers. Maybe a bit of lily and tuber roses. The problem now is, I know the price of each flowers that I want and when people start to charge me like ohmigod-mahal-nye price, hati ku menjadi sedikit berat. Gwe selalu membeli bunge di Petaling Street, in bulk, for my mom and my room. So, thinking of the possibility of me getting a cheaper fresh flowers compared to price charged by wedding planner, somehow buat gwe rasa nak pakai bunga plastik je. Ehehehe (at least people can have it for good after the wedding okels.) Artificial flowers dekat SSF lawa hape...
While make-up and photography, hati sudah stick dan jatuh chenta to Eleena Lamat (natural abes for this) or De'bunga and DigitalSyndicate. But anyway, I am open to any suggestions, jike ada yang sudi memberi. But up to end of this year. Because then onwards, I nak pay the deposit already. That are just part of ongoing things towards the big day. Yet, there are much more to be done. Baju, bunga pahar, invitation card, deco hantaran, videography and bla bla bla.

Wanna know why I am so berkire-kire like gaban for the wedding day? Sebab dengan segale hormat nye Mat Kown & ShilaShower guna our own savings for everything kecuali catering. Kad, baju, hantaran, deco, pelamin, bilik, make-up dan segale selain makan is on us. with no personal loan and what so ever derma dari sape2. (tapi kalau ada orang nak bagi duit, kami tadah dengan stadium manchester tu). Heheheh.

And there was one person on earth nih, dia (not to mention he or she) slammed me with this, "apsal tak buat personal loan? kemudahan ade.apply je laaa. btw, ko first and only daugther in the family, mesti parents ko tanggung kan?" I was like???? Suke hati laaaaaaaaaa haku takmo amik personal loannnn.
: :
: :

: : After all the hardworks. Plus, muka tak malu mintak unwanted stickers from ppl I don't who at S'bucks' counter
: :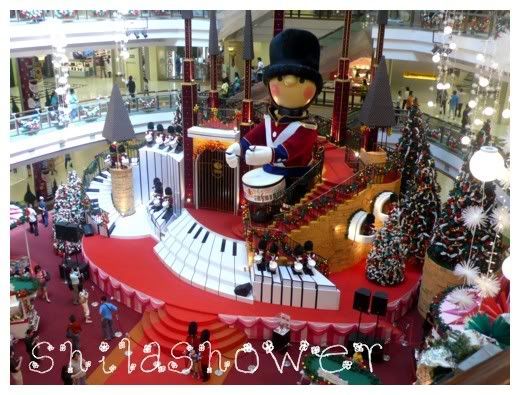 : : Seekor makhluk comey di One U : :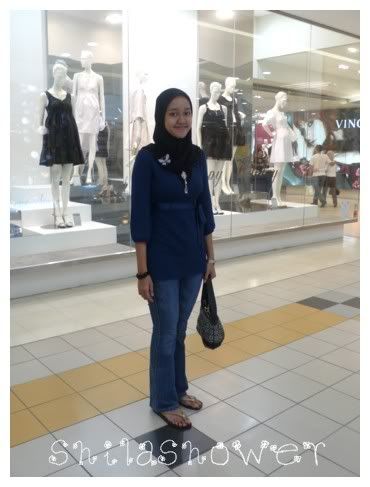 : : Let's start the shopping marathon
: :