Note: Much of the ayat-ayat-laywer I copied from the internet. Googled. Of course I am not capable to come up with such wordings, cos I graduated in Bach of Accounting. =P
NO SHOPPING AGREEMENT
1. DEFINITIONS

The following terms and conditions document is a legal agreement between Nur Yursila hereafter "Shila" and Mohd Fakhruddin hereafter "Kown" for the purposes of no unnessasary shopping and the compensation package in lieu to the above mentioned matter.
These Terms and Conditions set forth the provisions under which Shila will not carry any activities of "membeli-bajus-kasuts-handbags especially-sesedap-hati" and the reward that will be awarded by Kown in the event that Shila managed to oblige to the agreement.
2. TERMS AND CONDITIONS
With effect from 1st January 2008 to 31st December 2008, Shila shall not do any shopping that will just add up to the mountain of junkies and rubbish that she has got in her room and the soon-to-explode wardrobe due to congested hangers traffic in there.
No buying of handbags is allowed during the year as no ample space is currently available on the shelves (not even a chance to squeeze in). COACH is a strictly prohibited brand with regard to this matter and no compromise should be given to other brands as well. (Unless if Shila can gets the 100% Authentic GUESS at RM10. Which fingers cross to her).
No addition of new shoes/sandals/wedges/stilettos/snickers/slippers/etc. during the year. Exception given to those needed for the Big Day and pursuing Master in XX. (Should she be awarded with the scholar, she might need a pair of comfy shoes to be weared during bbbrrrrrr-freezy-times)
Any new things that Shila is planning to buy must get the approval from Kown with enclosed proper documentations. Shila agrees that, except if directed by Kown, she will not at any time during or after the term of this agreement carry any secret agendas without the knowledge of Kown.
3. INDEMNIFICATION
In the event of violation/or attempt to break any of these terms and conditions, Shila will have to pay for Kown's new car downpayment in the amount of RM3,500. In addition to that, Shila is liable to bear the hire purchase installment for a period of three months. (RM860 x 3).
Likewise, should Shila manage to adhere these terms and condition, Kown is liable and responsible to get Shila this! *Meeooowww!! and no appeal is allowed by then.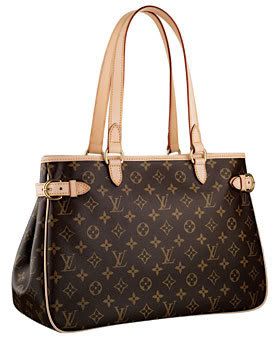 Louis Vuitton Monogram Canvas - Bagtinolled Horizontal
4. DISCLAIMER
This agreement shall be governed by the laws of Kown & Shila which shall claim venue and jurisdiction for any legal motion or claim arising from this agreement. This agreement is void where prohibited by law.
Where one or more terms of this contract are held to be void or unenforceable for whatever reason, any other terms of the contract not so held will remain valid and enforceable at law.
None of Shila nor Kown reserves the right to alter these Terms and Conditions at any time without prior notice.
By signing the agreement, both parties are acknowledge to have read, understand and accept the Terms and Conditions of this Agreement, and agrees to be legally binding by these Terms and Conditions.