I have few in in the list with stars ranging from Awie to Can-U-Smell-What-the-Rock-is-Cooking? Okels, you may find that my movies selection are those plain, so and so, nothing thrill, not even seekor hantu. But I like those. Been sticking to the idea of, "I'm not going to pay for something that gonna scare me to death", so there will be no ghost/setan/horror/kill kill die die genres in my list. Eheheheh...Over my dead body kalau nak suruh hakuuu tengok cerite hantu. Talk to my hand and am giving u a big definite NO. Sekian harap maklom. (Saye tak tengok Ju-On, apa lagi ek Korean/Japanese ghost stories tu?) Okels la, exception given to the banshee (PHSM) and Kuntilanak and GhostBusters?
Among those in the list are:-
Now Showing:
[1] C.U.C.I
Update: Okeh, I've watched this movie yesterday. Ehehe. With the super tidak-kesabaran, I dragged Kown to One U. To my opinion, this movie is not so much to my expectation. I am so prepared to gelak guling-guling for that whole 1 hour 45 minutes session, but uhuhu no it's not. There are few scenes that I gelak tahap tak hengat (i.e.AC kena karan!) but to me, Baik Punya Cilok is better than this. And I've questioned so much of the ke-tidak-logik-an happened in few shots which Kown has no answer to it. Dia hanya diam. But I know, he enjoyed the movie, with Awie in, I know gagagagagaga, you adore the muscles so much ! (Kown telah work out di gym plus consume that protein drinks juga. But dear, please don't make it terlalu berketul-ketul macam body builder, saye geli. Yikess!)
[2] The Game Plan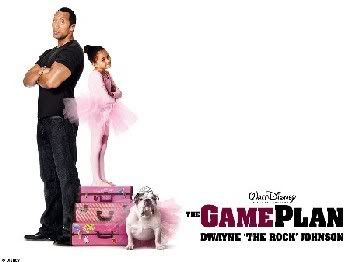 Coming Soon

[3] Dunia Baru the Movie - 7 Feb 2008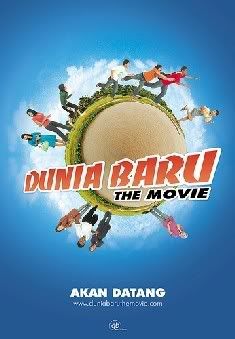 [4] 27 Dresses - 28 February 2008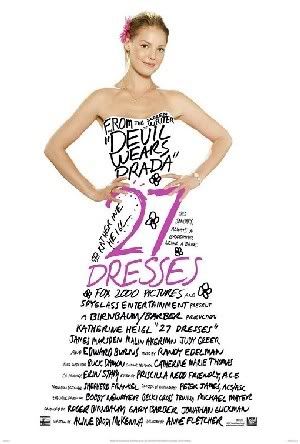 [5] The Jane Austen Book Club - 28 February 2008
I've read this book before and I read other Jane Austen's too (Emma, Pride & Prejudice, Sense & Sensibility). And good to know that it will be in theatre soon. :)

[6] Made of Honor - 17 July 2008
Okels, probably have to wait for 2 months before showing on M'sia screens. (Mungkin boleh beli pirated CD. Hehehe. Takper kot, sebab bukan made in Malaysia.) Hihihi~~

[7] What Happens in Vegas - 31 July 2008
Cameron Diaz. Love to see here wide+bright smile.
(Again, too long to wait, pirated one will be an option me. Hihihi)