Happy Monday people! (Eeuuww, is there such word of "happy-Monday"??). Ohoho, I know there is no such thing of "Monday-yang-ku-nantikan" after having such a wonderful weekend on the day before. * How I wish the Sunday will last forever.
Due to the Monday's blue syndrom *and the clock is just ticking at 2.02pm now, I don't think I have much to share in here. I'm on my second cup of coffee now and have things that I really need to do while everyone is gone. (AGM is on leave and my manager is no where to be seen) Hiksss~~

I'll leave you with some pics and that pretty much sum up of how great the weekend to me. Enjoy the pics!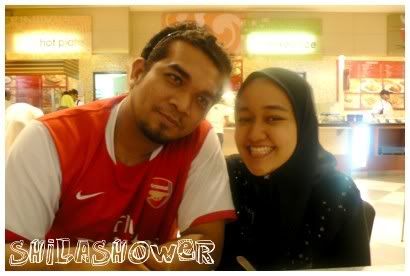 : : Rambut yang semak samun telah ku pakaikan hairband. *Meeoowww : :

: : Engineers : :
: : Errr?? Shopaholic barangkali? : :
: : Edisi URTV Tahun 1995 : :
: : Edisi MANGGA tahun 2001. Dia kata dia single. Dia kata carikan girlfren. : :

: : Mr(s) wonderful I..! Hehehe : :

: : Ooppssieee! Edisi siasat yang tak jadi ditayangkan : :