I don't have much to crap in here for today, except that I want to show you what I just bought for my little one last Tuesday. The parcel had arrived safely yesterday and having a look to the stuff made me giggled alone right in front of my PC, as if somebody was tickling my feets down the table.

(eyh, that's scary tho if there's really a something downthere. Sini banyak Cik T okeh).



Anyway, this will be the first official soft toy for kid. I know it might be a little too early for all this stuff, but I can't resist the offer held online.

So baby, you wanna know what mama has just got for you?

Lamaze toys.

Well, it didn't cost me a bomb like other mother & baby outlets may have charged me. The worm is only for RM30, which is cheap meh. Again, it's another long way to go for you to be able to hold this and to enjoy every details of this colorful worm and octopus. Mama will keep it clean and safe from others to reach especially your daddy who was excited exploring every inch of the worm. *Kesian daddy, dia kecik2 dulu memang takde mainan2 neh. Main tanah bendang ja. Hihihihi.

Last but not least,

Here's a little eye candy for you lovelies. My latest creation made from the sugarpaste. Little did I know that sugar can brings me to this much fun, until I tried my skills last weekend. Well, I'm pretty much addicted to it by now and have a look to what I did yesterday.

Two love birds cows which is very much look like an oink-oink! (I ter-dig the nostril extra pulak.)

With that and all in the spirit of commemorating this special occasion - the weekend, have great break and have a good one~!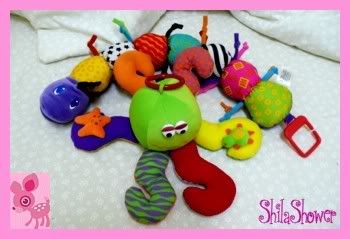 : : Thanks Erni for promoting this : :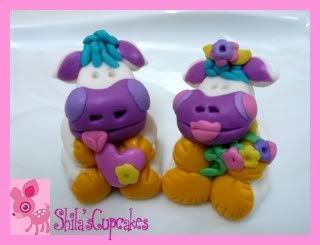 : : Lembu Nak Dating : :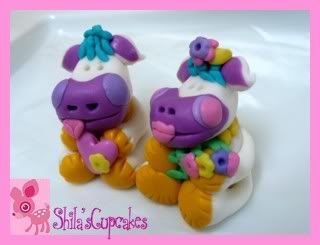 : : Sideway View : :