Some people love to shop online while some other like to shop in mall as they prefer to have a touch and feel on item before buying it. As for me, I just love doing both; provided the sale is around or item is at discounted price. I hardly buy things at its original price as I know that I can get the very same thing in equal quality and condition during sale season.

Just another reason why I love Malaysia so much, besides nasik lemak and teh tarik.



Anyway,

Here my recent online purchased. (Kak Mai: betul, tak boleh keluar rumah, kita beli online aje).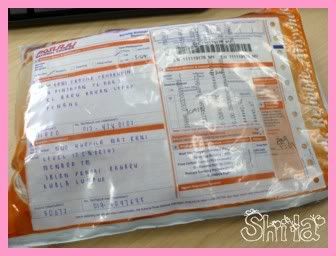 .
.
.
.
.
.
.

Nursing cover.

I bought it from Kedai Chomel and just to let you know, this nursing cover is wayyy cheaper than those available in market. And the quality is perfect. Softy light blue cotton with adjustable strap to fit your comfort level. On top of that, it is wide enough to cover the front and side part while you bf your baby. And most importantly, this handmade piece cost me for only RM25.

So, what are you waiting for? Do visit Kedai Chomel for your custom made nursing cover~! =)


: : Benefits from shopping in mall. Hihihihi : :