Hello babes~! Sorry for going silent for a while...Blame the internet connection.

Well, mommy in waiting is still here, gaining another kilo topping to current heaviness and making the little one a 3.38 kilos baby. And I don't think my baby has any problem with the whopping 400gms in a matter of week as I can feel the active movements as usual and not any lesser. Even during the scanning, the doctor said,

"Owh, he's making a complete turning~!"

From left to right. Fine baby, I know you are trying to prove that,

"Hey, see, my mommy got a flexy and spacious uterus for me to play in here."

Bahasa Melayunya: Saya gemok. Period.

I had my first internal checking last Monday and that was not so bad as saids. Mungkin Dr. Idora begitu bersopan santun asking me to breath in, hold on and breath out. And that was for seconds only. Tidak seganaz yang digambarkan seperti yang berlaku di hospital2 gomen dan lain-lain lokasi. =P

Cervix has soften well but its not dilating yet. But the doctor said it's a good indication as softening of cervix is a sign of preparing the baby out. And she mentioned that my baby's head is perfectly positioned down there and all I have to do is to wait for the dilation to happen. I'm hoping to hear something good during this upcoming check-up on Saturday. Seriously, the word 1cm will do good for me now. But that is not as yet. Common baby, you're already there at the door and please help yourself to emerge out soonest, boleh tak?

Whilst the daddy is very confident saying that his son will only come out soonest on the 13th and not anytime before. He always said, "Anak bapak kena ikot cakap bapak".

And I got my one week MC for the upset tummy that been happening since last week. But heck, to stay at home without internet connection is stressing me out.

And it's only Wednesday. Tak kerja memang best, tapi kalau sampai lima hari duduk beristirehat, sungguh tak best lah. But doctor ordered as so. I'm bored. Ada apa-apa yang menarik tak?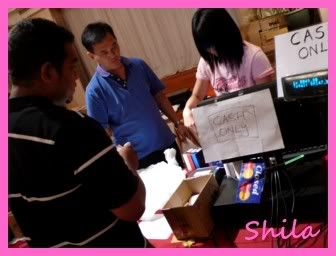 : : Ada orang ber-sopeng-sopeng. Perfume Warehouse Sale : :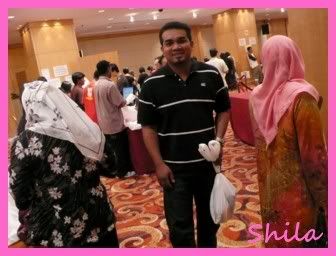 : : Sampai lima botol dia rembat : :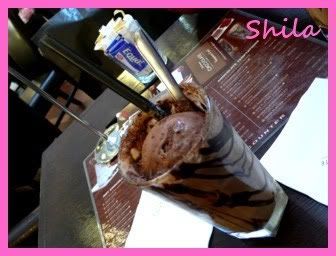 : : Selesai dengan itu, dia bagi anak bini minum ini : :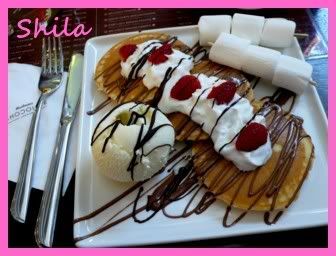 : : Dan makan ini : :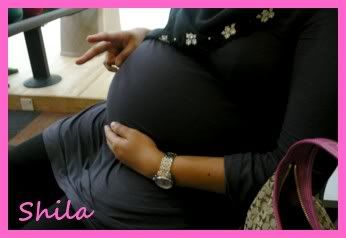 : : Sudahnya, kami jugak yang bulat cenggini. Peace~! : :