Helo Aunties & Uncles (if any)~!

It's me Adam, blogging right now on behalf of my Mama. She is so busy right now mainly because of me

(well, I'm the new little king anyway)

and for that, she asked me to send her regards and many sorries for not being able to update this blog as frequent as it used to be

(at least until she managed to cope on every little new things in her life right now, and again, it's Me~!).



Mama said, she has a very long entry on my arrival but yet to find her own sweet time to write it here
(as she jotted everything on the notepad, there and then in the delivery room!).

Most of the time, she will be busy in meeting my feeding demand in every three hours time, or two and half. Even if she's free, she would rather sleep with me rather than doing anything else at that point of time.

And I'm a monster you know~! Due to that, Mama is suffering from a very bad crack and sore n*p***s. Sorry Mama, I am not that patience to open my mouth widely and therefore I would 'NGAP' whatever my mouth can grab

(before you could even control my head and offer me your milkbar.)



So, she had to see the doctor and lactation consultant and to solve the problem, she needs to feed me on formula as well as hand press her milk factory and feed me by weaning spoon. And she cried because she really doesn't want to give formula to me but she has no choice as her n*p***s already bleed and need to put on hold from feeding me directly. So, Enfalac is the solution for now and Mama promised me that it will be on temporary basis only.

Hopefully she will recover very soon hence I can get back clinging on Mama's milkbar like I always do. I love the smell, the cuddle and the warm feeling of my mommy~! So, anyone here with tips and suggestions for my Mama to try? Currently she is applying the Earth Mama Angle Nipple Butter and Bepanthen Ointment religiously, and the milk as well.

And to Ayah, I am so sorry if I have taken whatever yours like Mama's attention and special care, your comfy bed

(and now you have to sleep down there, hihihi)

and well,the you know what the thing. But I promised, things wouldn't be for long or at least until the next 33 days time. Okels?

Owh ya, one more important thing, Mama said she is proud of having you as her husband because you are wonderfully caring, patience and hilarious altogether. And she has nothing comparable in the world to repay everything that you have done for her except giving you her endless love for the rest of her life. And I'm proud to be born as your son too Ayah.


Hugs and Kisses,
Adam Haris Bin Mohd Fakhruddin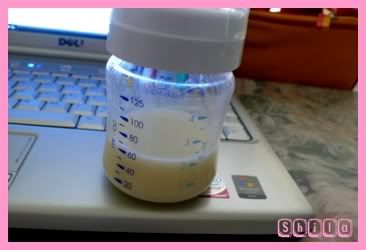 : : 2oz hand pressed in 1 hour : :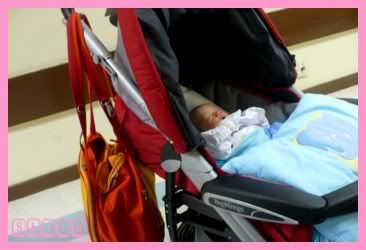 : : My first time ride~! : :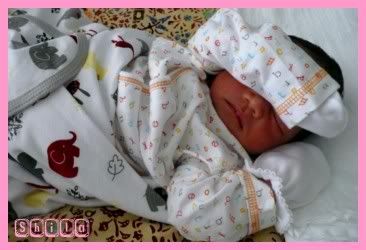 : : Errgghhh, too much to think right now : :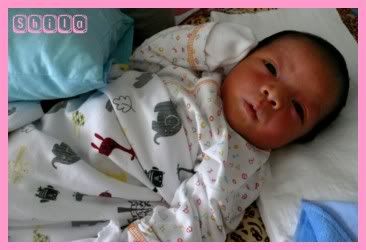 : : Ermm, how to solve the sore and crack milkbar neh? I need to get back onto it soonest possible~! : :