Saya sungguh bosan.

Saya tak tawu nak buat apa.

CTG machine ni spesis digital, kertas tak kuaq pun. Current reading on contractions about 60 to 85. Reading berapa baru rasa saket?

Pinggang sudah lenguh kerna upright sitting position.

Bosan.

Boring.

Nak update progress, but currently tulis sikit demi sedikit dekat notepad saja. Will do the entry at one go once the baby pop out.

Dah, nak gi sambong baca Ujang.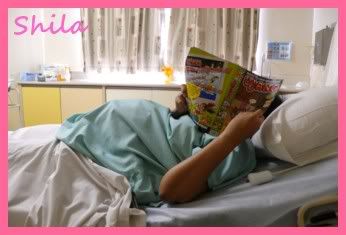 : : Dah dua edisi Ujang I khatam, tapi masih bosan : :
: : Laki I layan Facebook. Dan chatting : :