Sobsobsob sebab petang hari berakhir dengan rasa emosi sebab makcik tailor tah apa-apa. I hantar 4 kain untuk baju raya, and I said,

"kalau tak sempat, 2 helai pun tak apa. lagi 2 saya amik lepas raya"

*so telah menjadi considerate kepada makcik ini*

I sent the materials to my tailor month before Ramadhan and she said, "OK". Kalau full mesti dia tak amik kan? So fine.

Only today my supposed to be baju(s) raya are ready for pick up. So, isu nombot satu: LAMBAT. Isu nombot dua: makcik tu buat SATU BAJU saja! Fine, sebab bersyukur. My baju raya is here. At least lah kan. Isu nombot tiga: KAIN SALAH. Kain yang nak pakai hari raya, konon-konon nak sedondon dan warna rona roni makaroni dia tak buat! Abes tak warna sewarna dahlah kami anak beranak. Hancus punah harapan. Isu nombot empat:

*hanya setelah pulang ke rumah*

sile lihat di bawah: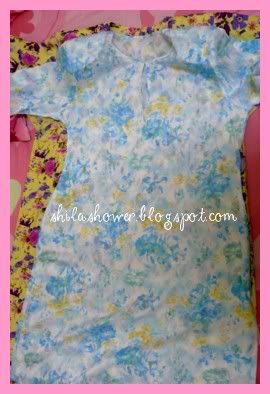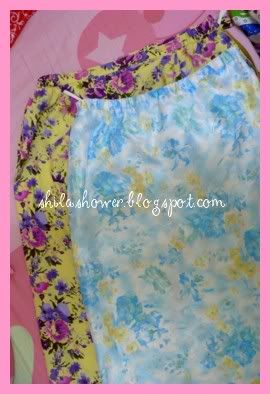 Baju besar. Kain besar. Abeslahhhhh. Tadek baju rayaaaa..!

Hurmm, tapi fikir punya fikir agaknya memang Tuhan dah tetapkan, tak payah lah makcik tu buat lagi 3 baju, nanti besar jugak, dah nak kena alter pulak. *So, kena call tailor esok, jangan jahit lagi 3 baju itu. Nak hantar kat tailor lain and amik measurement baru. Hihihihi*

Maka dengan itu baju raya tadek and pergi lah The Curve mencari satu. Sungguh bernasib baik this Jedan Boutique buat lelong and I got my new kurung modern for only RM99. Takde makna nak beli yang mahal knowing the size akan turun lagi nanti. Wahahahha.

Hidup kena konfiden, macam saya.

Ehehehhehe. Tapi satu mana cukup, nanti nak balik umah mak mentua nak pakai apa? Jeans?

Kena tendang masuk bendang!

*Baju kuning baju tempah and oversize sudah. Baju biru baju lelong beli tadi dekat The Curve*

Balik rumah. Punggah wardrobe.

And to my suprise, banyak baju-bajan lama dah muat! Termasuk baju hantaran kahwin! *Pengsan* Ok fine lah, baju je fit, kain fit-fit-fat camtu. Kasi sikit joget jogging after raya, I think I'll be able to shed few extra kilos lagi.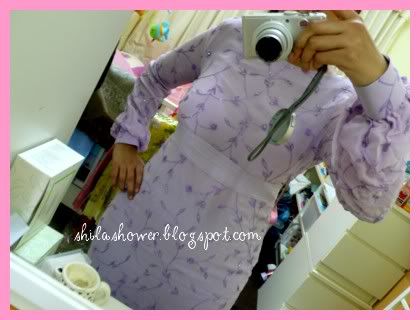 : : Baju hantaran kahwin. Muat woh!! Kain je kena kerja keras sikit lagi. Hihihi : :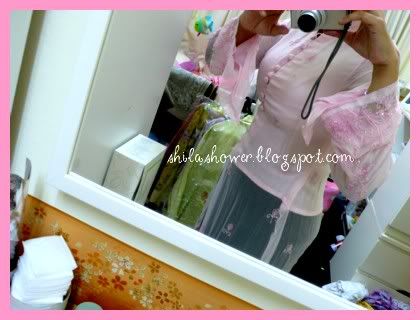 : : Baju hantaran tunang. Baju ok dah muat, kain masih out of story. Takpa, at least I'm on track and getting there. Hehehehe : :
I fit this beach wear sized 1! Size satu tawuuu. I fit my 3 years old Somerset shirt in size 9. Perghh, banyak kekaguman berlaku sekarang.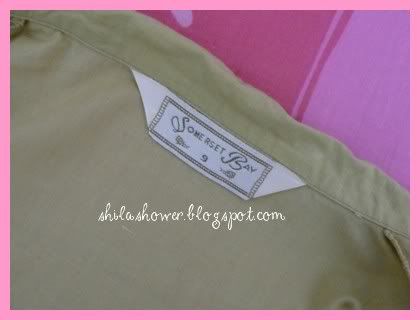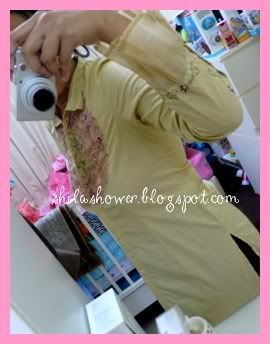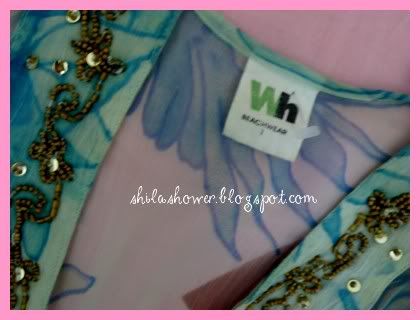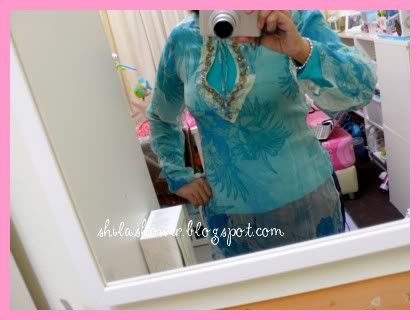 AND

I lost 2kg within a week after going through USANA RESET program. Info: weighted 95 kg before giving birth to Adam. Macam Mama Elephant kan? Hahaha.

Now 72, wayy to go to number 60 but I know that I'm moving down the scale.

But I don't count this as success because my ultimate goal is to get back into my Levis jeans sized 29. Kalau muat itu, maka segalanya dalam almari pasti akan muat. And I need to work harder on the kembang semangkuk kat bawah nih. Upper part doing fine dah nih. =P

Owh I just love USANA so much! more than words can say.

So, kepada yang di luar sana, apa tunggu lagi?

Eyh, takpe, tunggu kasik raya dulu.

Hahahaha. Lepas tu jangan lupa cari ShilaShower untuk mendapatkan produk USANA yang terbaik di pasaran.

*Heh? Bunyi macam iklan tv dah ha*

First trial, USANA Nutrimeal and Fibergy: RM110 each. Or boleh join member for only RM99. =)

Testimonial ringkas dari Thoyol:
anyway, usana are proven to work la. Aku pun lebih mementingkan keberkesanan sesuatu product daripada marketing plan jer. If someone just simply promote the marketing plan, the product is surely a hoax.

so far, a friend of mine already being healed from anal fischer despite using usana just for a few days. so aku mmg percaya dengan usana. belilah usana..

Jadi, jangan malu-malu, jangan segan-segan, sile lah contact Shila di 019-6097695 or you can email me at koshy_17@yahoo.com.

Selamat Hari Raya! Pandu Cermat Jiwa Selamat. Pesanan khidmat masyarakat dibawakan oleh ShilaShower.Blogspot.Com. =)