Yeah, two significant events happened on Adam's 6 months birthday.

First, he just rolled over all by himself. With tummy flat on the his mattress, he lifted his head and explored his world in a new view. But that happened for a minute before he starts grumbling and whining. Adam Haris, you have finally hit one of your most important milestones in life. Slowly but surely, you go baby! =) And that means he is getting more mobile and we have to get ready to chase this little man around the house. =P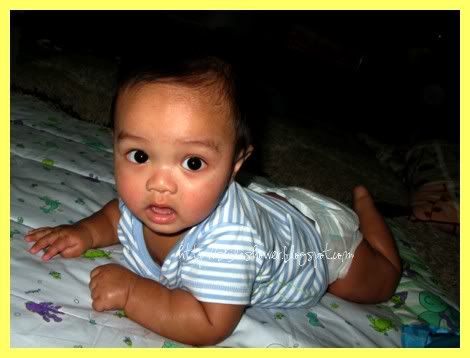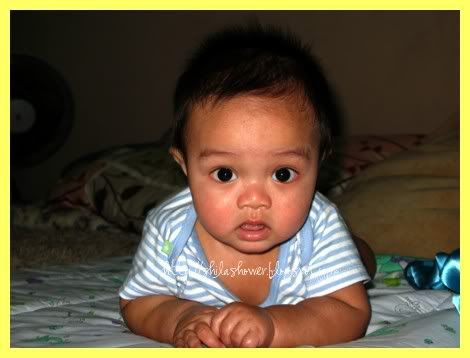 Second, his first tooth is coming out! I saw and I felt these two white buds on his bottom gum. One is already poking out from his gum while the other is still under the skin. I didn't know he was teething because he didn't really show any signs of discomfort and fussiness for no apparent reason. Except of putting everything that he can get his hands on into his mouth. So, here your second amazing hit Adam,

"my first teeth at 6 months old"

.



And don't forget that you have started your first solid last two weeks. ;) I'm happy with your amazing progress baby, you are all grown up and you have got your milestones now.

*Time flies*

Soon, you will start sitting, crawling and finally walking on your own... :'(

It's all the mix of emotions and I'm sad because everything goes too quickly. Hurrmmm, our little sweetheart milestones can be bittersweet and joyful altogether, aren't they?