*Drum Roll~!!*

I made my way to size 14!! *Doing a little jig*

I'm amazed! USANA really do wonders!



*Congratulating myself with Iced Venti Vanilla Cream Latte*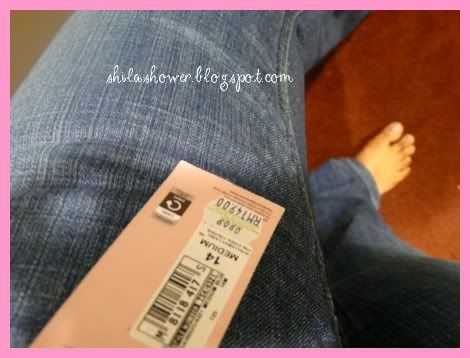 : : Marks & Spencer Boot Cut in Size 14 - Jeans 1 : :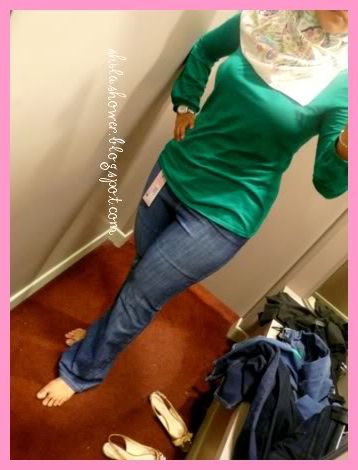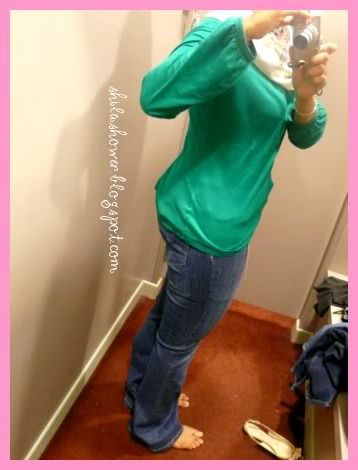 I have yet to fit my target Levis jeans but I know that I'm making my way there. Slowly but surely. The evil scale is moving down slightly by 1 kg only, but I'm definitely losing few inches here and there, as the measuring tape shows a reducing figure.

*and body is visibly toned now as compared to before*

And I like my face shape now as I can smile widely without having to worry that I look owh-my-god-gemoknya-pipi-kau-Shila. Yer masih pipi penuh, but not as bad as before. Kuikuikui.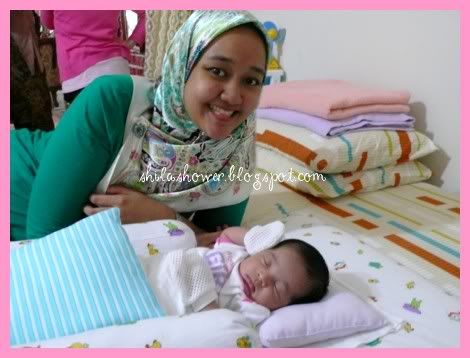 So, how to prove the size without breaking the bank?

Because all this while, I've been buying jeans from size 20 to 18 to the latest 16 and definitely not another new one in size 14 pulak, knowing that I'll be in size 12 next month. *Hahahaha. Perasan tapi tak kisah*

What I did was,

I walked into the boutique, took few pairs of jeans and tried them on in the fitting room.

*camwhoring in the same time*

Ngeh ngeh ngeh. Suprisingly, I fit the shirt in size 12! Perghh, dah kira pencapaian yang mengkagumkan dalam masa sebulan. Some more it's Syawal, a month that is full of open house invitations!

I am not doing a strict diet in any way at all, but I'm replacing my normal breakfast and dinner by drinking USANA shake and taking other meals in a moderate amount. And I still eat rice but only once in every 3 days. *Kan Leen kan? Kamu lihat betapa saya bantai Nasi Kandar Pelita dekat Pantai Medical hari itu. Kuikuikuikui* Sekali sekala perut nak juga rasa benda sedap yer tak? Now I'm thinking to go to TM gym pulak in order to speed up the plan and most importantly to increase my metabolic rate.

So, why wait? Contact me now to find out how you can get started and to buy your USANA products today. =) Feel free to call me at 019-6097695 or drop me an email at koshy_17@yahoo.com.

I like to move it move it!!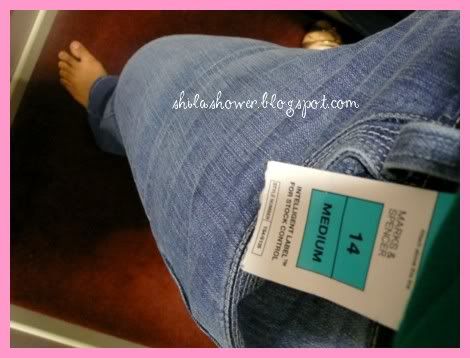 : : Marks & Spencer Boot Cut in Size 14 - Jeans 2 : :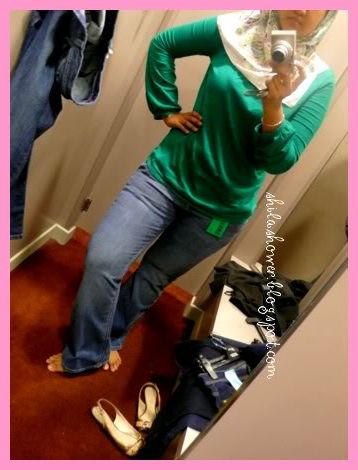 : : Marks & Spencer Skinny in Size 14 : :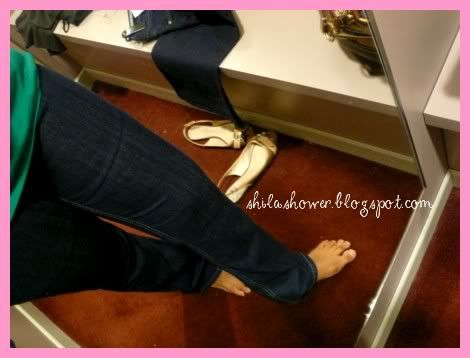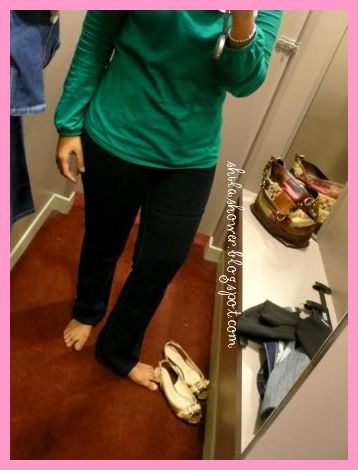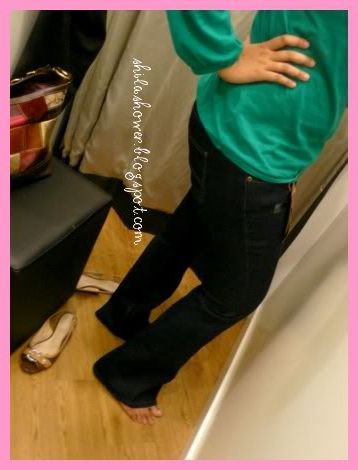 : : Dorothy Perkins Boot Cut Size 14 : :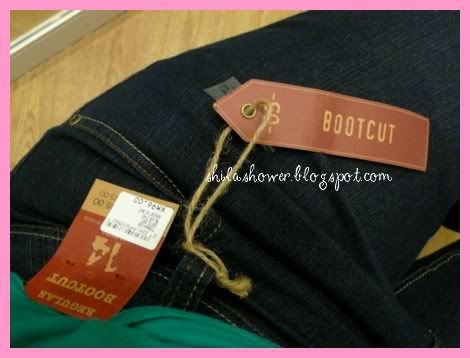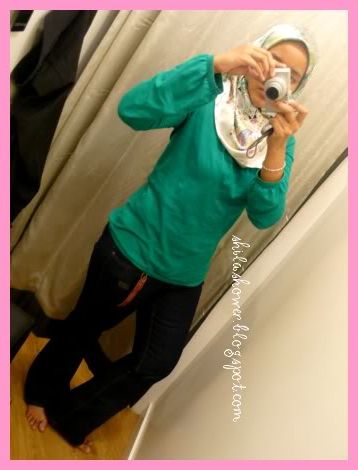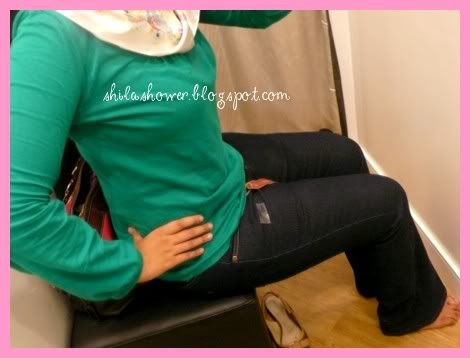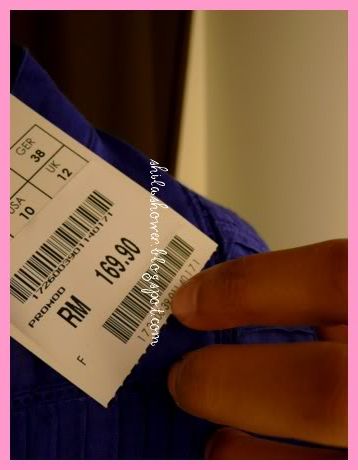 : : Promod Blouse Size 12 : :