*Sticky Post* Scroll down for more. ;)


Armed with few TESCO coupons and a detail list of items and budget stated next to it, I went for my grocery shopping today. Yeah, because without a list, I can go bonkers over the lines of items in the store, wandered around with trolley full of unnecessary stuff and ended up with a full blown bill. After all, groceries can be very costly nowadays. So, red big bold warning: STICK WITH BUDGET!

Anyways, among the must buy items is my all time favourite Dutch Lady Milk. *Time to stock up yo or I'll be lacking of one ingredient for my shaky-shaky-shake* But I couldn't find the milk as I stroll down the dairy aisle and I thought maybe they were out of stock. Or maybe I overlooked the brand, so I made another round, this time looking closely through the boxes and bottles of milk and yoghurt and was later found this.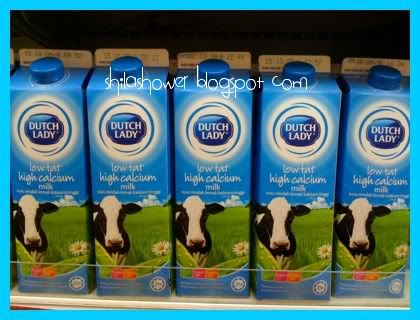 My favourite Dutch Lady milk in its new vibrant packaging with fresher new look!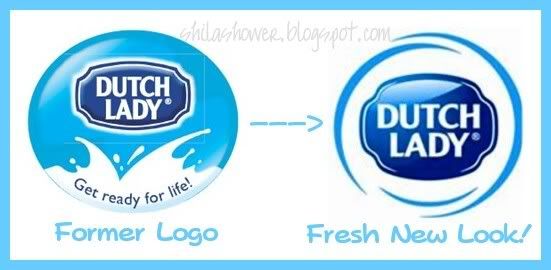 No wonder I didn't find any at first, maybe because my brain was focusing to search for the boxes in its former design. So, don't worry if so happen that you couldn't find your Dutch Lady milk products in store, because you may probably overlook this brand new packaging. :) So darlings, take note of the changed in Dutch Lady Milk's packaging, i.e UHT Milk, Pasteurized Milk, Family Milk Powder & etc in its fresh new look!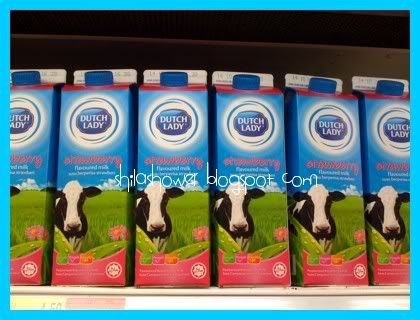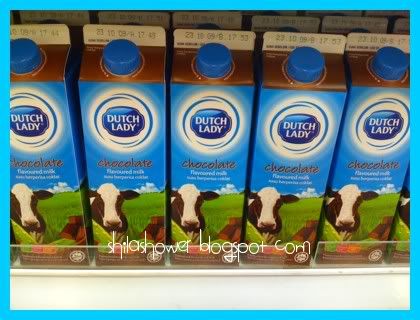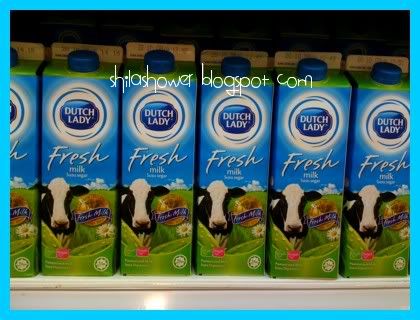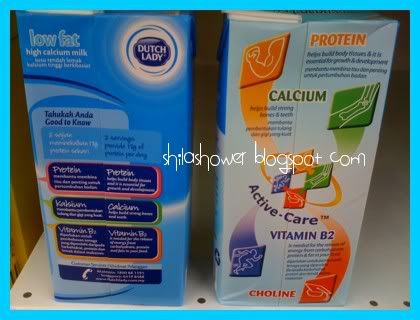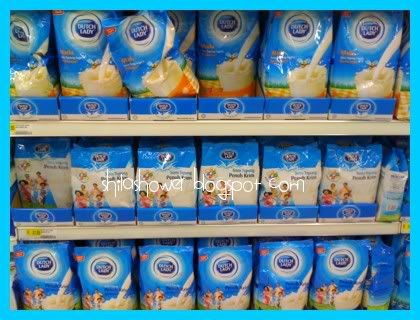 Since I managed to replenish my healthy-low-fat-foods today (weetabix, cereal bar, oat, apples, Dutch Lady Low Fat Milk and soy drink), I decided to prepare my dinner shake using Dutch Lady Low Fat Milk. I made this tasty frosty shake by blending 100ml of Dutch Lady Low Fat Milk, 1 tbs Dutch Lady Yoghurt, 2 scoops of Nutrimeal, 1 scoop of Fibergy and few ice cubes. Seriously the combination of Dutch Lady Low Fat Milk and Dutch Lady Mixed Berries or Blueberry Yoghurt really add great choco-berry taste to my shake so as to make me full with only a glass of it. *Wonderfully refreshing with the milky frosty bit*


Glad that the taste and quality of Dutch Lady Milk remain exactly the same as I always love it, despite of the changed in its looks and packaging. Because I'm a bit choosy and picky on milk and most of the time, I will scoff for chocolate and strawberry flavoured milk. But I don't mind drinking a full glass of Dutch Lady Fresh Milk or Low Fat Milk because it tastes good and great for me. And most importantly it does not smell eeuuwww like few others. Hihihi...

I know some people may wonder, whether milk is good for diet or otherwise. To me, having a glass of milk per day is fine as it's not going to cause upset in our dieting plan, unless if you drink 2 jugs of it everyday, hihi. And remember, drinking milk is not about calcium only but also for many other vitamins as needed by the body too. What we should worry more is on calories amount taken everyday. =)

Hurmmm, I think this somewhat explain why Adam is fairer than both the parents? Ahahahha. Because I drank heaps of Dutch Lady Full Cream Milk when I was pregnant with Adam, seriously, no kidding! Logik kah? Hihihihi...