Adam Haris,
Masuk hari ini sudah 7 hari Adam cross territory Mama. Tskk...
7 hari jugak lah Mama tidur gaya statik, sebab I have you on my left and my husband on my right. Dua-dua tidur kuak lintang pukang.
And even if I move you back into your crib, you will still get into that gaya melintang in no time.
Sudahlah bangun tidur tak menangis, dia dok diam saja layan diri, tau-tau rasa ada kaki Sumo-lah dok tendang-tendang kita.
Keras kaki Adam tu sayang, janganlah tendang kuat-kuat. Kalau nak jugak, Mama bagi perut Ayah, mau dak? =P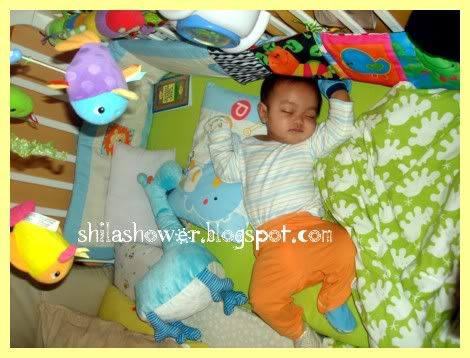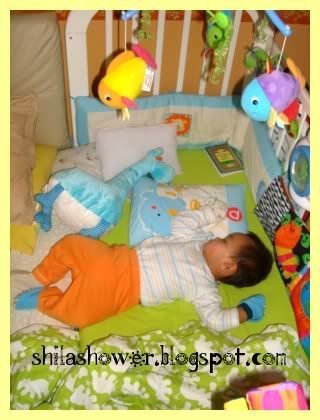 P/S: Excuse me on mittens and booties kahwin. Agagaggaga....