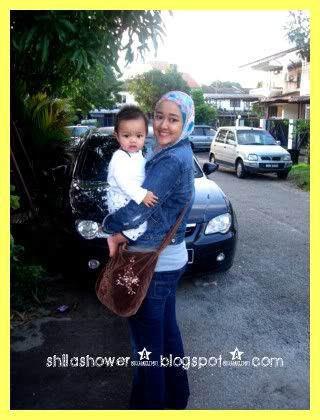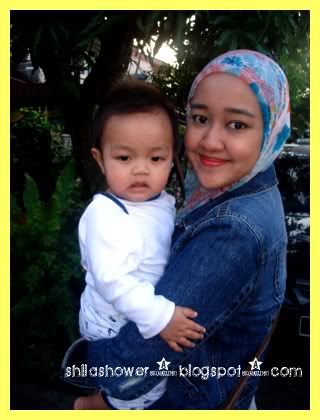 Newly discovered words in Adam's language:
Memememememe
Mamamamamama

*Ok, tapi habis semua Mama, MakTok, TokCik, Maksu Suraya dia hentam Mamamamamama*
Ababababababa
Nyenyenyenye
Anyanyanyanya
Meaning? Yet to be determined. :)
One more thing, Adam dah pandai hulur tangan bila nak suruh orang dukung dia.

*Mama dia masih kagum tak percaya dengan ilmu baru anak dia*

+P Sighh, time flies really fast but, hurmm, where did the time go? I'm scared if the next time I blink, he will come to me and say "Mama, Adam nak kawen".
:'(
P/S: Year end sale sudah mula! I'm searching for baby swim pants and baby float for Adam Haris, hopefully I can get the cheapest yet the best available in the market.