*Sweep sweep*



Lap blog dengan Kiwi Kleen glass cleaner. Berhabuk sudah tempat ini. Isk isk isk...

Anyway,

We just came back from our awesome weekend at Swiss Garden Resort, Kuantan.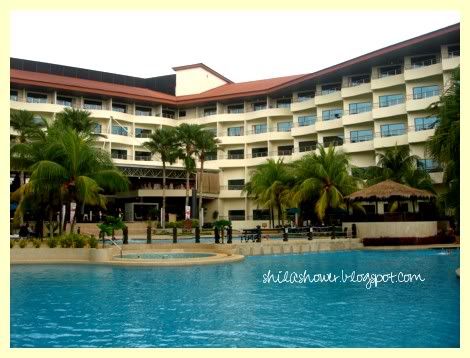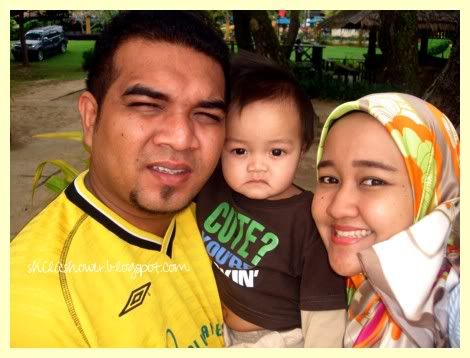 And that was Adam first time to many things. Among others,

First time going to East Coast. In specific, Kuantan, Pahang.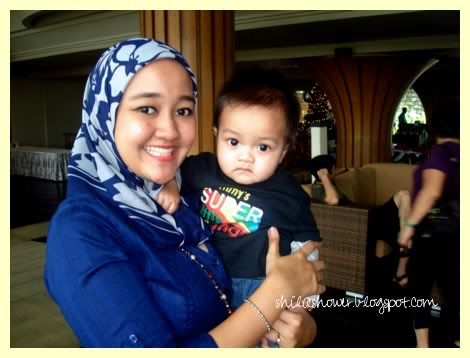 First time swimming.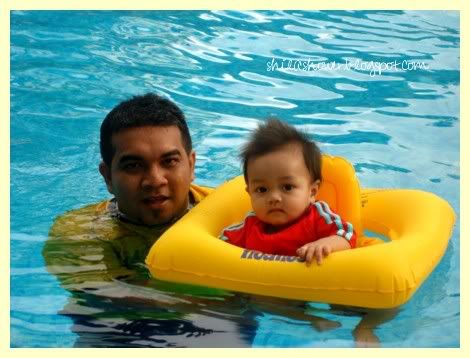 First time at the beach.



First time playing in the sand.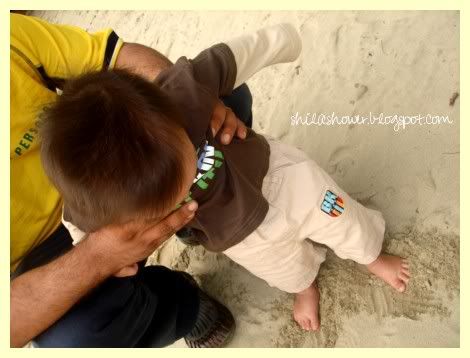 First time sharing a king size bed with the parents. Yeahh, we never did that before. We were so kesian to leave our baby son sleeping alone in the baby cot. Mainly because of the non height-adjustable crib, so nampak macam tidur dalam penjara. =P And it was raining heavily that night and we don't have the heart to leave him all alone in the crib. Unfortunately, our little fella had conquered half of the bed, leaving the remainder to be shared by the parents.

*and obviously, I was the one yang terpenyet in the middle*

I wonder, how come this small little man can become so bossy in every single thing in my life now. No, in our life to be exact.

It's so true that, "I'm small. But I'm the boss!". Kan?

I have nothing to comment about Swiss Garden Resort & Spa as everything is pretty much the same to our last visit on
October 2008
, except on the Christmas thing that they are having right now :) Nothing to complain but nothing extraordinary to higlight jugak, everything was just fine.

So, Adam have a good rest as we are going to continue with our second getaway next week. Penang here we come~! Eyh, sebelum tu kita fly back to Titi Gajah Kingdom dulu, tok penghulu nak melawat kawasan. Hehehehe.