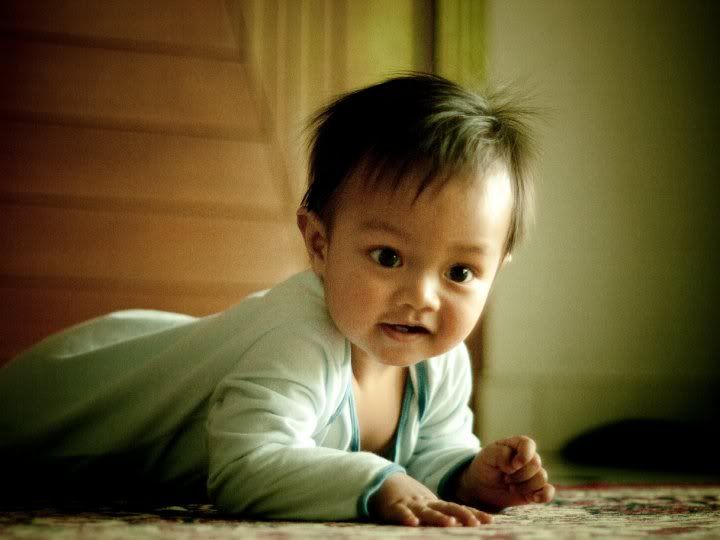 Sudah-sudah, abaikan cerita crawling tak crawling. Adam is free to explore his world. Full stop. Period. Titik. Noktah.

Saya sudah tidak emo lagi...

Because we are going on vacation!

*Adhoc punya, sebab ShilaShower & Co. memang sebok nak ikut juge. Okokokokokoko*

Biasa ah, orang lain yang pergi kerja, orang lain yang sebok nak jadi parasit menumpang. Agagagagagaga....

Trip yang dipanggil terkejut tergempaq. Kuikuikuikui. *Cuti pun dah dapat green light!*

And good that we are going in April because it's spring time!! Pleasant climate, plenty sunshine and pretty flowers everywhere...

"Willkommen in Deutschland!"