Aha!

See this excited face flying on MH-I-can't-remember-what-number. =P

He refused to sit and insisted to stand for the whole 55 minutes journey. Tak lenguh tangan? Ehehe, tapi bukan tangan I, tangan Ayah dia lah. I kan jadi diva sekarang. Pregnant tak boleh angkat benda berat and Adam is considered as berat. Kuikuikuikui.

He was so excited as if he was exploring another universe during the flight.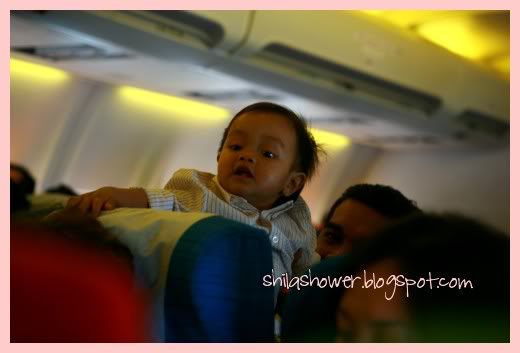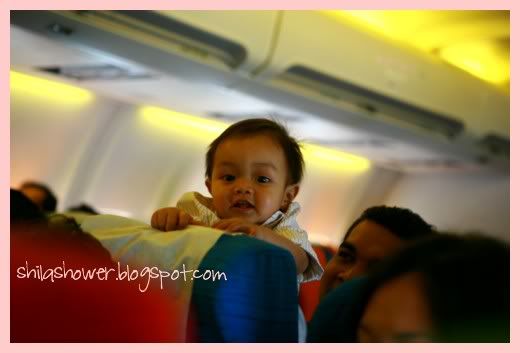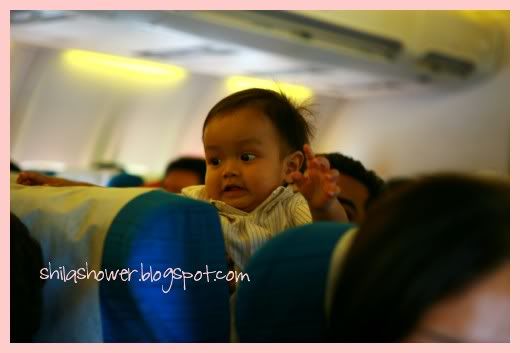 You know what, he made a record that he pooped everytime he takes a flight. Without failed

*Adam jarang buat bisnes if we are on the move, but not on airplane*

Sudah 6 kali naik, 6 kali jugak dia buat big bisnes.

Hurmmm, orang tua kata, kalau kita buat bisnes besar di satu-satu tempat, kita nanti nak datang balik tempat tu.

Mungkinkah Adam akan,

.
.
.
.
.
.
.
.
.
.
.
.
.
.
.
.
.
.
.
.
.
.
.

Be part of them? In future? Kapten Adam Haris. Sedap gak tuh. =P