....For 50 Blog Malaysia Paling Menarik Pilihan InTrend!


*Ah lambat terhegeh-hegeh, baru nak update*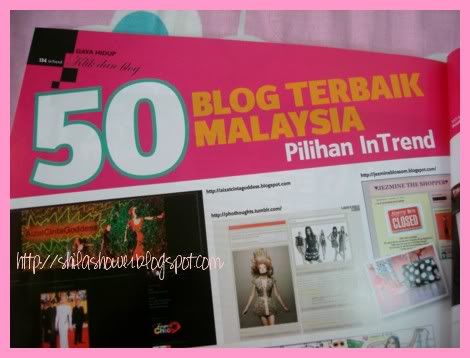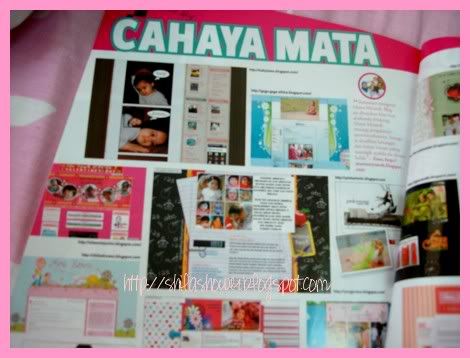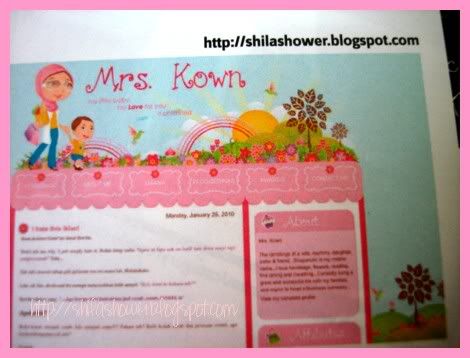 Apa pun sebab pilihan kamu semua, I heart you for reading my blog~! :) Tapi deep inside, ni mesti baca pasal Adam Haris. Dah kategori pilihan pun "Cahaya Mata" kan? Buat masa ni, cahaya mata saya memang satu itu saja. Satu lagi sedang dalam pembikinan, belum keluar kilang. Tehehehehhe...
Tidak tahu bagaimana mahu berterima kasih, tapi memang berterima kasih lah. =) Tengoklah, kalau KPI tak negatif, ada bonus barang secebis dua, saya beli hadiah buat pembaca bertuah. Tapi diulang, kalau KPI tak negatiflah. Hiihihihi... 13th March ni, birthday shilashower.blogspot.com yang ke-5. LIMA? Wohh, macam nak masuk tadika dah rasa.
I've gained a lot of things from blogging. Friends, info, money
*tehehehehe*,
free holidays, invites and now the honor of being chosen as one of blog pilihan InTrend. This is a big thing to me. Really.
Terima kasih InTrend. Terima kasih semua. Terima kasih Adam Haris. Terima kasih Suami. Terima Kasih Allah untuk rezeki ini. :)
Biarpun ada yang kata saya commercialkan anak dan life, saya tidak kisah. I have nothing fancy-schmancy to show pun and I have nothing more precious than my family in my life. So, feel free to say whatever you want to say.
*Tapi saya simpan sajalah comments itu ya? Nanti display, buat hot comment box saja*
:) Cuma beritahu saya dengan ikhlas, kalau kamu boleh dapat RM1500 dengan blogging, kamu tak mau kah? Bukan RM1.50 tawu? After all, I've been blogging for nearly five years, cuma bila Adam Haris tiba, rezeki itu mencurah. Rezeki takkan nak tolakkan? =P
*Eyh eyh, perasan macam buat ucapan Oskar pulak.*
Kuikuikuikui
Sekali lagi,

"Terima kaseyyyy!!!"

*dengan gaya David Arumugam Alleycats!
P/S: Have to get the latest edition of Mingguan Wanita, ada gambar saya sedang main sukaneka during MBP Gathering! Weeee~~!! *I was 6 weeks pregnant masa lari terkinja-kinja itu. Hokhokhok*

P/S/S: Chop! Lagi satu, saya minta maaf untuk semua comments yang tak berbalas, bukan tak mahu tapi JS-Kit to macam tah apa-apa. Susoh beno nak reply. Maaf ya?