With 4 adults and 1 infant all set to go, we drove from Frankfurt to Paris and back safe and sound. It was a foggy morning when we started our journey and alhamdulillah as Adam was behaving well that day. Driving was easy except to get use with the left sided thing and most importantly, you can totally rely on that sophisticated talking GPS.

Sekejap-sekejap cakap turn right, turn left, bear right, bear left, road disruptions ahead and tah apa-apa lagi device tu membebel, yet the info given is 101% perfect!
We passed through beautiful countryside which I first thought was hard to be seen at speed. Owh ya, at speed of 180km per hour! Tapi tak lah rasa sangat. Wait, before anyone here goes "bawak kereta dah tak ingat orang yang tersayangkah???", some more with our little passenger at the back, I would like to highlight that we were driving on Germany's AutoBahn. One of world famous expressways WITHOUT blanket speed limits for cars and motorcycles! It was awesome to see that "no speed limits" sign on the road and it was like racing on race track! But again, people over there are very organized unlike us in Malaysia.

*kat sini letak limit pun dah terjunam masuk gaung, kalau no speed limit tatawulah labuuu*

But it was very strange for me in the beginning for this left sided thing because I felt like we were driving on the wrong side of the road. Ekekekekekeke. Cars speed up and race on the left side while the slower cars move onto the right lane, terbalik from what we have here. Pening!
Anyway, back to our journey from Frankfurt to Paris, it took us about 6 hours to reach Magny le Hongrey, our first destination in France. That's where Disneyland Paris is located! I think travelling time could have been shorter if you're going without baby. Unlike us, we took that much of time as it includes few stops along the way; to feed Adam, to change his nappy and of course for drivers coffee break.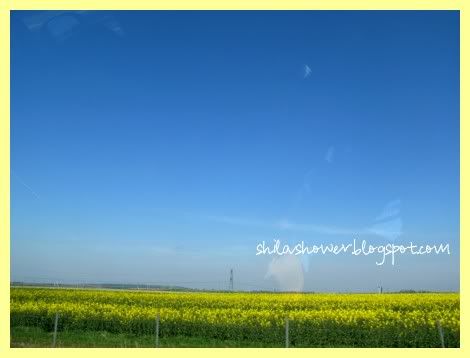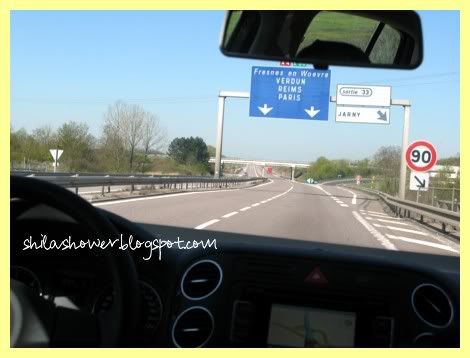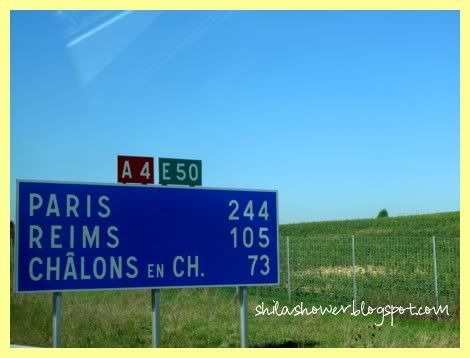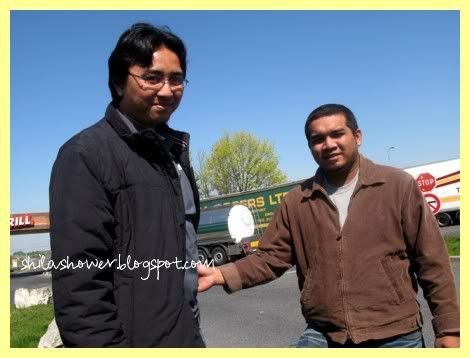 As for accommodation, we booked our hotel online and managed to grab the deal offered that time when Kyriad Disneyland Hotel room for four was going for 80 Euro!

Murahlah tuh and it's not a rumah-tumpangan-ban-ciong type of place.

To me it is a very nice hotel with well equipped bedroom to make our stay as pleasant as it can be. What I like most about it is the beautiful surrounding, free parking and frequent transportation directly to Disney parks.
This is the last hotel located on Disney strip but it's good yo as you can always catch the bus empty.

Surely boleh duduk punya.

:) Breakfast provided was very basic but good to eat; cereals, bread, rolls, buns, croissants with variety spreads - butter, jam, Nutella and cream cheese. After all, that's all available for us to eat pun kan? Takkan nak mintak ham ke apa pulak kan? =P I have nothing in specific to complaint about and in fact, we had a great stay there. :)

*Selalu banyak komplen-komplen ni Omputih*

Hihihihi....