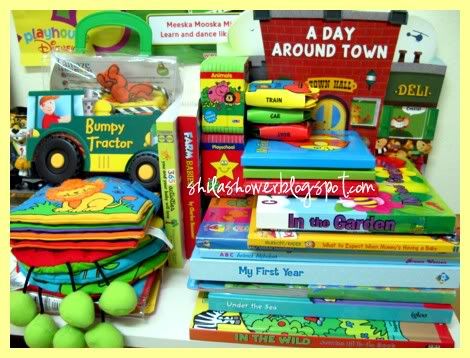 Adam is just one year old and yet to master the skill of reading. But to us, there is no such thing as "too early" especially on encouraging him to love reading. I started to read a soft book to Adam since he was just few days young. Obviously he didn't understand a word that time, but I strongly believed that his brain has been stimulated towards the sounds and facial expressions that I made while reading the book to him.
And today, I'm a proud Mama to Adam Haris who knows to identify quite a number of things correctly; be it an image in the book or a physical object. For example, if I ask him,

"Adam, show me Moo Moo"

and he will immediately point to a cow image in the book. Or if I ask him,

"Adam, mana jam?"

, he will then point to my wrist and start checking whether I'm wearing one or not. :)
I know there's always a way for us to instill the love of reading even bit by bit. At least he loves flipping through books, magazines and newspapers and hopefully he will naturally be more interested in learning A-B-C :) Natural is my key word here because my rule number one; do not force him to do something without interest. And ability to read is not the main thing that I want my son to master now. What most important to me is his interest and ability to imagine and analyze in his own creative ways.
I'm a full time working mother, hence my ability to spend two or three short reading sessions everyday with him is pretty limited. All I have is "bed-time-story-telling" but most likely I will just end up sleeping before the story ends. Ekekeekkekkeke.
Anyway, there are few things that we can do to encourage our children to love reading and among those are:
1. READ OUT LOUD
Make it clear and loud, with sounds and expressions in order to add more interest towards reading.
2. PICK A TIME
This is most important thing to note if we are reading to a toddler. We should pick a right reading time when the kid is most active and with full of interest.

*Not anytime when he is fussy, cranky or hungry lah kan*

=P And make it often and regular basis.
3. MAKE IT FUN
Again, toddlers reflect and interact well to tones, voices, rhymes and expressions than to lengthy non-understandable words. It's fine if they fuss or wander away as we can repeat it next time. :)
4. TALK & LISTEN TO YOUR CHILD
Reading and literacy is more than just ABC. Well, tho they are just babies or toddlers or kids that don't understand much about things revolve around them, still communication is the best way to teach them reading and learning.
5. MAKE READING MATERIALS AVAILABLE
Owh! This is based on my own personal experience. At first, I jumbled up everything (books and toys) together into boxes and later to realize that it doesn't help my son to distinguish his books from other toys. Even if he does, his colorful toys will attract him more than those books.
So I know that I need to separate and put aside his books and make it clearly visible to his sight. With that, I decided to share the upper half of my book shelf with my son.

*Habis dah buang majalah Ujang sebab nak give space to buku-buku Adam*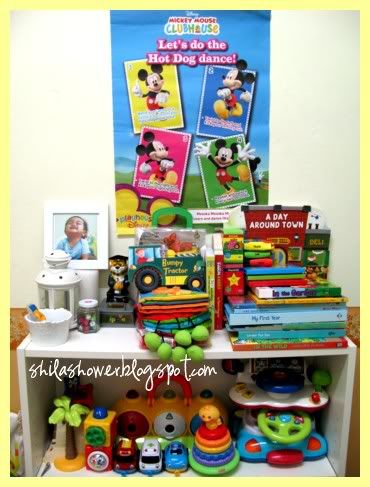 It works! Wonderfully! He tends to point more to his books than to his toys. Good boy baby! But heh, there will be time when the whole thing become just stressful than it was before. No, not the reading and making him understand about the whole story, but when he screams out loud insisting me to pick and read a book at 7AM IN THE MORNING!

*Mama tak sempat lah sayangggg*
There are more things that we can do to encourage love of reading in our children.
Remember, reading should be FUN and never made it a tall order for the kids ;)