Yeah, that is IKEA's current sale tagline. :P
I was driving past The Curve when I saw this huge red banner saying, "Let's Get Organized!" from IKEA. Owh great! IKEA has always been there with its creative human inventions that come handy when I really need it. My make-up drawer, my accessories and my scarves, really need to be organized as soonest possible.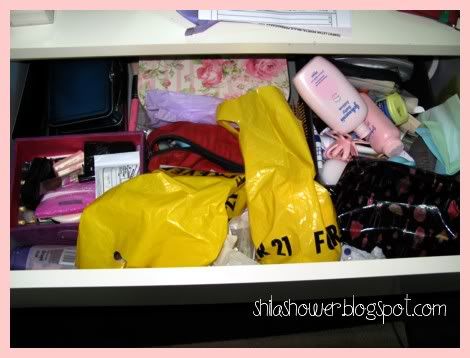 For so many times that I tried to clean and to organize my make up drawer, most often it will still end up messy. Mounting of make up stuff that some of it have past the shelf life

*huhuhuhu*

, brushes, combs, hair bands, vanity cases and hair dryer, all jumbled up in a drawer. So here my first "Let's Get Organized!" purchase, a drawer organizer that has finally resolved my first issue - a messy makeup drawer. The cost? RM29.90 :)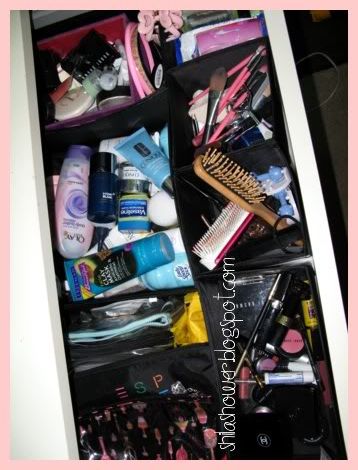 Well to me, this is much better than it was before. :P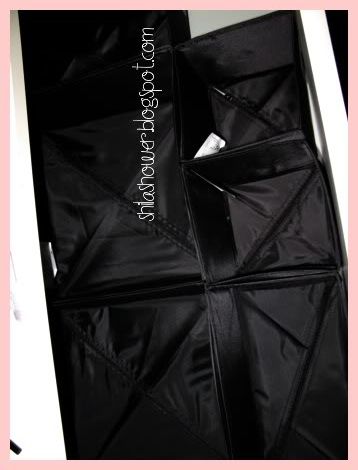 Secondly is on my unorganized accessories. Previously, I was eyeing on this vinyl jewelery box but contemplating of buying because of the expensive price tag.

*about hundred something*

But here in IKEA, I found this slotted box and it costs only RM5! But yeah, it is made from plastic. Never mind as all I need is a big rectangle box with compartments and with that, the issue is closed now.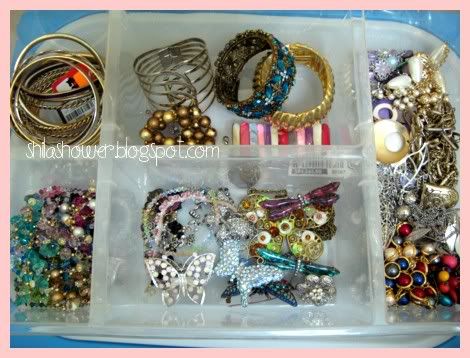 Last but not least, the scarves holder. I think I am the last one to know that IKEA has this thing named KOMPLEMENT. Yes, it complements my scarves. :) I've been looking high and low for this

*sampai Tie Rack kat Germany tuh*

but ended up with this precious finding in IKEA Kota Damansara. Price tag? RM25.90 and way cheaper from the one I found on the internet
.