Pagi-pagi lagi dah rasa nak bertukar menjadi raksasa gorgon! I left Adam for a while to get his milk, of course under his daddy supervision

(yang somehow tak perasan pun anak dia buat apa)

and later when I entered the room, I saw this.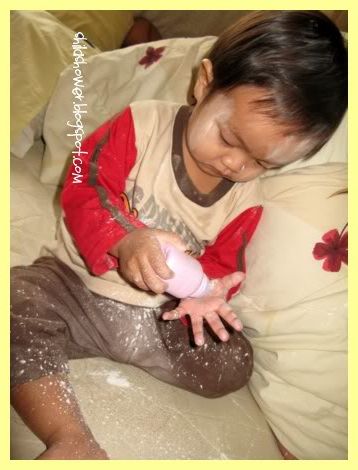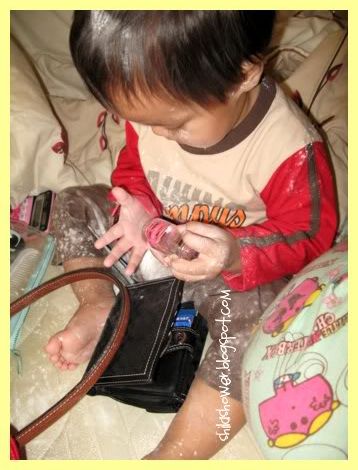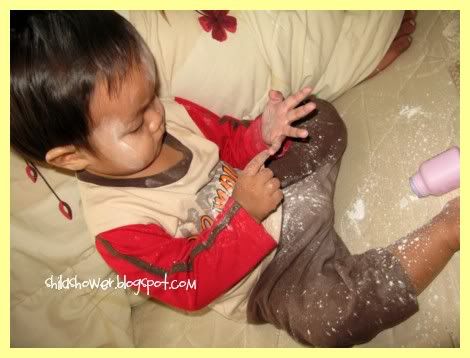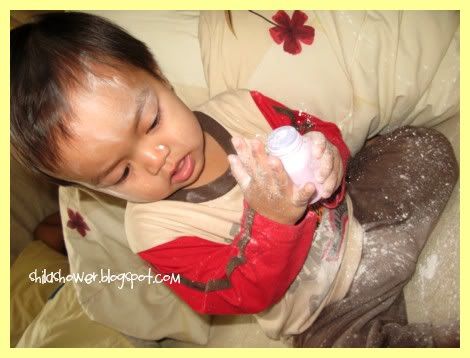 Yeah! It's snowing people! It's snowing! Grrrr...!!
Bertukar! Menjadi raksasa hijau terus, tapi bertukar balik menjadi mama yang cool sebab dia Adam Haris. Kalau namanya Adam Harus, memang harus dah I babab je montot tuh.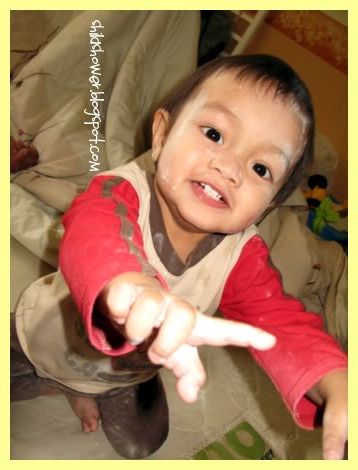 Ofkos lah I terjerit macam perempuan gila pagi-pagi pasai laki sedap ajo tido dah sampai London agaknya, yang si anak dah gembira hati tabur bedak satu katil. Tapi menguji kesabaran jugak sebab dia tabur atas beg-Frankfurt-beli-pakai-duit-bonus dengan purse hantaran makkkk!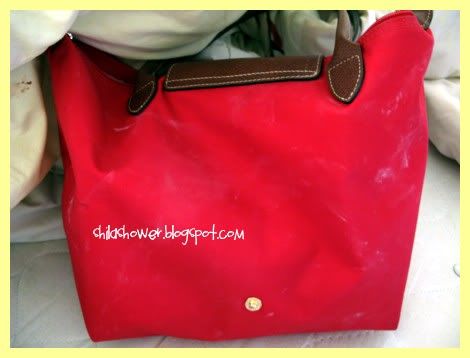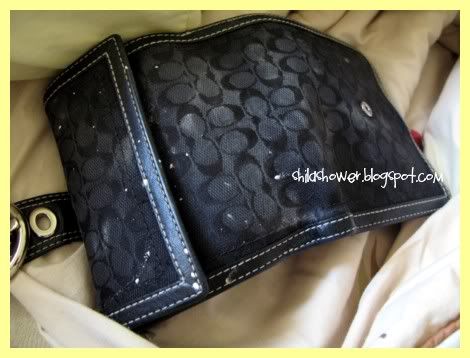 Tapi tak apa, hari ni hari Jumaat, hari untuk chill saja. Anggapkan saja anak kecil itu baru nak explore dunia. Nasib dia tak tuang atas LV, kalau tak, boleh kena darah tinggi pagi-pagi. Sobsss...