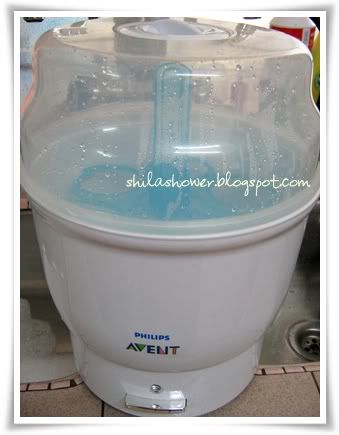 Phewww! Finally! I have found the Avent sterilizer manual book that I misplaced sometime ago

*it's not about being old, hahahha, it's absent minded*

In denial tahun depan umur 28.
Anyway, I've been using the sterilizer for 16 months now but come to think of it, I can't remember when was the last time that I descale it. I know, every so often we need to descale the sterilizer in order to remove the dirts but usually, I will just cleanse it with warm soapy water, rinse and wipe it off. That's it. =P
But after hundreds times of heating up, I noticed the bottom part has turned yellowish probably due to dirty water or chemical reaction and sometimes, I even find these very small particles each time after cleaning it.
So here the simple steps of "how-to" according to the manual book and attached together are illustrations for easy reference. You know, just in case

"oh, I lost it again!"

, I know that I have wrote it somewhere here in my blog. =P
1. Wash every part of sterilizer (except the body) with warm soapy water and rinse well.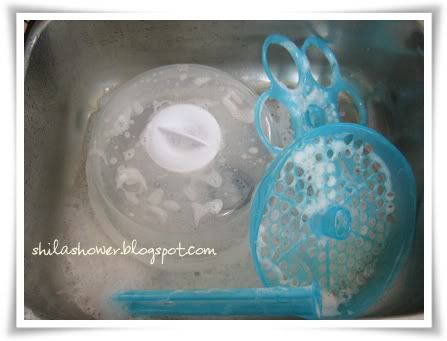 2. Rinse and wipe sterilizer with kitchen towel (first level of cleaning the dirts)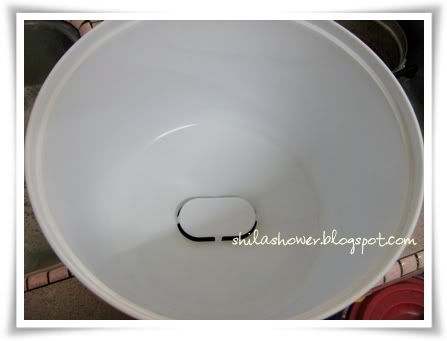 3. Mixed one sachet of citric acid (10grams) with 200ml of water. Pour into empty sterilizer and do not put lid on.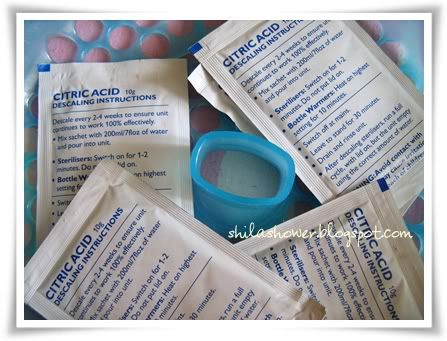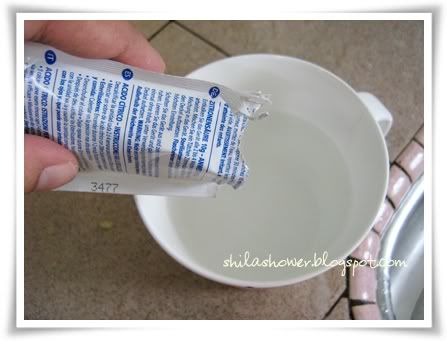 4. Switch on for 1-2 minutes (do not run on full cycle)
5. Switch off at mains and leave to stand for 30 minutes.
6. Drain and rinse out the sterilizer.
7. Run on full cycle empty with lid on, using exactly 90ml of water.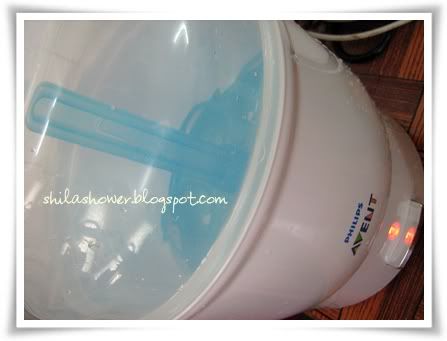 8. Finally, wipe out the sterilizer and you can now start sterilizing as usual.
P/S: Descale powder is available from most chemists, or maybe you can buy it from Mothercare. Dalam belas-belas ringgit rasanya. :)