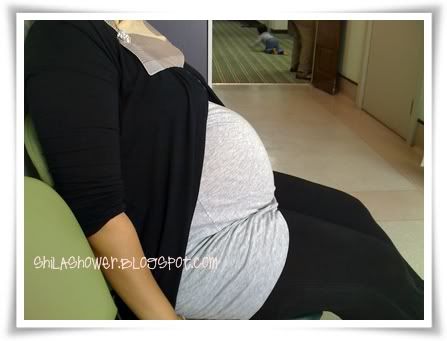 36 weeks pregnant and I'm growing rapidly. Blooming! Read: it's me, not my baby.

I am 1 kilo less to number 90.

AGAIN! TQVM please don't say a word, lepas ni mak diet balik. +P I've gone through the situation before and I believed it shouldn't be an ordeal to me, so let's put aside the kegemukan issue and deal with it later. But alhamdulillah, sugar level is good, urine is clean, blood pressure is normal, so everything fine. Little soldier is healthy, weighing 2.8kg and already head down and on the brim. How I wish to deliver on 31st August 2010 so he will be "Saya Anak Merdeka!" or slightly later on 8th Sept 2010 so he will have this very nice birth date "8.9.10" which also Tok Cik's birthday jugak. :)

Asalkan bukan Hari Raya Aildil Fitri Yang Mulia sudehhh...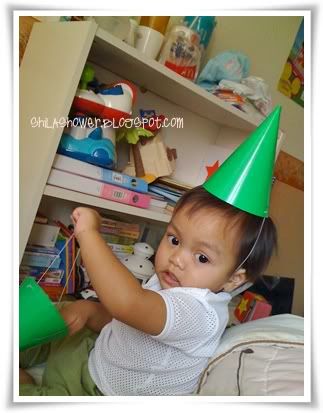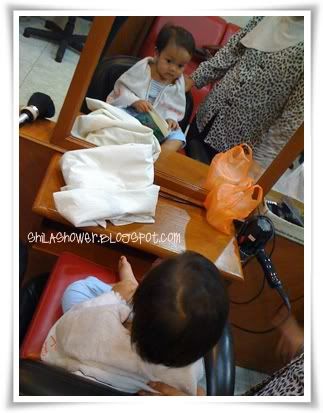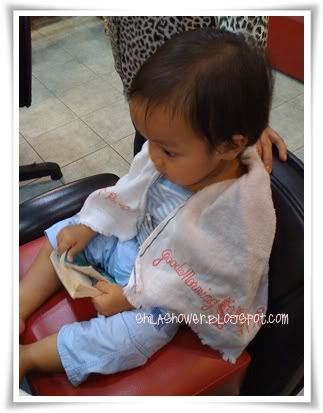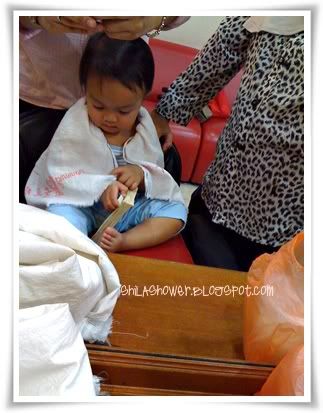 Adam went for his first hair cut at a salon last Sunday.

Kat Giant Melawati jer, RM10, sebab nak test him dulu.

He was fine when he first sat in the seat, ok he startled a bit and things became dramatic when he saw the guy holding scissors and start trimming his fringe. As expected, he screamed at the top of his lungs and squirmed through out the process. So there, the end product was like En. Abu Bakar Elah.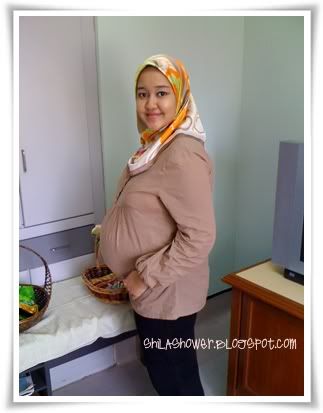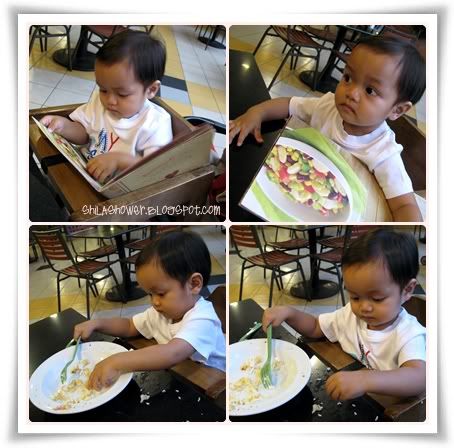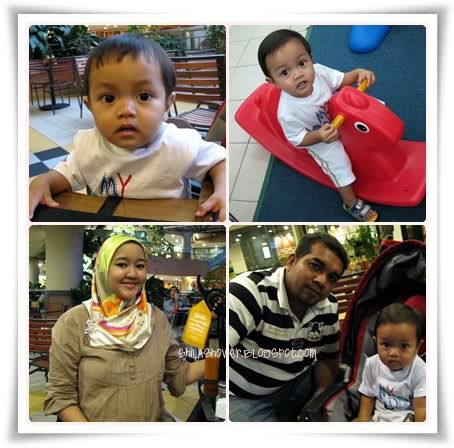 Last but not least, our last family outing bertiga before welcoming Ramadhan 2010 :) Dinner at Nandos One Utama. Finally, we managed to enjoy our peri peri chicken dinner without Adam screaming loud for his Nyum! Nyum! Because he was fully occupied playing with his plate of rice and chips and busy scooping his meal in and out the plate. Selalunya kena take turn but that was not the case for yesterday. ;) But not sure on how the situation will be later, mungkin lebih dramatic with two little boys around. Maybe I shall call it ujian ketahanan jiwa. =P