Because we do not know any good mak bidan in the neighbourhood, we resorted to Kedai Mamak to shave our baby's head, completely bald. After all, only Mamak knows best. Hehehehehe.
Suprisingly, he behaved quite well except towards the end when he started crying for milk. But that was controllable because Mama was there to feed his Shell-V-Power and the process resumed in 5 minutes time.
One thing that I noticed, my baby no.2 seems tougher than his big brother in so many ways. Tak menangis masa jab, tak mudah terkejut, senang makan ubat, tak menangis kena ketuk dengan Abang. Hmphhh...Different kids different personalities even they are raised under same roof and same rules. :)
So guys, please meet my Mr.Labu, the bald and beautiful. =P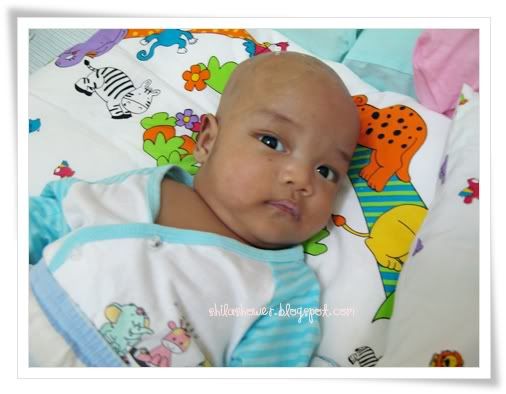 So Baby, I hope your hair will grow full and healthier just like Abang Adam. Can ikat tocang somemore. :P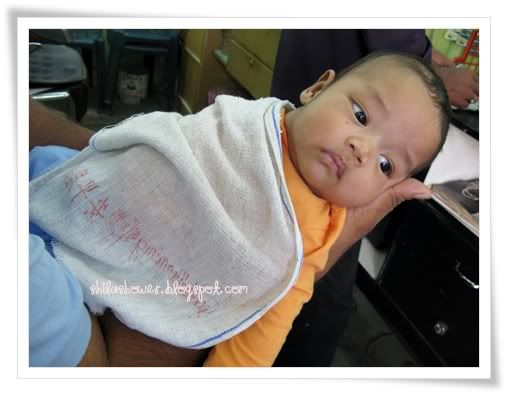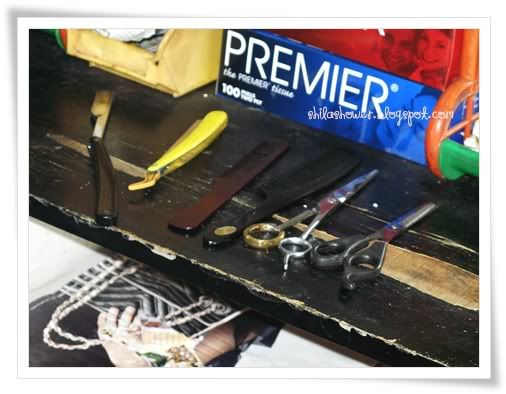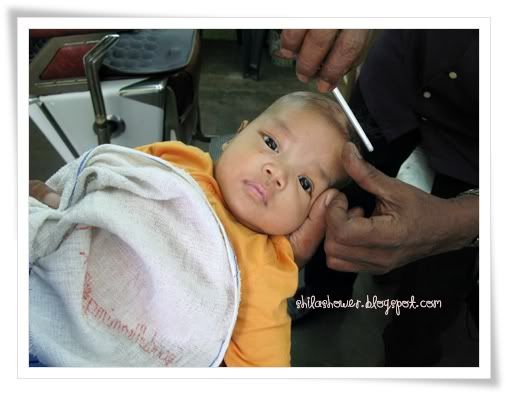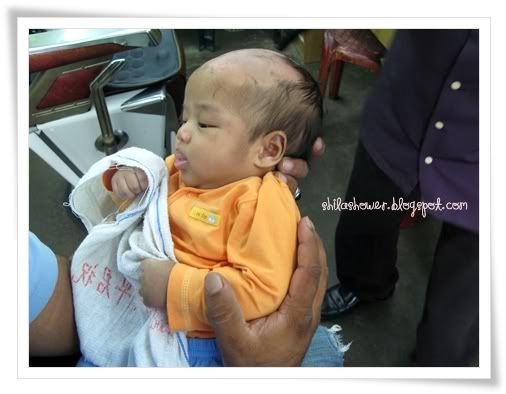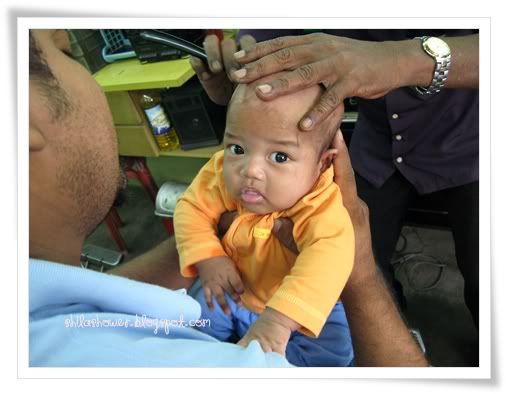 Omaigod! Help me help me helpppp!!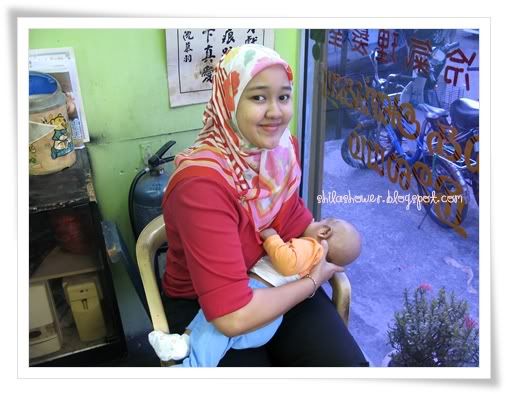 Anytime anywhere. Kedai Mamak also can!