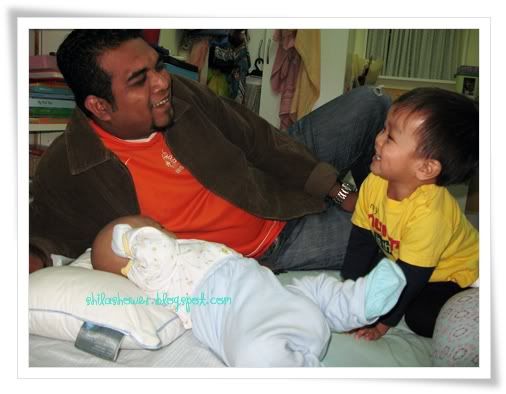 This father and sons moment. Ya Allah, I'm blessed to have them in my life. :)
Of course cuti-raya-haji lah kan. I bet today many of us are not in the mood to work and very much looking forward to the Aidiladha holidays, kan kan? Like what to wear? what to pack? what to cook? because we are all in the raya mood already!
Anyways, we will be celebrating Aidiladha in KL (again!) and a big yeay for that! It was supposed to be my husband's turn to raya in Kedah but due to some reasons, we decided to switch our turns for this year. To some people, hari-raya-turn is a completely sensitive issue that shall not be altered at all. Follow the rule and full stop, like that. But thank you Allah for giving me such a wonderful husband *ehem ehem* for being so understanding that hari raya turn is not a thing to debate at all.