I've always love those beautiful birth posters designed by Kak Lisha and I recently ordered another four posters from her.
So here the two posters that she made for my youngest little one, Aiman Haris and another two for Baby Iman and Baby Ilhan :)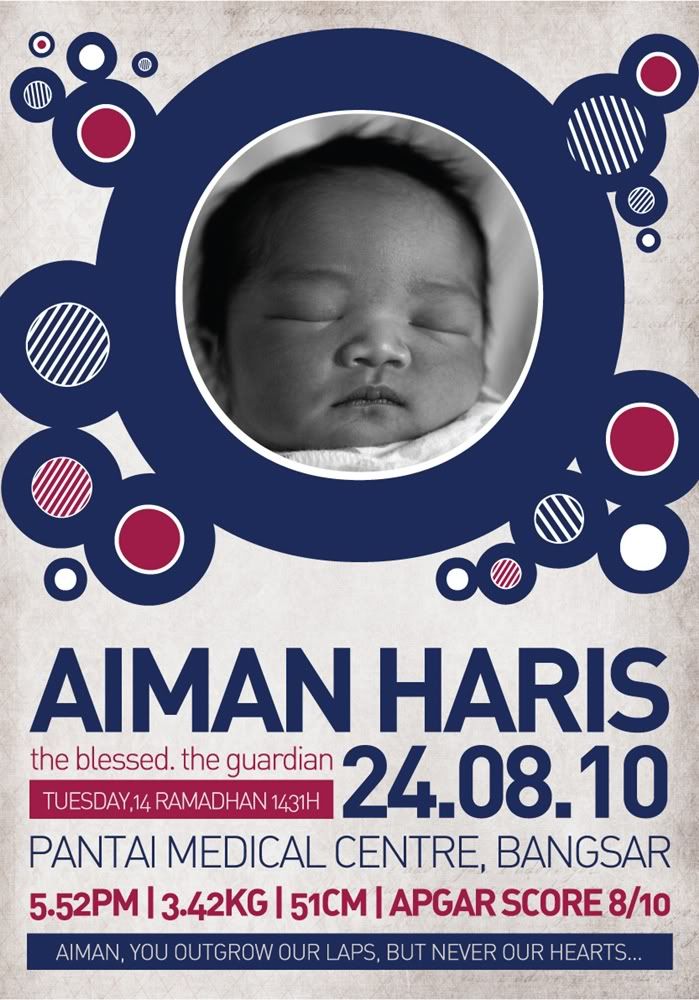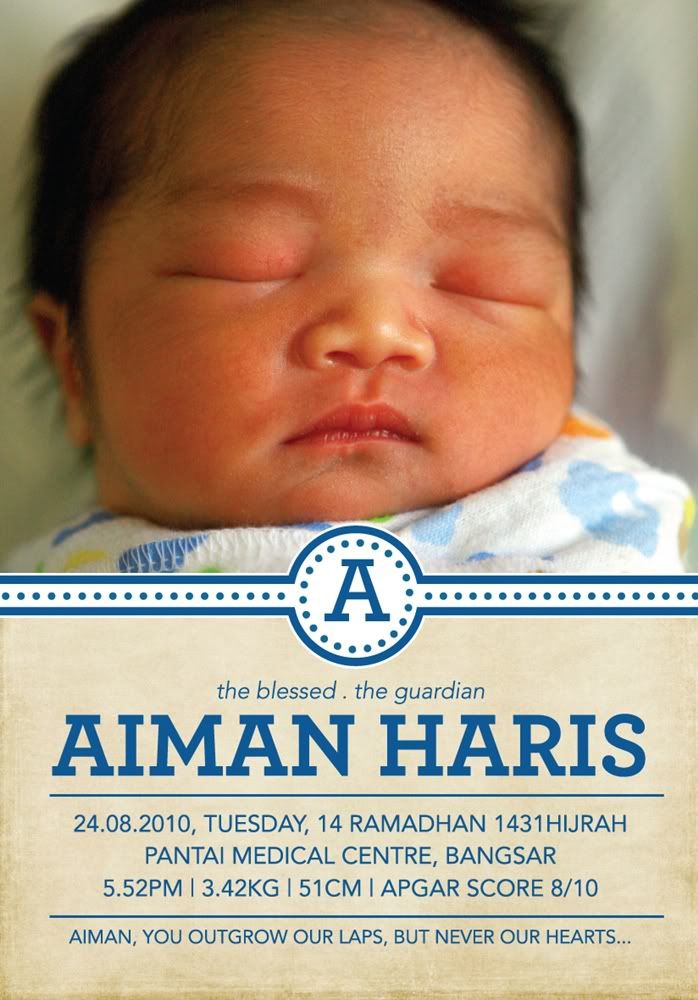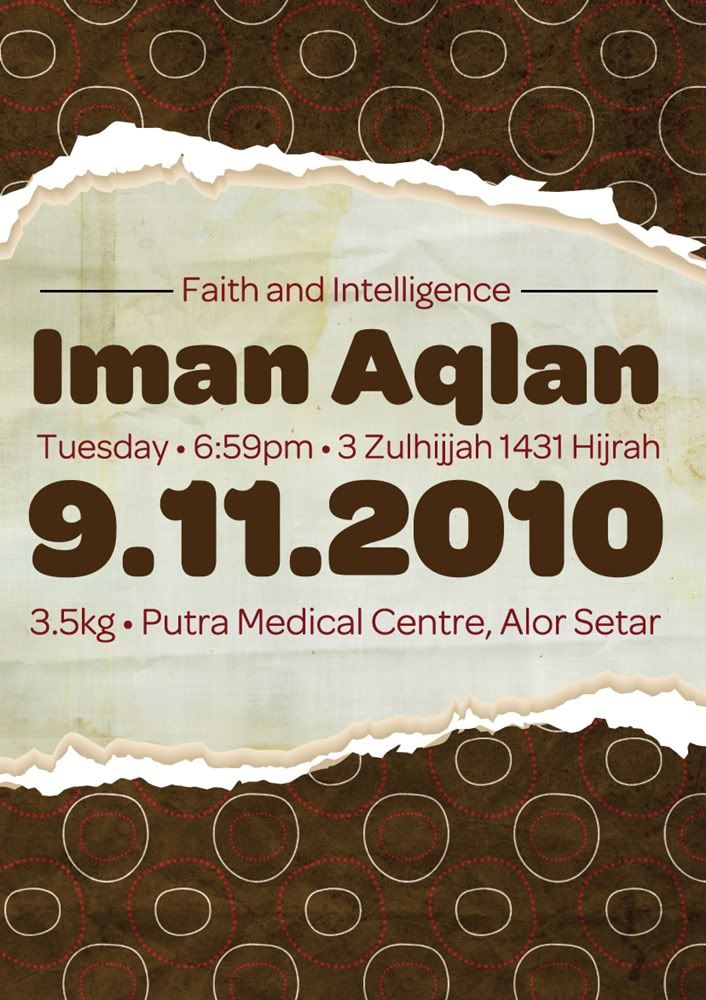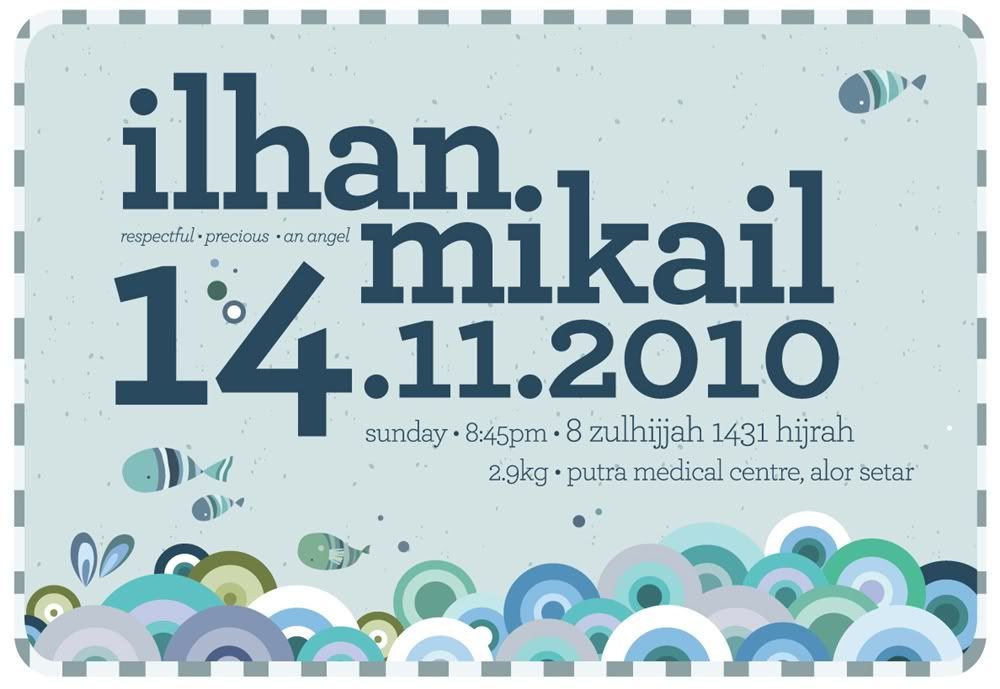 Yang ni Adam Haris punya. Hurmmm, Adam and Aiman looks very much alike lah kan masa newborn?