Kertas SPM bernilai 6A 4B (padan muka malas belajar, kalau rajin dah boleh pegik Amerika tau). Tengok pada kertas Matematik Tambahan terasa macam kronik betul otak mengira waktu tuh. Result? 3B =__= Tidak apa lah, yang penting kertas-kertas ni mak tak jual dekat apek sulat kabar lama!! paper lama!! Nostalgia okeh. Mana tau boleh masuk muzium lagi 50 tahun, sebab itu jam SPM pun dah takdek.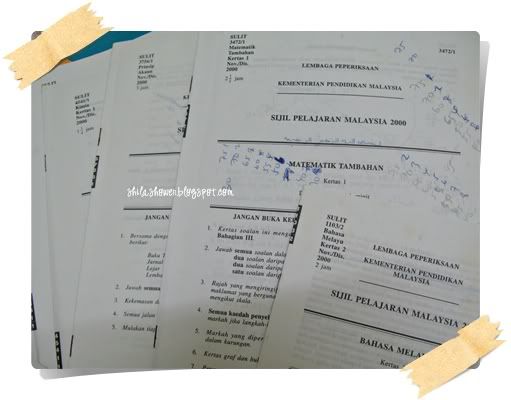 Kedua, kad kokurikulum sekolah. Pengawas? Pengawas? PENGAWA?
Ko tengok hobi tu baik-baik, BERKEBUN? Like what the hell in the world ShilaShower berkebun, haku tanam pokok tauge pun mati tak sempat hidup tau?
Tengok pulak cita-cita. Tinggi tak kenal langit. Nak jadi saintis ajer. However realitinya mak berkerja di syarikat telekomunikasi sahaja. Saintis nombor, if I may call it lah. Tapi nampak tak cita-cita nak jadi SAINTIS LAUT DALAM??? Ini betul-betul National Geographic punya type cita-cita. Unfortunately Shila you can't even swim. Properly. Setakat kolam renang Toyrus Adam Haris tu apa ada hal kan.
Bidang daya pujuk, C! Well, comment off. +__+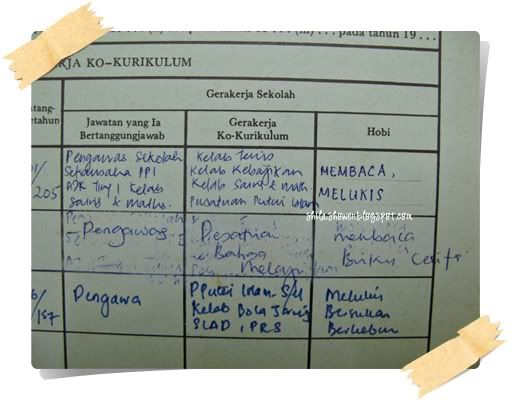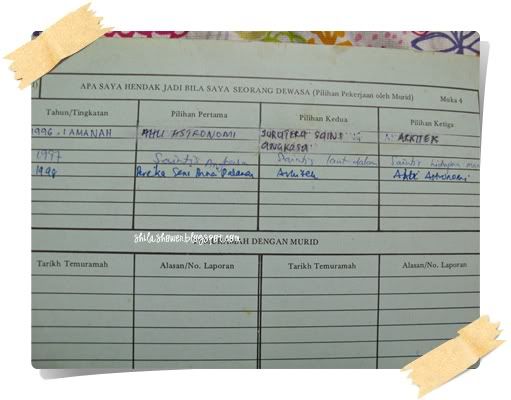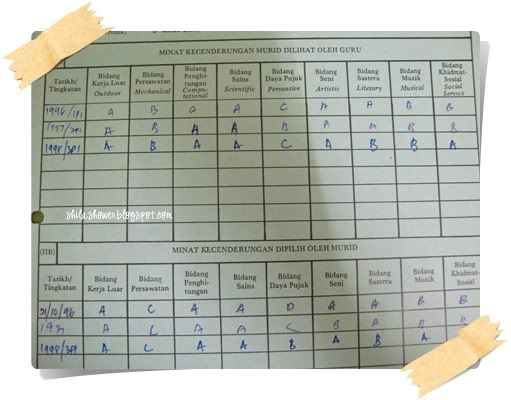 .
.
.
Suatu masa dulu mak pun tak sangka mak boleh lukis karikatur doplohsen nih. Motif lukis? Tak ingat. Mungkin sel malas belajar masa prep sedang membiak dalam badan masa tuh. So instead of mengulang-kaji pelajaran bersama rakan sekelas, mak pun buang masa melukis (tapi korang tu belajar kerrrrrr?? aku tau GG kerja baca SinChan jek) Eyh, tapi ni memori tau, memori.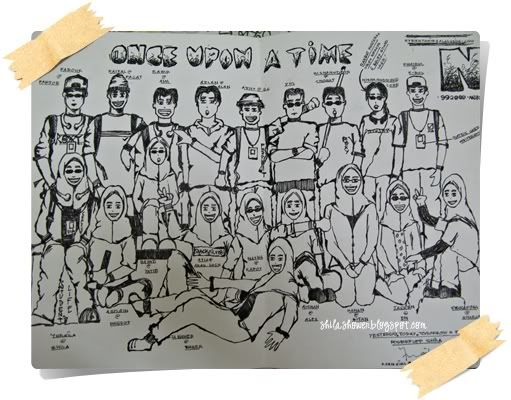 Hadiah menang pertandingan masa Minggu Pusat Sumber. Sekolah rendah okehhh. 1993. Sekali lagi, ini ada spesimen bersejarah, buat anak cucu tatap suatu hari nanti. ;)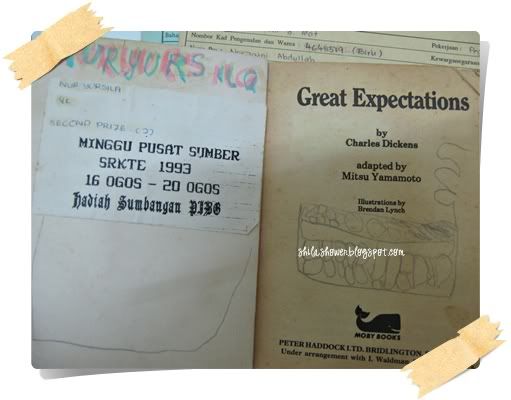 Kad outing MRSM Jasin. Wah! Ini spesimen kesayangan melampau. See? Balut plestik okehhh! Isi dalam tak payah tengok. Wajibul penuh sampai tak cukup kotak dah. Alasan, "temu janji doktor gigi". Mak pakai braces masa tuh, alasan baiklah kannnn. Hihihihihi....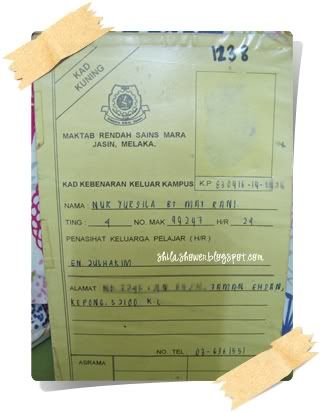 Carefree. Zaman sekolah rendah. Masa ni, perkataan masalah pun tak masuk dalam kepala. Tak register pun perkataan tuh. Apa nak buat, ini cerita berbelas tahun lepas. Sedarlah pada realiti, diri sekarang ibu beranak DUA. *ehem* 2 tahun kahwin, 2 orang anak *ehem* Cikgu Kamis ni pun dah tak ada. *Al-fatihah untuk cikgu*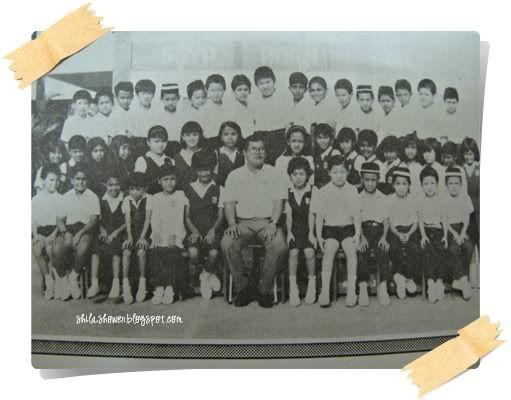 Last but not least, buku otograf. Uihh, ini mesti simpan. Zaman Adam ngan Aiman esok, tah-tah tak reti pun nak berbuku otograf bagai. Habis-habis wish farewell dalam email. Cait! Yer, kadang-kadang teknologi itu merosakkan sesuatu yang sweet macam ini.
Bila dibaca balik, rajin-rajin kawan-kawan Shila ni dulu, nak bergunting bertampal kertas segala.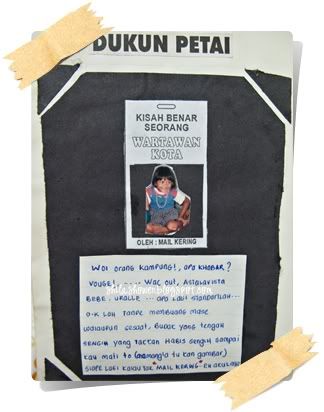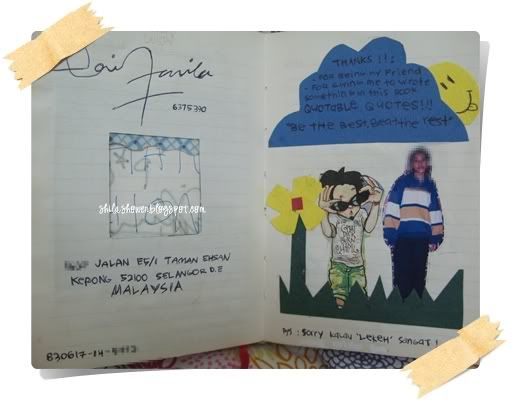 P/S: Erni, ko ingat tak ko buat niiiiiii??? Dah jangan buat-buat lupa, tak mengaku diri. :P