Come to think of it, it should be episode FOUR, not two. +___+
Anyway, here the first evidence; specimen set 1. Estee Lauder Signature Lipstick in Rich Red. *cool down think positively* Take it as my eldest is a very inquisitive person that he probably experimenting with texture that he needs to break the tube into two in order to learn the cause and effect and stuff like that. =___=
Unfortunately I forgot to snap the most precious shot; the set 2 evidence of overkilled red lipstick on his face!
But the effort to locate the broken lipstick onto its original place that counts. At least he didn't smudge the broken piece over Tok Wan's couch! :P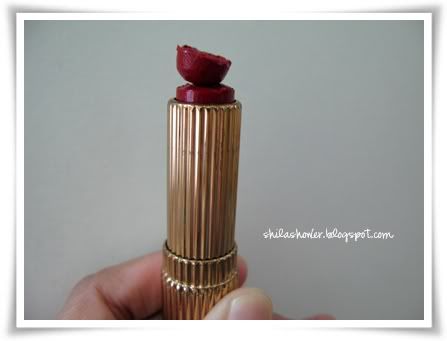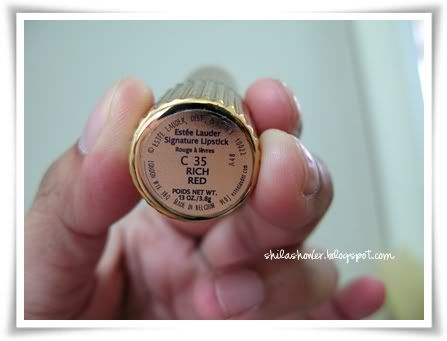 Set 2 evidence of broken brush. Suspek yang sama, Adam Hulk!
Or maybe it's time for a new brush because this thing has been serving my cheeks for more than 4 years already. Hihihihi....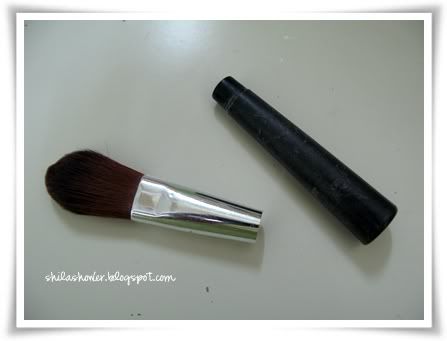 So here the suspect. Gigit karang!!!
Note to self: NEVER leave this boy unattended or please expect some massive terkejut beruk incident to happen again. Ok bye.