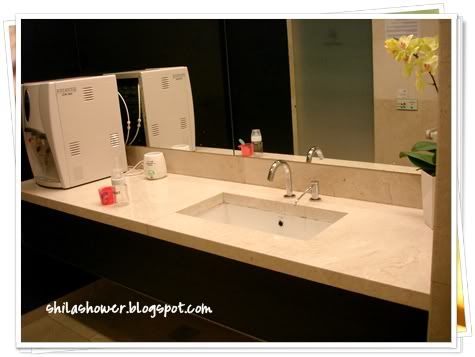 Owh, isn't it cool? And I wonder if any of our shopping malls has one like this.
Not even once that I got myself worried with baby changing room issues during all four days of our Singapore trip. Cleanliness is always top notch even in the airport itself.
Hurmmm, comparing with ones in KLIA? Nahhh, the whole room smells like a dirty diapers. Not to condemn our beloved KLIA but it's a true fact and that mainly due to soiled diapers not being cleared on time. And do you think that you can breastfeed your baby comfortably in a room that stinks so much? Forget about it. -____-
Seriously, I was so impressed with their nursing rooms, especially the one in ION Orchard, and I believe there are a lot more modern & cozy baby nursing rooms that left undiscovered by Mama ShilaShower. :P Look at the pictures, they have hot water dispenser, bottle warmer and even a tower fan to keep the ventilation cool. Coolness!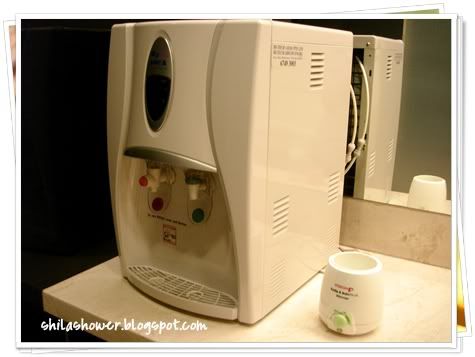 Not only that, they have a super large wash basin that can actually fit Aiman Haris inside. Seriously, any wash basins that can accommodate my super size baby is good to be considered as large :P *Tested and proven. Buat basuh shee-shee* Hehe...
What else? Spacious layout maybe? Because you can still have ample room to move around even with two strollers in and a fold down changing table which is fairly large jugak (clean and padded too).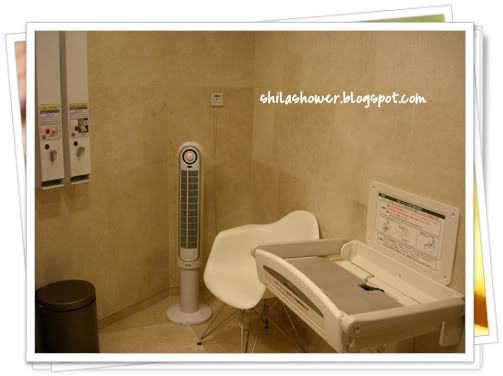 Owh! Not to mention my jakun-ness over their automatic sliding door. *______*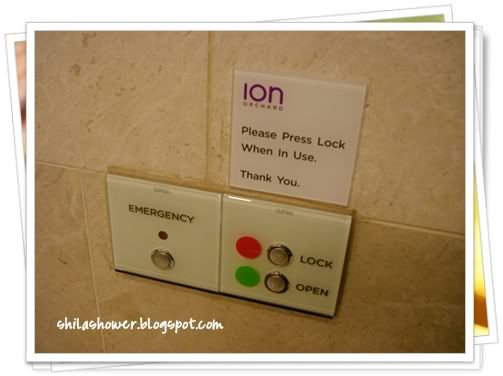 The only minus-sepuluh-markah comment is the baby changing room can only takes one family at a time but don't worry because there are more nursing rooms available on other floors (a total of 9 if I'm not mistaken). Unless if you don't mind breastfeeding your little one while the other mommy doing the diaper changing works, ok lah kot?