Today was just another lazy day... or actually I should be lucky that it was another lazy day. I've been running my ass off lately and I didn't like that very much, so I took time off to sleep as well and try to recover my strength.

I was talking yesterday late night with Raksakse Gorgon about serious things. What's going on with him and how he's feeling and also how we all need to take from time to time some important time for ourselves... I was pretty worried about him, that's why I gave him "the talk"... (Well, the ordinary membebel thing that I used to..Hihihi) I'm pretty sure I sounded like a mum, but I didn't care. I just wanted that everything would be alright with him...

I can't update my blog that often until God knows when....I'm currently MICPA-ing myself (at full blast!) 24/7 because I'm running out of time...Heh, but somewhere in between my bz-ing slots, I still had some shopping (so urge to it...) and I bought this Body Shop Tea Tree Oil Facial Mask (kerane pimples dah naik kerane terlalu stress, I guess so..! ) and I got my another belated birthday gift from (nama terpakse dirahsiakan, harap mahap) as well as Fidani's Choc from Lin (choc for the job, hehe)....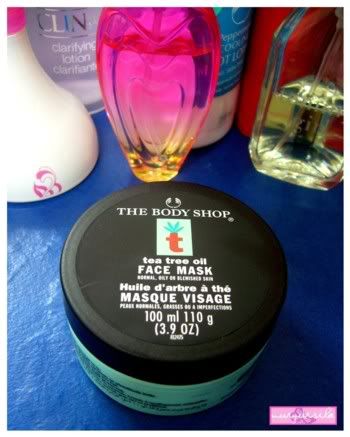 : : Stress up & pimples , so I bought this... : :

: : My late delivery birthday present : :

: : Choco for the job! : :

: : CPA in the making... : :