Last night I was looking for a certain photograph of Kown and me from a couple of years ago and ended up looking through some really old pictures. I can't believe how far I've come emotionally and physically since then. That was 5 years ago and so much has changed in such a short amount of time.

Besides, I really do have a lot to be thankful for. And I've accomplished so much in the past few years that I am surprised I don't look back more often to see just where I've been & how much I should love myself for where I am now.

But then again, there are moments when I feel so happy to be who I am; where I feel like I have no reason to feel sad about things. I have a great life. I have a great man who would give his all for me; someone who lives each day doing what it takes to give me all that I need and asks for nothing but love in return.

I have a handful of great families and friends who enjoy my company. There are people out there who accept me for all I am. Maybe these are the things I need to focus on and hold close.

Ok, the pictures below are for Amirah Suraya, hehehhehe (saje nak buat iklan dengki, hehehhe). Pictures taken when we went to Sabey's place for a tea-solat maghrib berjemaah-and dinner...Sekian harap maklom...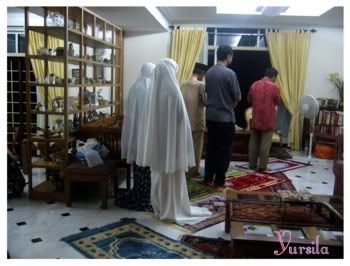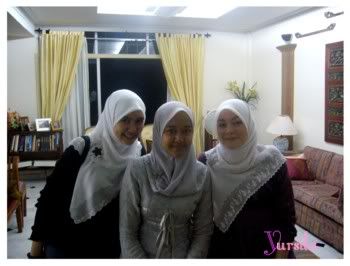 Extreme

.Innovative. Charming.
.Genuine. Intelligent. Honest.
.Loving. Affectionate.
.Dependable.

Just a few words that describe that oh-so-sweet man in my life.