Heeee~~Counting days as if nak amik exam je...Oho, no it's not but counting my fingers on how many days left till 1st July. My idea of the engagement is "Simple & Sweet". Like Amy loves to say, "So Suwwiiiitttt...." But err, getting nearer to the day, both the parents and relatives (my auntie to be exact) are doing more than I could ever imagine. Thanks a lot!! Tapi, I am just getting engage to an engineer yang pegi kerje pukul 11 balek pukul 4.

Auntie is doing the "owh-my-goodness-lawa-giler" hantaran for Him, everything from scratch. She even bought a brand new dulang and the alas for Him. And she's preparing the berkat as well. And she bought that whitey runner (to place the hantaran later) in Vietnam when she was there recently for a trip. And much more.

My mom is busy preparing the goodie bags for relatives and friends (just a little token for everyone...). And she just bought that two sitter rattan bench from Ikea (which I have no idea where she want to place it at home). and the thing is currently in the middle of living room. And new carpets, new flowers arrangement and the latest is new painting for the house.

My dad is fixing things here and there. Pintu toilet pun nak tukar okeh? Buying few new kitchenware, dealing with the canopy and catering companies, and something that has made me goes like, "Hah? Abah ni dah jadi wedding planner ker?" He prepared the programme for the day plus a complete to do & check lists.

My relatives especially the cousins in Penang, are extremely excited about this and busy about making new baju kurung. And already applied for leaves since April. At the most recent one (yesterday); my parents have just held a small meeting with the aunties and uncles to discuss matters of the day.

Owh my....ape sajelah yang dia orang buat. Kown said, everyone is excited and happy head over heels of getting him into the family. Perasan giler. Me? Busy beronggeng bersame rakan2 dan Mat Kown (ni baru balek from Eyes on Malaysia). Hehehehe~~

--> Somehow, it's good to be the eldest and only daughter in the family.
: : Chek Jah dan keluarga lepas buat kerje.... : :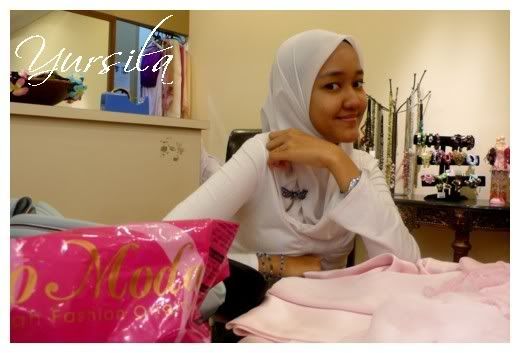 : : Amin Jauhary, One Utama : :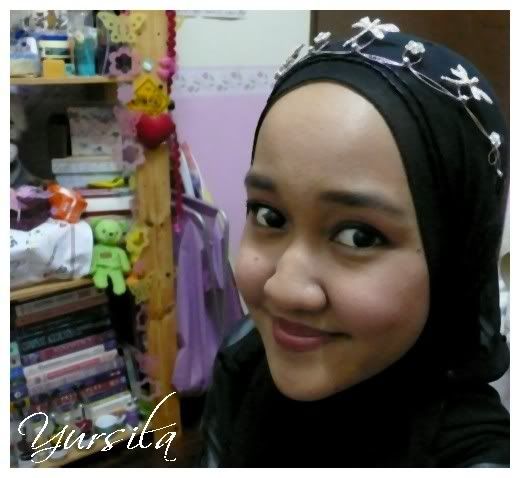 : : Main make-up2 ngan gerdix di rumah : :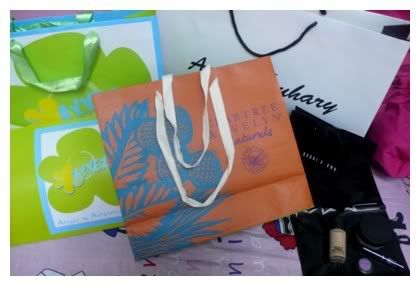 : : Sesuatu untuk engagement... : :