Scrapbooking!

Yes! I am totally into scrapbooking since errr, past few months. Anyway, fancy papers are always part of me as everyone around me knows...It just that I haven't came accross over the idea of scrapbooking. And recently, getting to know the existence of this brilliant paper shop, "Papier - The Curve Damansara", I've became overly excited on scrapbooking, fancy papers, stamping tools and etc. I'm like, "Ya Allah, sungguh jiweku nye kedai ini...!" I'm eyeing on every single things in the shop. Fancy papers, stickers, embellishment, paper punchers, decorative scissors, owh well it basically be everything. And happy to say that I'm a Papier's Member now! (after spending so much on it, baru dapek jadi member...) Minimum RM300 on this kind of things sounds a bit ridiculuos rite? Hehehe, but not for a crafts lover like me...

On top of that, I've enrolled myself for a "Scrapbook Challenge" that to be held on 24th June 2007. Hohohoho, sungguh free diri ku ini untuk join bende2 mengarut ini. Hehehe...Participants have to decorate the 12"x12" scrapbook page within 2 hours using any 3 tools (as in glues, trimmer, adhesives & etc.) together with materials supplied by Papier (papers, cardstock & embellishment). Am I up to the challenge? Whether it's a yes or not, I just feel that this is a cool thing to join in. Wheee!!!

--> Mahap, bahasa kali ini sungguh berbunyi kertas.
--> Dillot, u stay next to The Curve kan? Sile datang bawak banner for me!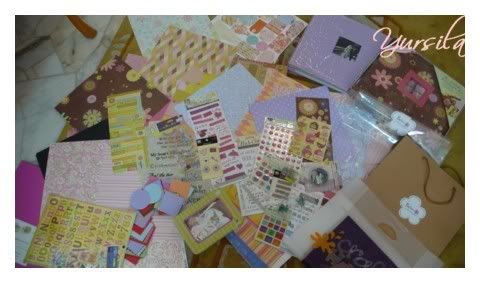 : : Everything : :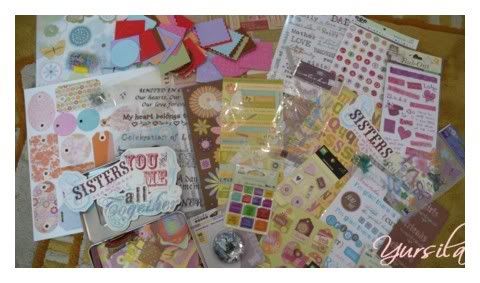 : : Embellishment : :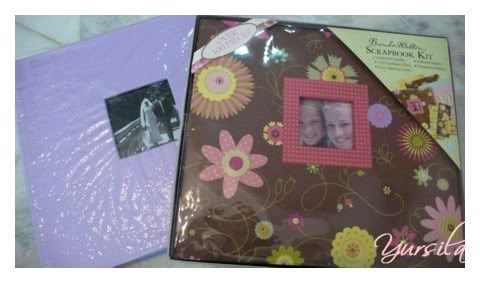 : : Scrapbook Kit & Album : :

: : Stamping Tools : :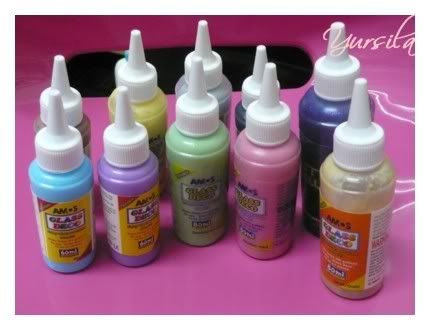 : : Glass Deco : :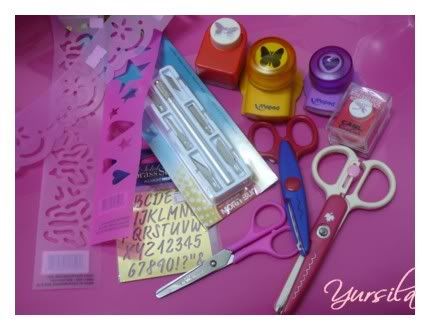 : : Stencils, decorative scissors & punchers : :