Of the things that I've done last week, these are ones that I wish could stay longer…Hoping that it will continuously go on and thus I'm praying that the happiness will always be with us….Laughter, giggles and tears are things that we've been sharing for years…They are the important people in my life, they have a good place in my heart, the ones that I'm looking forward to hang out with…
Okey, back to the last week agendas, I guess that it can clearly be seen that Makan-Makan is always a number one everyone's favourite choice. Be it weekdays or weekends, days or nights, Makan is must to us (and especially me who loves trying on new places). So, my Makan-Makan places last week route all the way from Cyberjaya to FRIM, Kepong. Ehehehe. Penang's Street and Old Town White Coffee, Cyberjaya, The Apartment, TGI Friday's and Paddington House of Pancakes, The Curve and the best place above all, Malay Tea House, FRIM Kepong. Best gilerrrrr!! Traditional based Malay tea house, deep inside the forest, full of tranquility and fresh breeze, where you can smell the scent of green trees, a place where provide you with just a right spot to hang out, like one in the village or orchard.
[1] Asam Pedas, The Curve
Friday night out with Ya-Ya-Sisterhood @The Curve. I had the Char Kuey Teow and my comment is, nothing significant nor extra delicious compared to my number one Ali's Char Kuey Teow (Ali adalah pemilik gerai CKT near by Mak Tok's house wayyyy there in Kepala Batas, Penang!). So this one in Asam Pedas is as same as those in Little Penang Café, Pandan Leaf or any Kopitiam kind of places.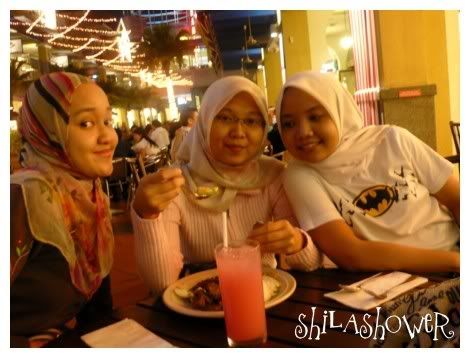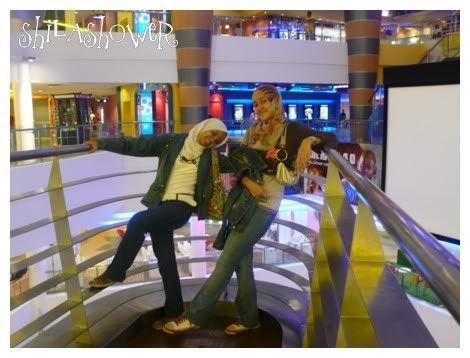 [2] The Apartment, The Curve
Lunch with Lin after collecting convocation robes in Gombak; ehehehe yes we headed back to Curve all the way from Gombak. I ordered the Chicken in the Bag and my rating is, OK lah. Ehehehe. OK lah means it tastes good, creamy and cheesy chicken baked in the aluminium foil, with a bit taste of herbs and nicely enough to fill my stomach. So I said, "OK lah". But cupcakes, the ones from Cupacakes, are definitely delicious! Sweet and Yummy! Go and have a try the cupcakes people, sedap okeh.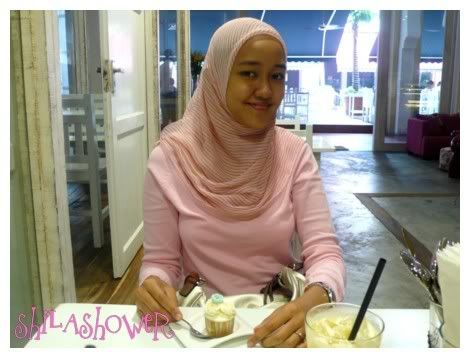 [3] Paddington House of Pancakes
First thing, I took about 20 minutes just to browse the whole menus there. I guess they have over 100 choices of pancakes (I'm not counting it but am pretty sure about it), which are all looking tempting and have gave me a difficulties of choosing which to try on. I wanted the seafood marinara pancakes and in the same time wanted to go for American Cheesy Sausage Pancake and Pan-nee-kook and Dollar Pancake and more on my mind. Finally decided on the American Cheesy and had the The Gold Pot dessert; a bowl of bite-size pancakes, topped with nuts, chocolate syrup, maple syrup, marshmallows and ice cream! Sedap giler okeh. So, my comment is, "Double thumbs up!" Sedap and sila lah pegik try. Ehehehe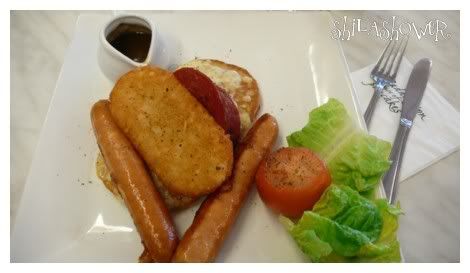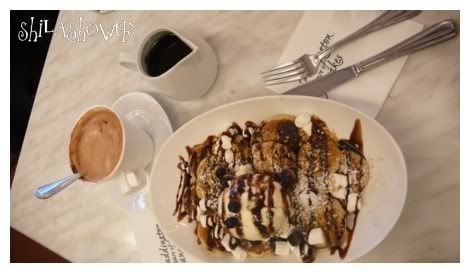 [4] Starbucks, KLCC
Okeh, I'm not going to rate this as me myself considered this as a must one stop coffee place for every outing. And 90% of the times I ordered myself the Iced Venti Caramel Macchiato, whipped cream on top with extra caramel dessert. Don't forget to present the J-Card to entitle the 10% off which then become RM13.23. Already hafal the price. Ehehehe….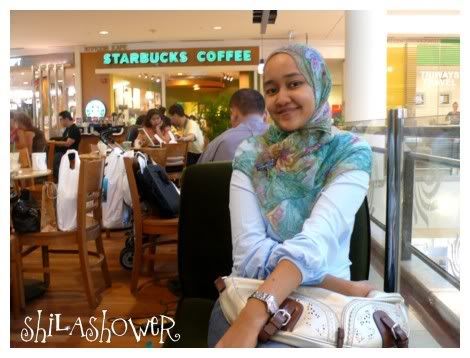 [5] Penang Street, Cyberjaya
This is one our lunch places when we were in MMU. And talking about living in Cyberjaya, we didn't actually have much choice back then. It just a same Mamak Hasan @Streetmall, Penang Street, MMU HB3 or HB4 FoodCourt, Sirah Utara or maybe Alamanda kalau nak lepak lama. I had the Ipoh Lam Mee and for me, it just an OK lah again. Ehehehhe….A good place to eat (provided you are in Cyberjaya) but I am not to promote this, for asking you to come all the way to Cyberjaya just to try the menu.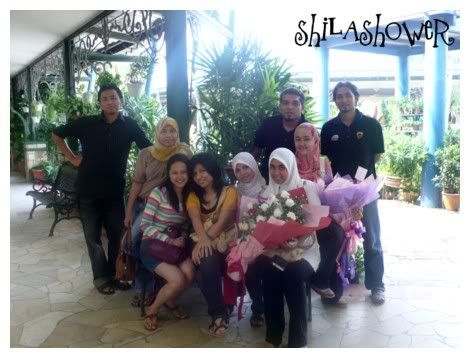 [6] Old Town White Coffee
I ordered the same Iced Hazelnut White Coffee and Double Peanut Butter Toast. I'm not sure whether this Cyberjaya outlet has any difference in taste compared to other outlets, because I haven't tried on other things in the menu. (Well, everyone is saying that I am plain, repetitive and love routine, that's why I'm ordering the same menu….)


[7] Malay Tea House
Okeh, this is really a must go place! Such a great spot to lepak tahap berbaring dan berguling, very calm and importantly it is far far away from any busy like surrounding. Tho they don't have a lot in the menu but a Nasik Lemak and Kuih (for weekdays) and additional of Mee Rebus and Ketupat Palas with Rendang Tok (for weekends), and they don't have any kind of the ais, the tarik, teh O Ais, Milo but a range of traditional teas like Pegaga Tea, Limau Purut Tea, Misai Kucing Tea, Daun Jambu Tea and more, the place it self gonna give you a such great impression. Have a try with your love ones and I bet you really gonna love the place. Ehehehe….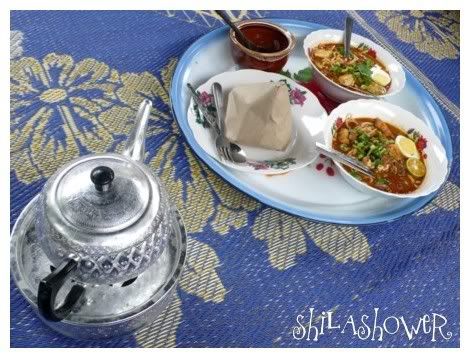 : : Serving, like the 50's : :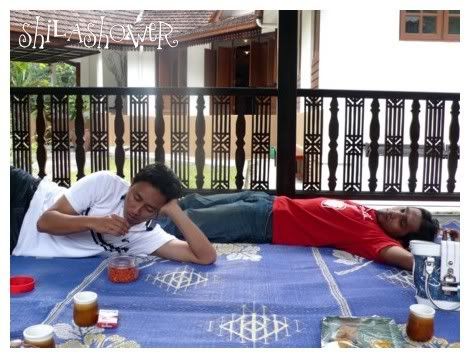 : : Boleh Baring, Boleh Makan Kacang : :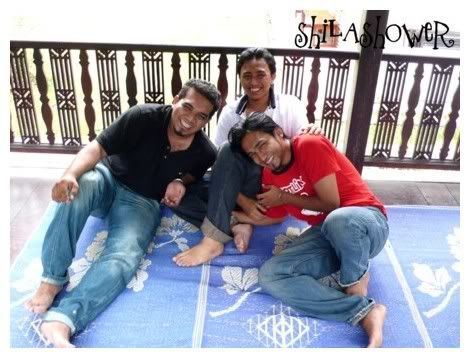 : : Boleh Bergurau Sakan : :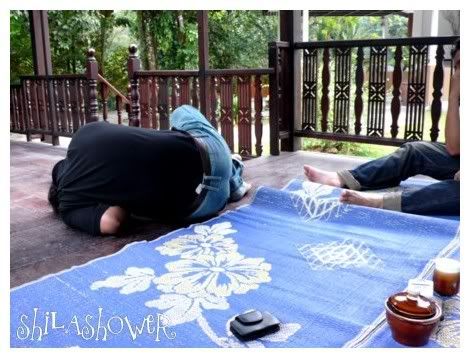 : : Boleh Gelak Guling-Guling Lagi : :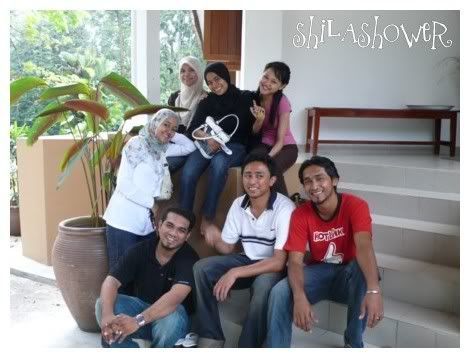 : : Please Come Again, Thank You. Ehehe : :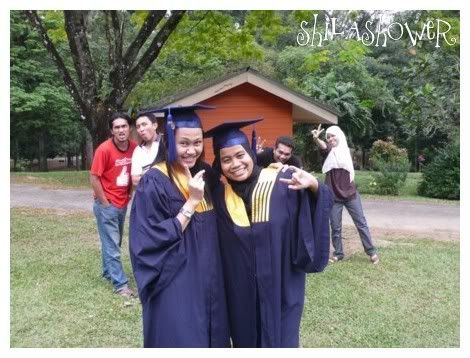 : : Malay Tea House, FRIM : :
LAIN - LAIN AKTIVITI
[1] Karaoke with the Gerdix @Cyberview Lodge, Cyberjaya
I love when it comes to Gerdix get together activities; shopping (of course!), movie, karaoke and round-table-gossip! Ehehehehe….Lala came all the way from JB and so did Wan from Sungai Petani, joining everyone else in KL in celebrating Amy's and Lin's Convocation Day. As for me, the round-table-gossip was the best part of all. Hehehe…Everyone has to take turn to update on current status and activities, to report on any gossip going on while the rest will listen and give comments. Among the favorite issues are: "Saye dah break dengan Si Polan Bin Si Polan", "So, bile nak kawen?", "Awak dengan siapa pulak skarang? Tak nak reveal indentity Him ker?", "Jom pegik Bali lah, Kinabalu lah, Ho Chi Minh lah, Singapore lah" (Deyyy, banyak nye cuti korang?) and "Weyh, apa cerite Si tuutttt dengan Si tuutttt?"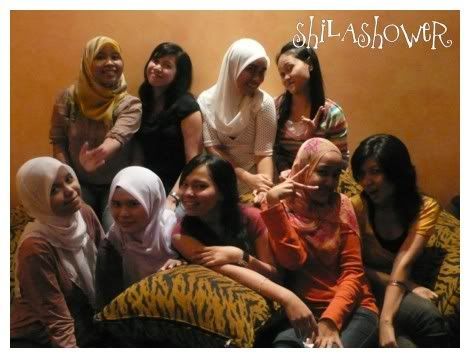 [2] Karaoke lagik with Bagan Lalang Clan @Redbox, The Curve
More karaoke after another…Ehehehe. Me & Him, Miju & Lin (Miju kata Lin scandal no.26), Nal & Amy, Bae & ZZ and Adib & Kasut. (Wishing Wan was around with us, huhuhu). Everyone was making a full use of the 4 hours given (from 12am to 4am deyy), kategori individual, duet or vokal berkumpulan, sumer bleh convo AF pulak lepas nih. Ehehehhe. And happy to announce that Miju and Lin made a good combination that night and they can really sing well (bukan stock ke laut punye okeh). Ehehehe…We had a blast that night and guys (referring to Bagan Lalang Clan, kang satu mesia nak ikot me, hehehe), I'm planning for a trip to island and am looking for island that has no road at all; just an island, chalet and beach. After raya okeh. +D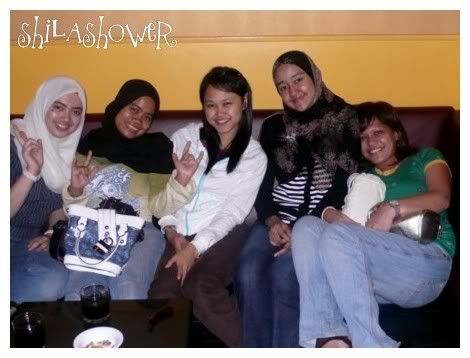 : : Ini Kami : :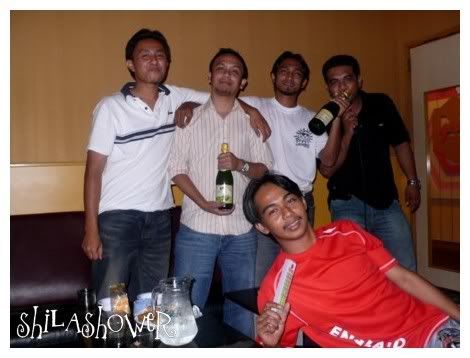 : : Itu Mereka : :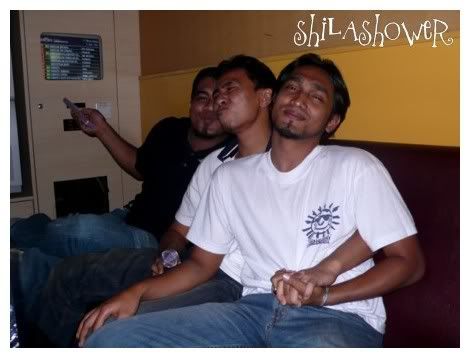 : : Owh No! The gays are back in action! : :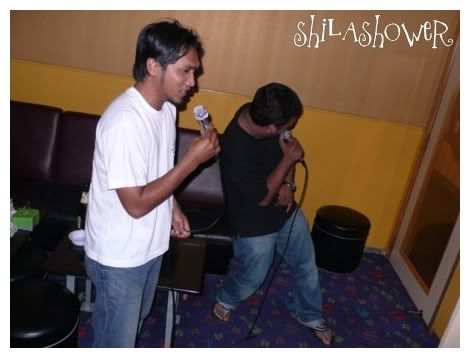 : : Rock Kapak : :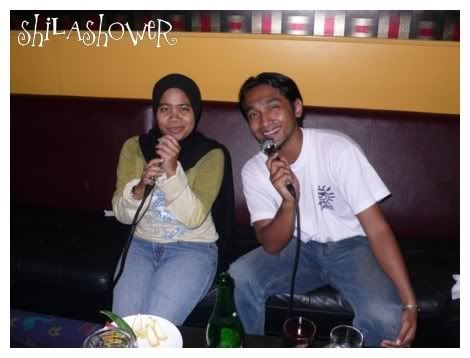 : : Duet terhebat malam itu
: :

PESANAN PENAJA TO:
Kak Mira - I've given all the toys to nieces and nephews. Ehehehe, dah abes sumer...Mahap yer...


Kak Anna - Yeeehiiii, finally bumped into you kakak! Sitting back to back at Old Town Cyberjaya, tak sangke sungguh. (Alamak, sumer bloggers said the same, "Shila Tinggi") Andddd that's the main reason why I hardly go shopping on shoes. Eheheh, hanya layak memakai flip flops and snickers.


MamaMikhael - Memang sangat giler bile pegik warehouse sale. I wonder how gile the gile can be if I'm buying for my own kids. Eheheheh...


Fakhruddin Darling - Owh dear, resit2 telah dikumpulkan but I doubt you nanti kena saket jantung. (Between can u smell the Coach from Japan?) Wheeeeheeee!! Anyway, I got another thing to show you, the shopping made tho having to stick to tight budget. Hikhikhikhik.


Naddy - Wah! You guys dah join ventured together. Cool lah. Nanti buat entry on techniques so that people can change ideas kan? Dan saye boleh cube juge. =D
Wani - Miss, I dah hapdet lah nih..Ehehe
Cik Wan - Deyyy, I didn't reply your text, tapi ni dah hapdet dah. But FP ada banyak picturesss yet to be edited. Sighhhh~~