Sweep * Sweep * Sweep. Hissshhh, maybe I need the mop plus the Fabuloso as well. Or kain burok to wipe all the spiderwebs in here. Let me see, hurmmm, it been a while - almost 1 month to be exact - since I made my last entry. I could say entry kemarahan on that time.
So many things happened since then but most importantly, I am happy to announce that I am now part of TM Berhad. Back to ke pangkal jalan, a place where I got all my sponsorship for a degree in MMU. That 100k now equal to 10 years of bond with TM.
Btw, sile gune Celcom 1+3. Hehhee. I am using it now, menjadi supplementary beyonce terchenta. Talk + SMS + 3G are free. I loikesss! (Owh, maybe extremely excited because of the new 3G phone given by him, rather than the free thingy. Hikhikhikhik).

I am not sure how to start a story here, but heyy, what a surprise to me that one of my managers knows my blog! Sigghhhh!! Abes sudah plan nak gossip2 over acting in here. He said, "Ahhh, I know you're kind of outgoing person. As what can be read from your blog. Shilaaa, hurmmm, Shila something something. I can't remember." Terus saket jantung haku di situ. Did I ever talk something bad about TM in here? Takder rasanya...
Owh yes Sir, it's ShilaShower.blogdrive anyway.

Okels, I think it would be better to end this entry with pictures. It speaks 1000 useful words rather than me crapping on unnecessary things right now.


---
BREAK FAST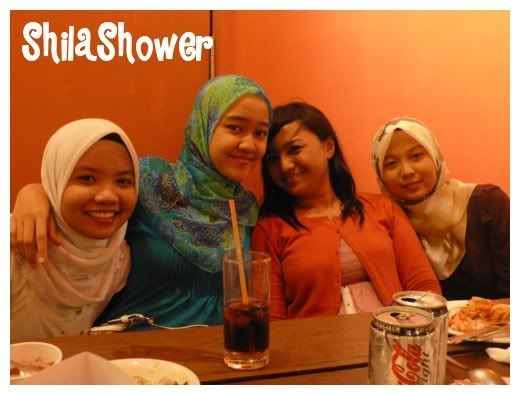 : : Marche', The Curve : :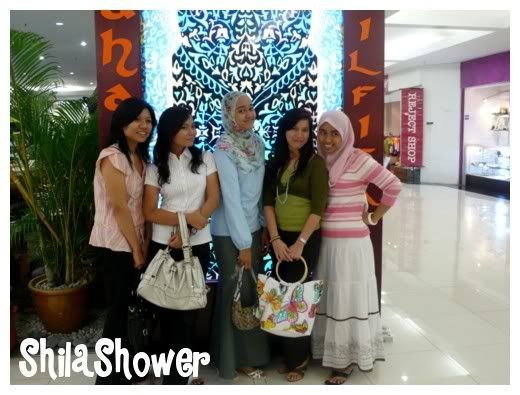 : : Sri Melaka, Amcorp Mall PJ : :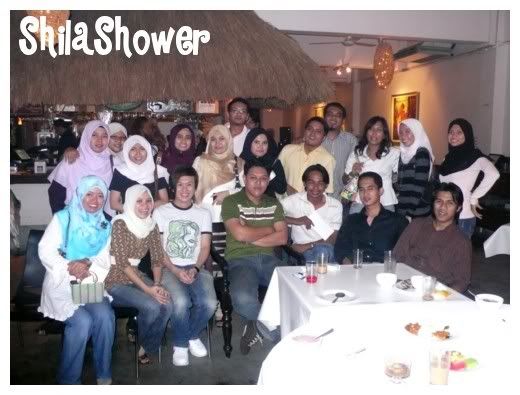 : : Bora Ombak, Ampang : :


---
AIDILFITRI OCT 2007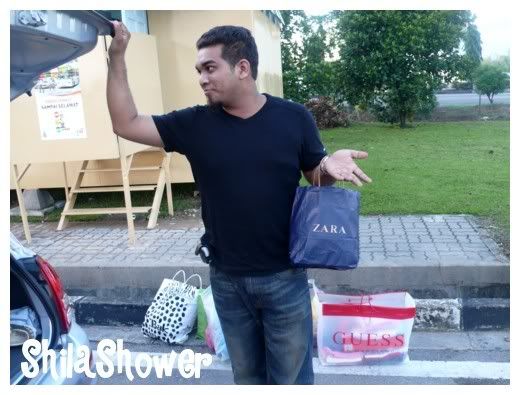 : : OTW to Penang. We balek kampung together this year
: :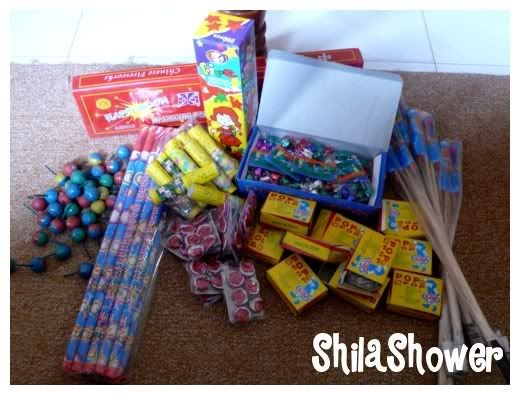 : : A Must Thing : :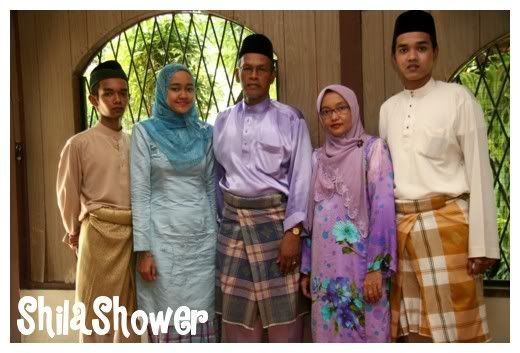 : : Family Potrait : :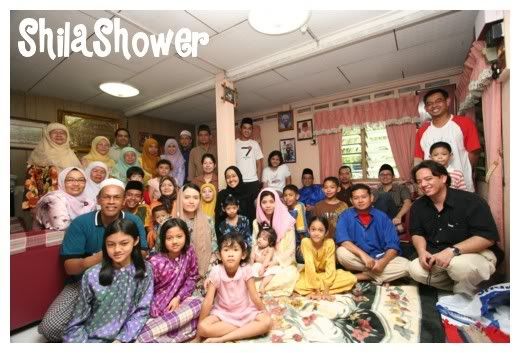 : : 2nd Raya after tahlil : :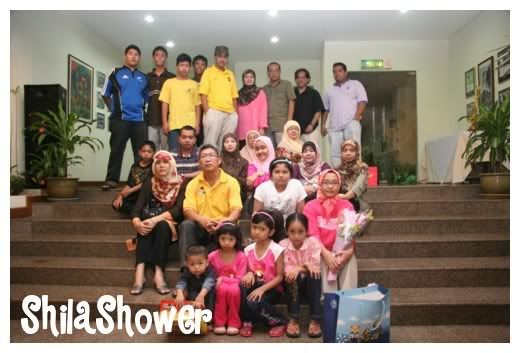 : : 3rd Raya - Mama's burfday @ Penang Golf Club : :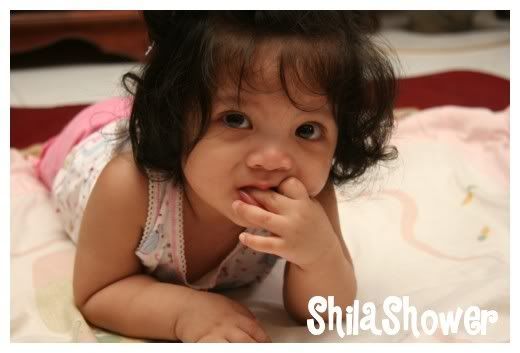 : : Fav. niece : :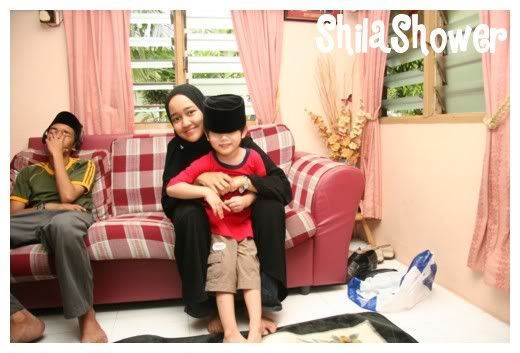 : : Fav. nephew : :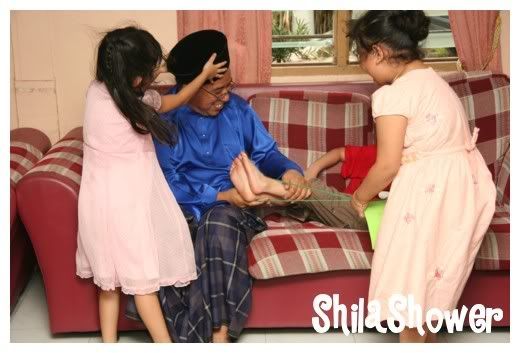 : : GrandUncle got bullied by his grandchildren : :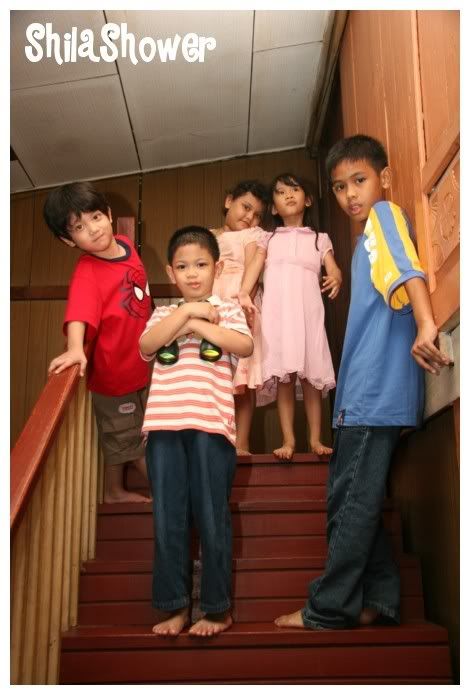 : : Little Rascals : :


---
LAIN - LAIN HAL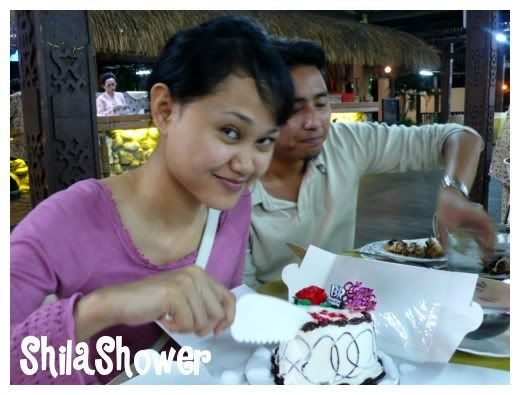 : : The Adores - Amy's 24th Burfday : :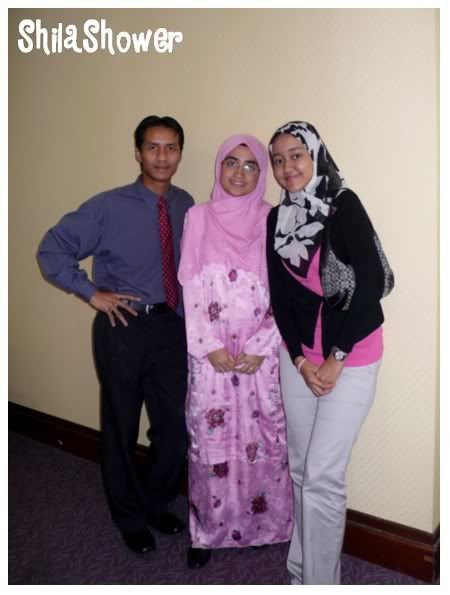 : : My TM Training Program - ex MRSM Jasin
: :

CUPCAKES BACK IN ACTION (but subject to limited no. of orders)