Just added more to the collection. The 2 barista bears of Xmas theme. Okels, I know it's a bit nut to spend $100 for the bears but hey, I'm a collector. I'll do anything to get the lists complete or to adding more into the collections. See, I put it as listS and collectionS, plural. I shall share the lists with you guys once I get myself free (which can't be seen in the near future)
.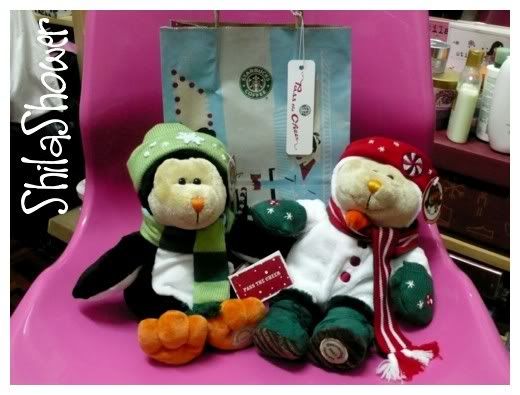 : : Welcome to the family : :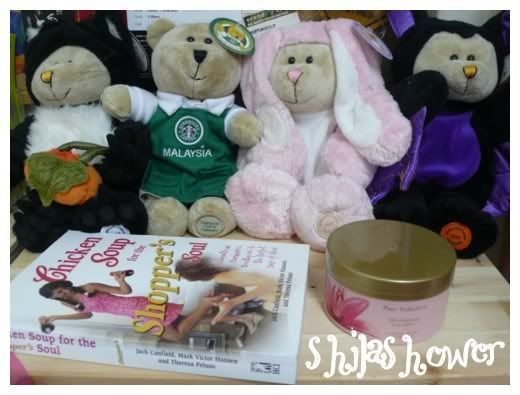 : : My current reading. Sile bace, ianya best. Planning to get the CS for the Scrapbook's Soul pulak. I saw one in Kinokuniya : :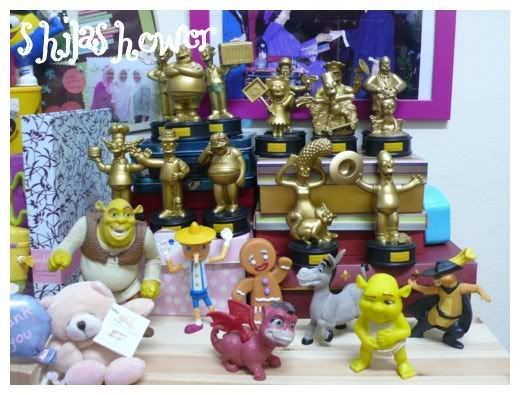 : : Simpsons Collection, missed to catch for Nelson. Anyone with it?
: :

For now, I have to detangle myself from the no-end-to-do-list and planning activities. So as to get myself into the team, to understand what is happening around and for most, preparing myself for the IELTS test. Audit is one hell of dry thing I ever done and I'm giving myself a try on finance now. Agak lembab if my manager were to ask me for an opinion on "Business Cost Efficiency" tapi cube tanya pasal how to shop even on tight budget ker? or list of handbags that you should go for? or best dining places in town ker? Pasti dapat ku jawab at one go.

Sighhhh, more wrinkles for me I guess. Hihihihi (Enchek Kown, I need a SPA treatment plissss)
Or maybe Dillot can helps me with - The Sould Searching a.k.a shop till you drop (or maybe broke).

P/S: I can't talk rubbish for now, my manager is monitoring me in here. I should now behave like an A.M. Yer Encik, pls do not mention the ShilaShower out loud in the office, scared that the CFO might then be interested in joining me here. Hihihihihihi.